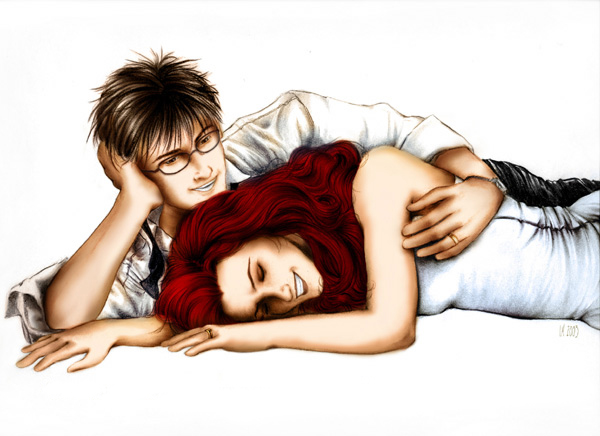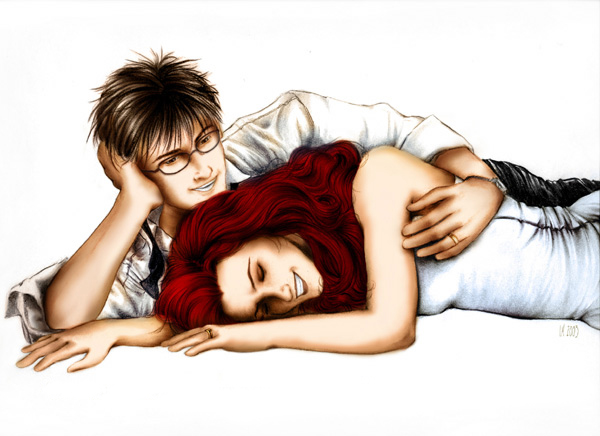 Watch
Fanart for Harry Potter, featuring his folks as newlyweds. I did use a reference photo for their pose. Done with pencil; colored in Photoshop.

This is really beautiful!Great job!
You know, I write HP fanfiction and James/Lily is one of my favourite ships. Would you mind if I used this as the cover of one of my stories, which actually takes place with them lying in bed, and provide this link on my profile so that my readers can see what I'm imagining? I'll give you the credits of course!
Let me know asap please!

Reply

Sorry just saw this message now. Sure, go ahead and use this with credit or link back to me. Thanks for the like!
Reply

WOWWWWWWWWWWWWWWWWWWWWWWWWWWWWWWWWWWWWWWWWWWWWWWWWWWWWWWWWWWWWWWWWWWWWWWWWWWWWWWWWWWWWWWWW THAS AMAZING!!
Reply

So pretty! Would you mind if I used it for a banner, with proper credit to you for the fanart of course?
Reply

Sure! I'd love to see it.
Reply

Hey, pretty good, couldn't do better myself, although the colours feel like they were dodged, but I do like the drawing a lot. The hands in general could be improved a bit, but good work, I would struggle to come up with something as good in the drawing myself, so nice work there. (=
Reply

This is a fairly old piece — it's cool how people still like it. It's also notable how I didn't know much about Photoshop at the time, or how to color stuff within it (I was trying to figure out how comics were colored at the time, but with this I wanted something that combined bold and delicate touches). I suck at drawing hands; they still intimidate me. I've gotten marginally better since *painting* them, but they still remain a challenge.
Thanks for the comments

Reply

whooooooooooa, perfect!! her smile is beautiful, great job
Reply

Woww, very beautiful!!! <3
Reply

Lily is beautiful


and james too


great job
Reply