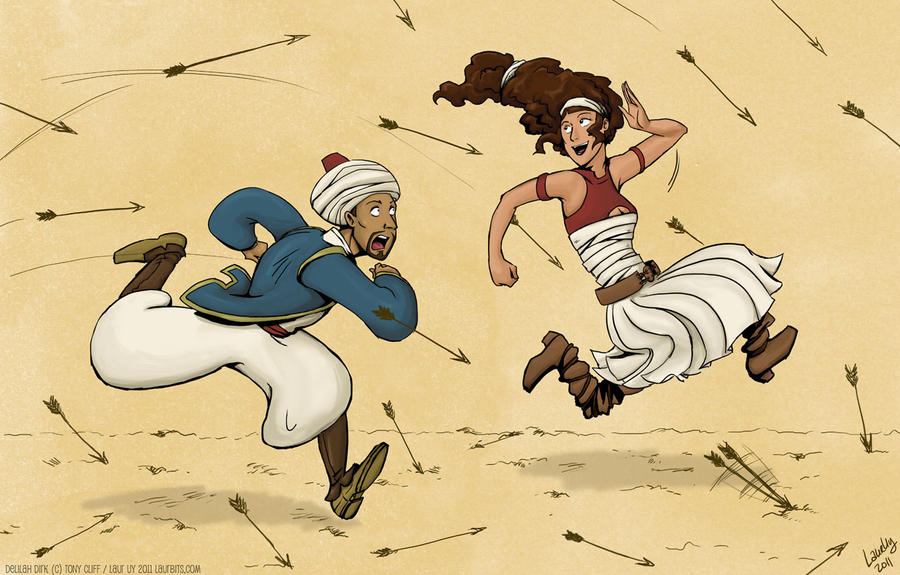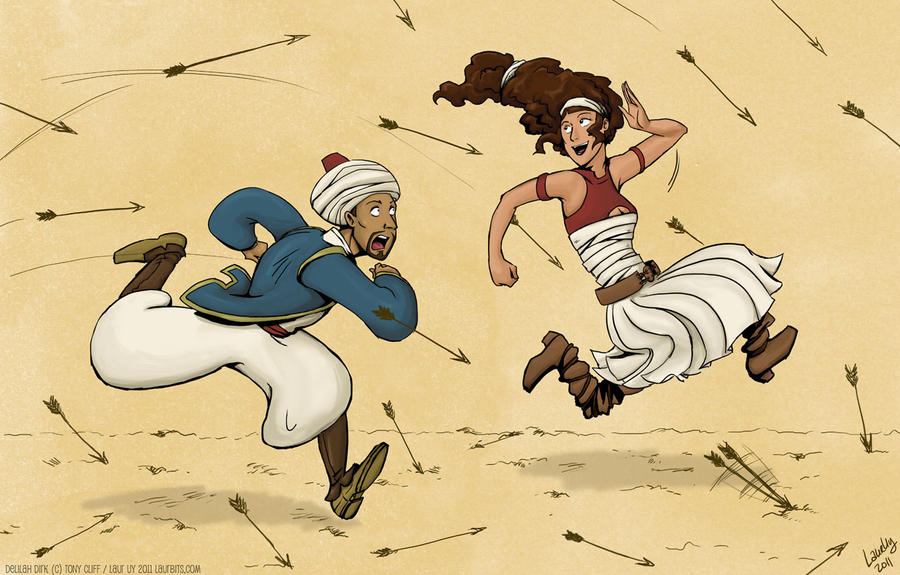 Watch
I'm a huge fan of Tony Cliff's wonderful style and wit ever since I read Delilah Dirk's adventure with "The Aqueduct" in Flight Vol. 5.
He's currently sharing Delilah Dirk's full-length, full-color adventure at
DelilahDirk.com
which you should definitely check out if you're a fan of kickass ladies and gorgeous comics.
---
Delilah Dirk
(c) Tony Cliff
Art by *
psychoe
Photoshop CS3

And the poor guy who seems to have been roped into this crazy adventure!! He looks like he may be in over his head just a bit. Very nice work, and even nicer colors!!
Reply

Love this! hahahahah! >_< <3
Reply

I love the movement in this! And the coloring! JUST FULL OF LOVE

Reply

Sweet character fluidity!
Reply

Great poses, man. You're good at doing things in motion, it seems. >D
Reply