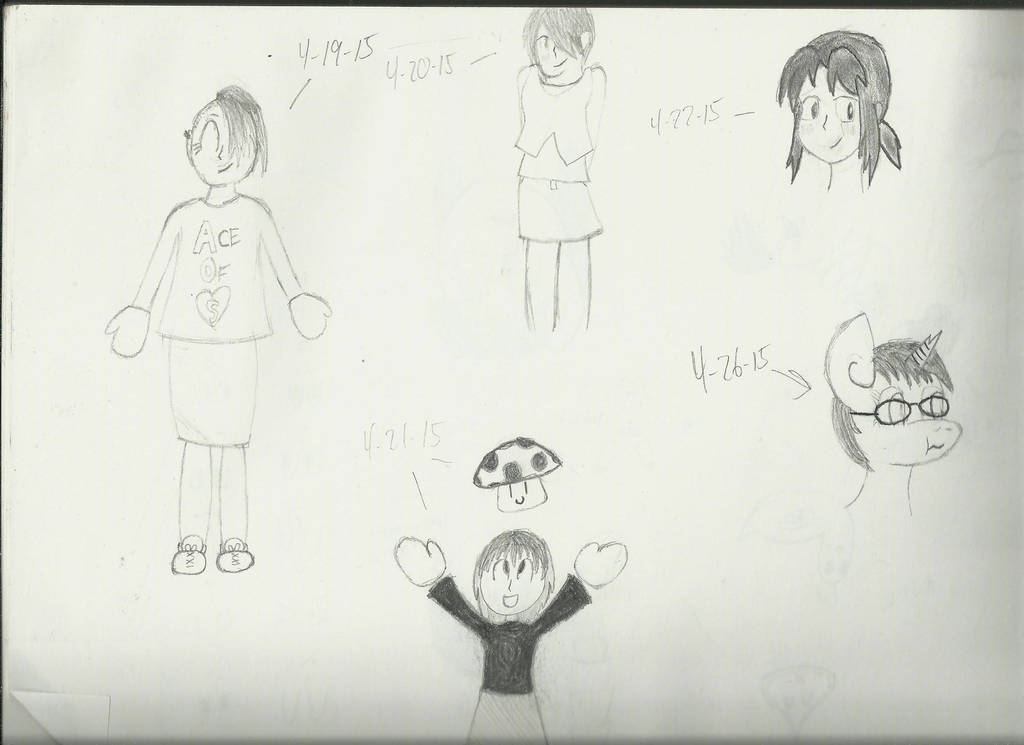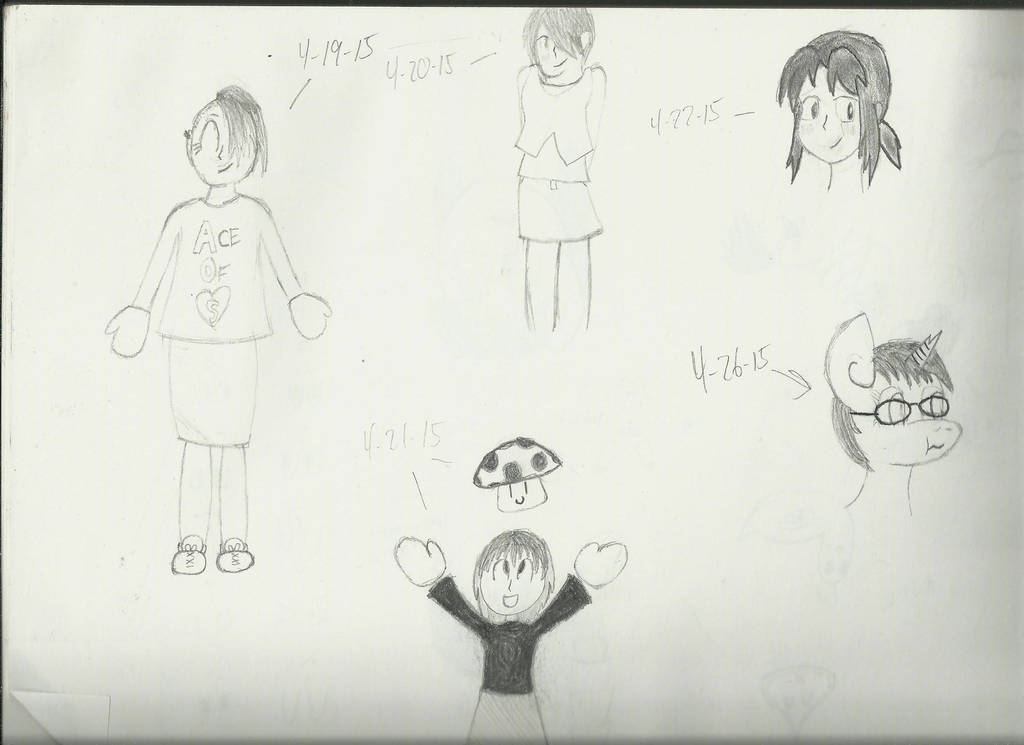 Watch
And here we have a few things I sketched in late April. On the right side, we have attempts to draw Rem (a pony OC I am working on a story for) and Chanel (an adorable character from the webcomic
Rain
). On top is a sketch of Rain (the title character of said comic) from around the age of maybe 12 or 13. She was a really cute little girl, eh? ^_^
The slightly punkish girl with the Ace of Hearts t-shirt and the tiny girl with the skirt and the super mushroom don't have names, although I do kinda want to do something with the girl on the far left. Too many ideas, not enough skills yet.

(I'll make a separate little file of just Rain shortly)

Pretty cute!

Reply

Thanks, I do try to draw cute as much as I can. Cute is easiest for me to draw, possibly because I have enough cuteness in me waiting to be let out that pencils just seem to leak that cuteness onto the page.

Reply