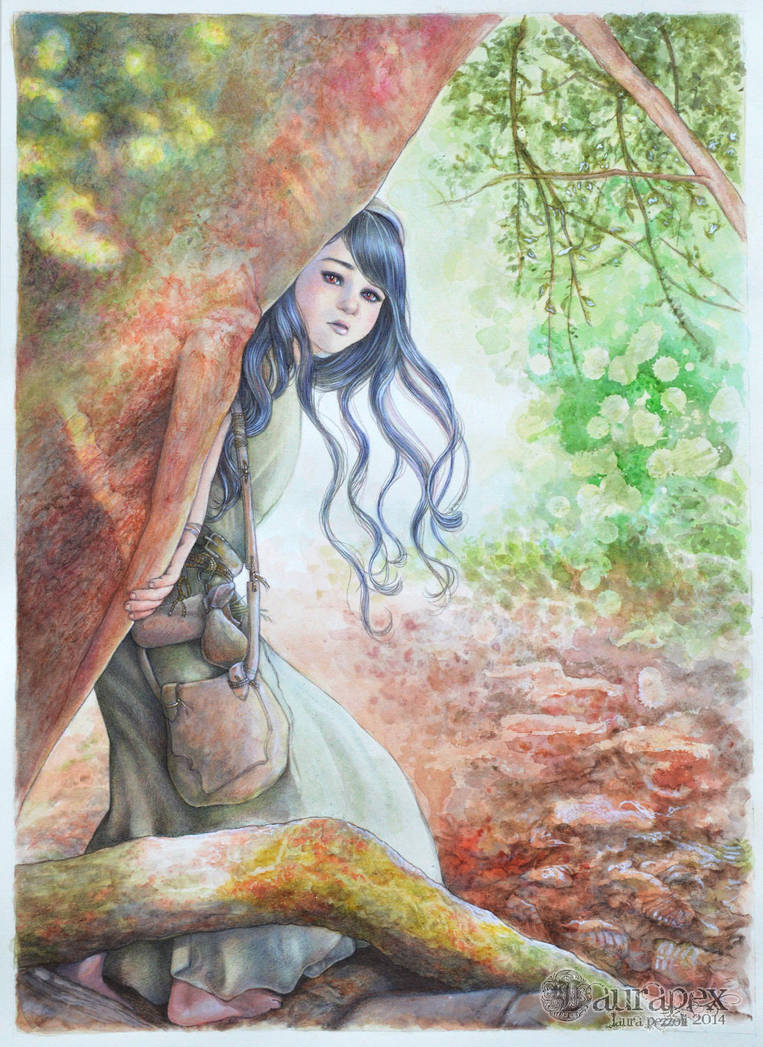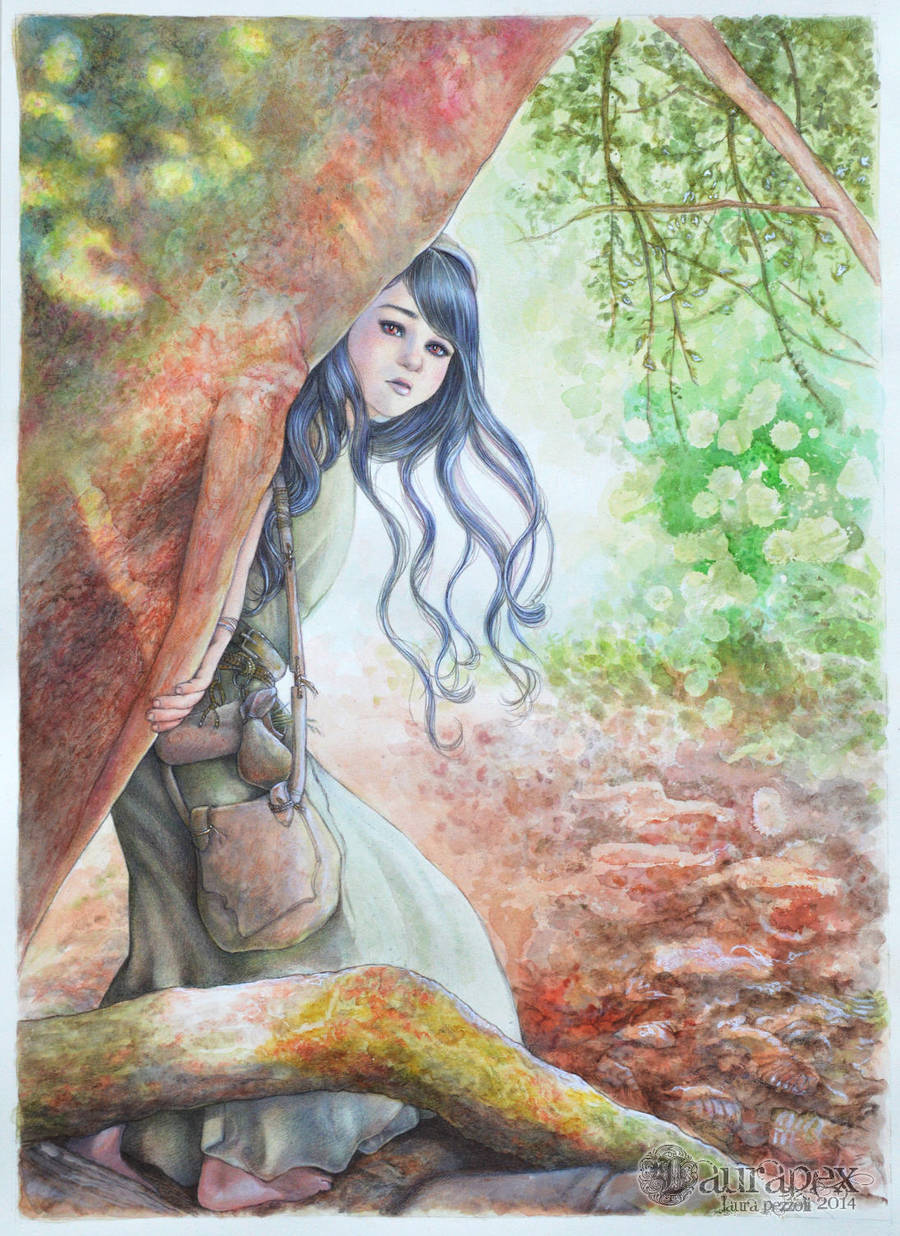 My OC Syn when she's searching some food in the forest.
A detail here:
fav.me/d72e9al
I used this lovely photo
armathor-stock.deviantart.com/…
by

as reference, thank you!
I would also say "thank you" to this wonderful artist

and this drawing
fav.me/d5ws7fi
who gave me some ispiration to do this work, with some experiments with beeswax.
Technique: watercolours, coloured pencils, 2B mchanical pencil, black ballpoint pen, white ink and beeswax.
Featured here:
fav.me/d72h6rp
by

And here:
fav.me/d73ii1u
by

And here:
fav.me/d751vvd
by

And here:
hangaroundtheweb.com/2014/02/d…
by

Thank you all



Daily Deviation
Given 2014-01-26