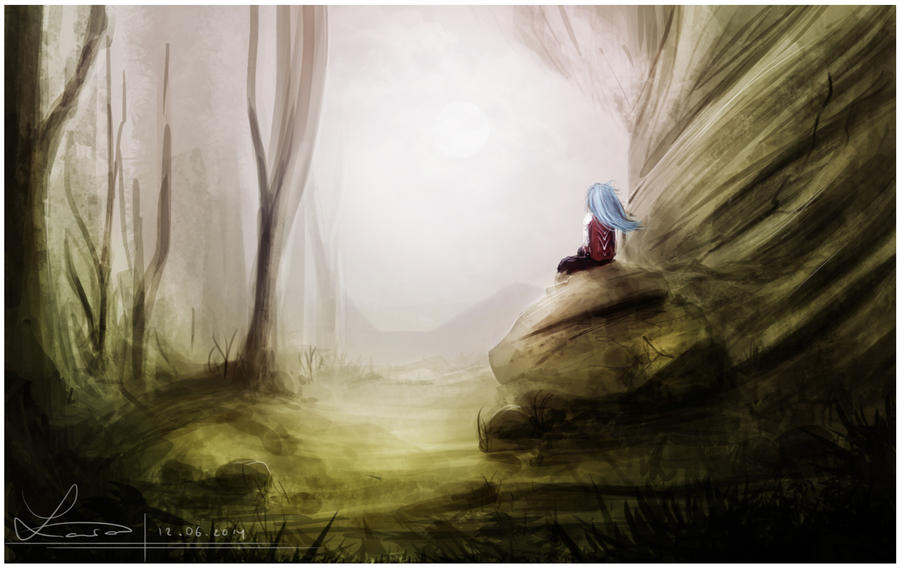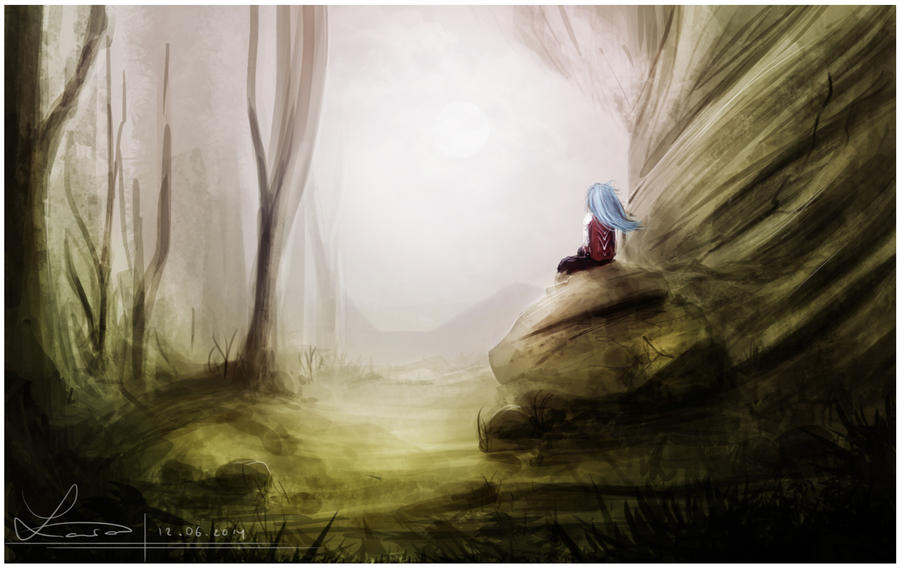 Another one I made quite in a hurry.
This one looks so calm.
It makes me feel so free and independent from everything when I look at it.
And the colors - the colors!
You chose the right ones and they fit so well together!
I bet this took you some time, it really doesn't look easy.
I just love the way you drew the bright shine.
It's so magical and no one can say what's behind there - it'll always be a mystery and I love this kind of pictures.

Unfortunately I don't see much of those.
But when I keep this all a little shorter what I said - you are very talented and made a wonderful job here!
The Artist thought this was FAIR
7 out of 7 deviants thought this was fair.
Amazing work, I like the feel, and the idea. Here's some notes on somehow improving it, from my opinion:
-Less use of dark green. Try out more bright green.
-More content in the middle. I think it feels a bit empty in the middle, you can add birds, more mountains, or more bright sun.
-A bit more details on the character. The character is notable but somehow not looks unfinished, give the shoulder more shading for example.

Other than that, amazing work, I love the idea and the feeling it gives, it's almost alive. Keep up the good work, well done.
The Artist thought this was FAIR
4 out of 4 deviants thought this was fair.