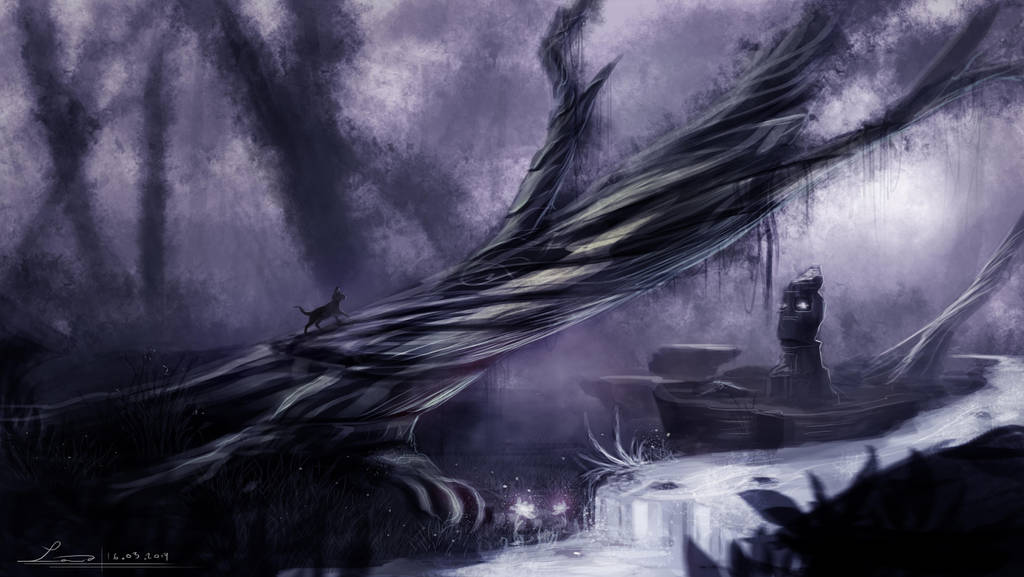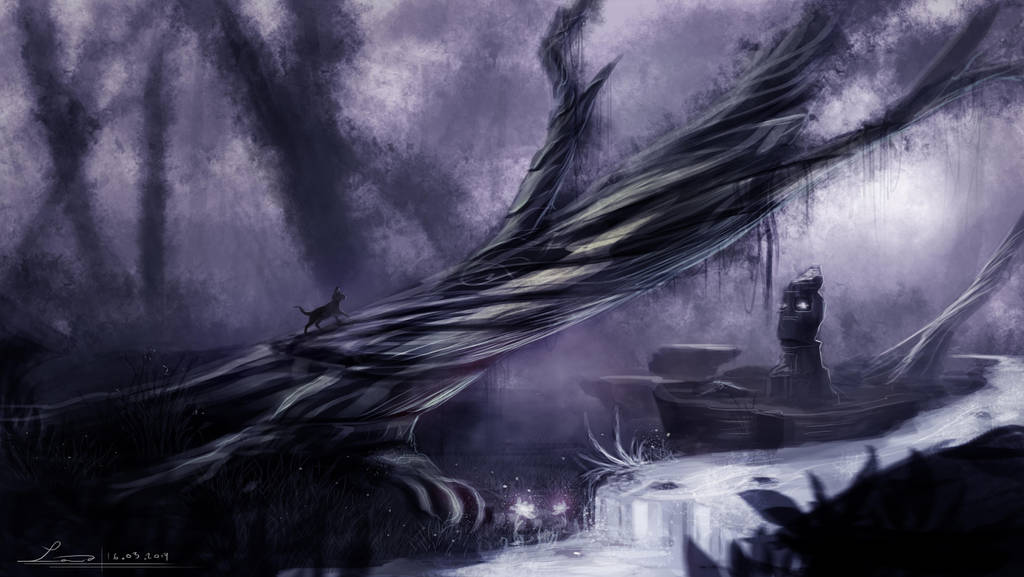 So I guess I put a little more effort on detailing here but I'm not happy with it something just doesn't feel right and I don't know what
Criticism is always welcome.
The cat/feline idea was totally inspired from Powl96

Good job with the atmospheric perspective, i just feel like you should add a little more color. Play with your soft light, and overlay layers if this is Photoshop!!

But keep up the good work! The mid ground is a little too dark if you notice it is the same value as your foreground with the grass... Take the eye dropper and make sure the value is lighter the father you go back in distance (atmospheric perspective). And the water is almost the same value as it goes back into the distance. But please keep up the good work i love the idea and feel.
The Artist thought this was FAIR
12 out of 12 deviants thought this was fair.
Great job adding the emotion with the dark colors and contrasting light. The dark colors and the lights plus the faded trees give a lot of mystery into the piece. Though I think you could have place some lighting in some places. If the light from the river (if what I'm assuming about it is correct) is that bright, there should be at least some light on the rocks to the right. And the trees in the background, if they are like the one in plain view, I'd suggest putting some vines in there as well like you did with the main tree. They also seem to be lacking any branches, as the front one has them kind of low on.
If fog is what you had in mind, you might want to practice with fog or at least make them less opaque. It messes with the smoothness of the clear picture.
Hope this helps. Have a good one.

The Artist thought this was FAIR
3 out of 3 deviants thought this was fair.