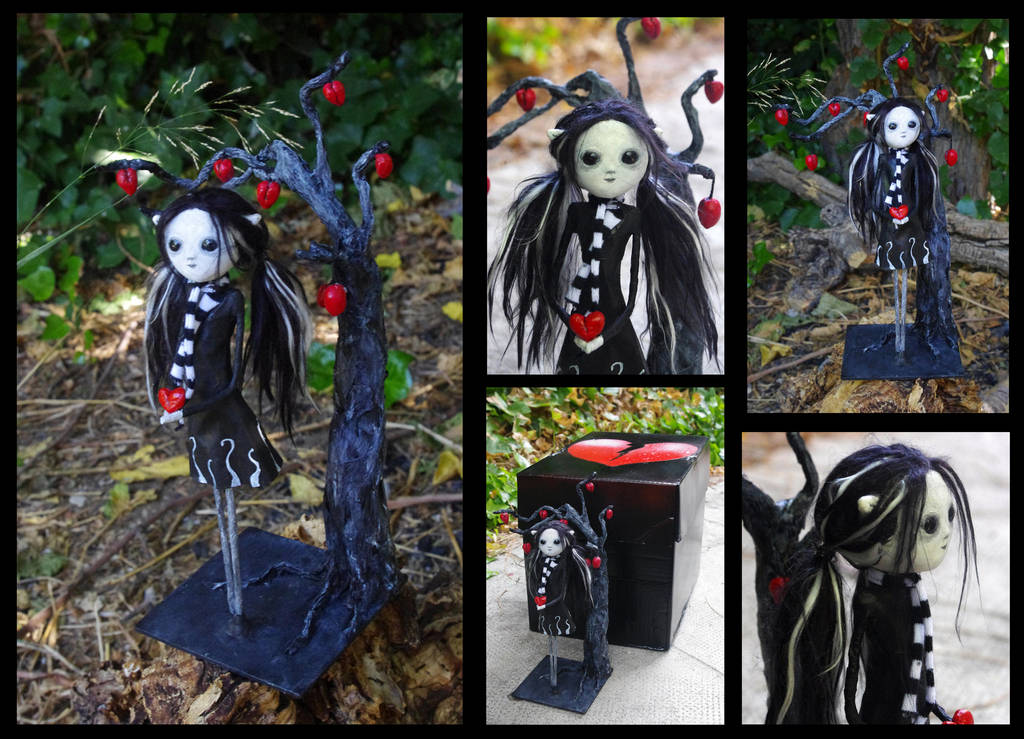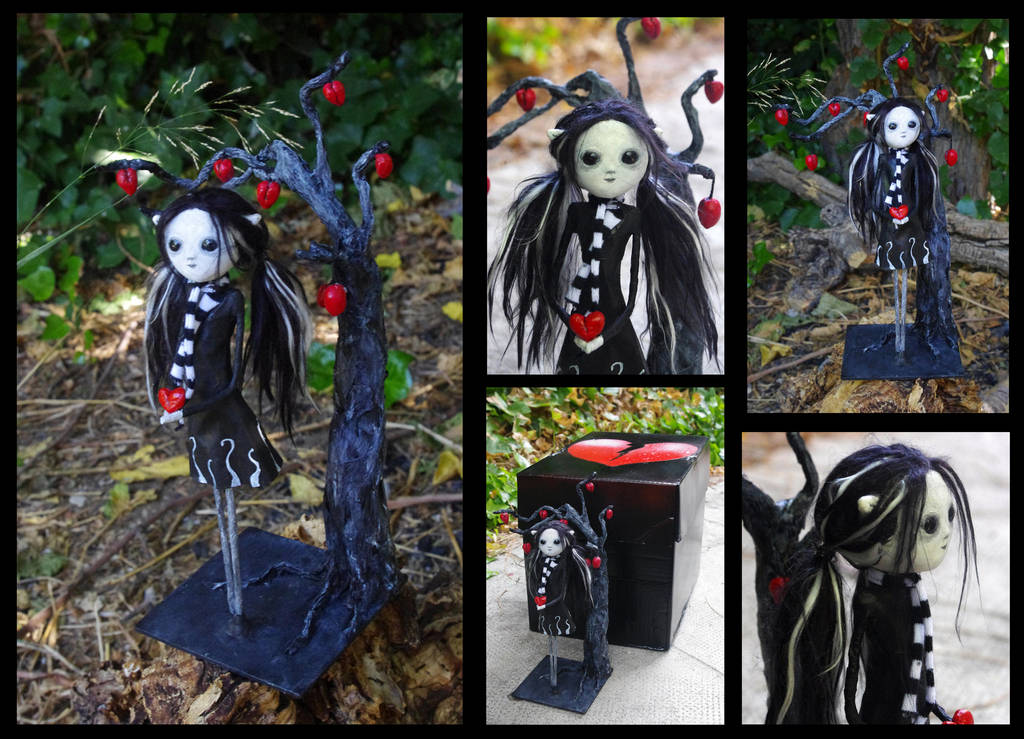 Paper clay and paper mache art doll.
Polen is the keeper of a garden located in one of the upper layers of the Underworld. When someone's heart is broken, it appears on that garden in order for her to hang it from a tree, prompting a faster cure. If the heart heals, it will simply disappear from the place; but if it doesn't recover, it gets harder and grey, until it falls to the ground, turned to stone. And as stones in the garden they will forever remain, helpless as the people that once owned them, who are not able to love again.
*************************************************************
Polen es la guardesa de un jardín situado en una de las capas superiores del Inframundo. Cuando un corazón humano se rompe, aparece en el suelo de ese jardín y ella lo cuelga de una rama para que se cure más rápido. Según se van curando, simplemente desaparecen del lugar, pero hay veces, que el corazón no se cura y va endureciéndose y poniéndose gris, hasta que se convierte en piedra, entonces se cae al suelo. Como con esos corazones no hay nada que hacer, ahí se quedan para siempre como una piedra más en el terreno y el humano al que pertenece pierde la capacidad de volver a amar.
www.etsy.com/es/listing/250427…

oh my God, it's perfect!!!


Reply

Reply

Es preciosa y adorable, y tiene un gesto tan amable (hasta soy poeta BD). Acompañarla de un pequeño escenario me ha parecido una idea preciosa, acentúa la naturaleza del personaje. Un trabajo increíble, como siempre

Reply

Muchas gracias por el pareado

Sí, la idea del pequeño escenario era el darle un poco de sentido a la historia que hay detrás de ella. Además, me encantan los árboles viejos y retorcidos, así que no podía resistirme

.
Me alegra que haya quedado bien.
Reply

Impressive and cute

Reply