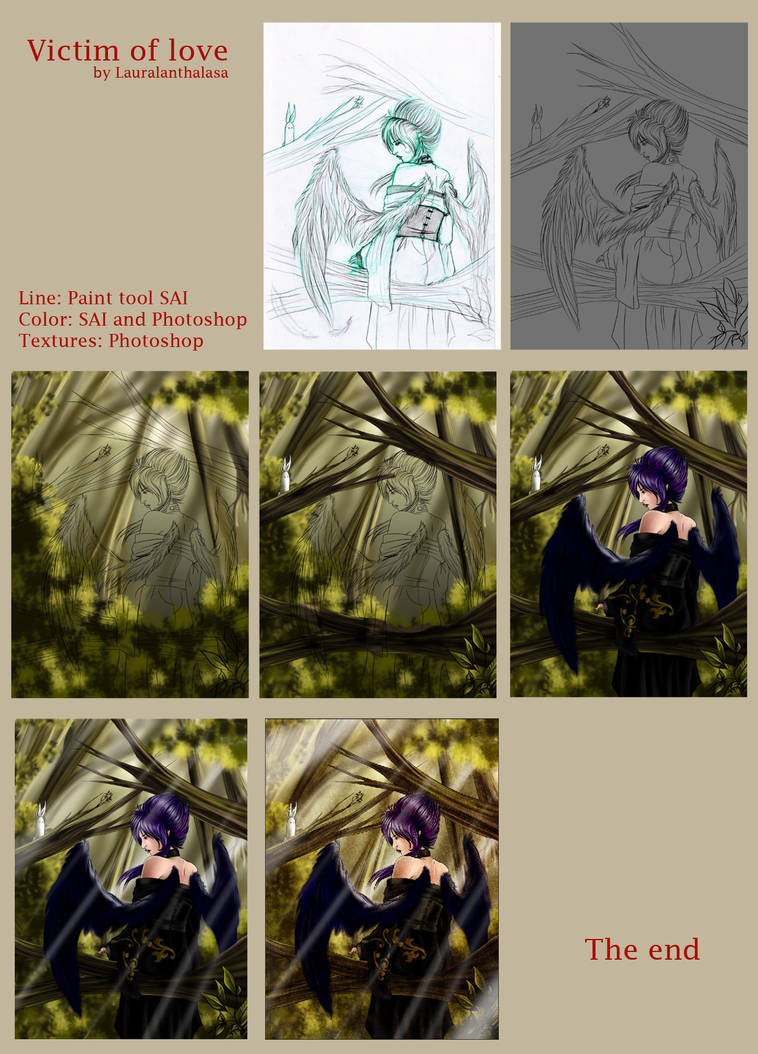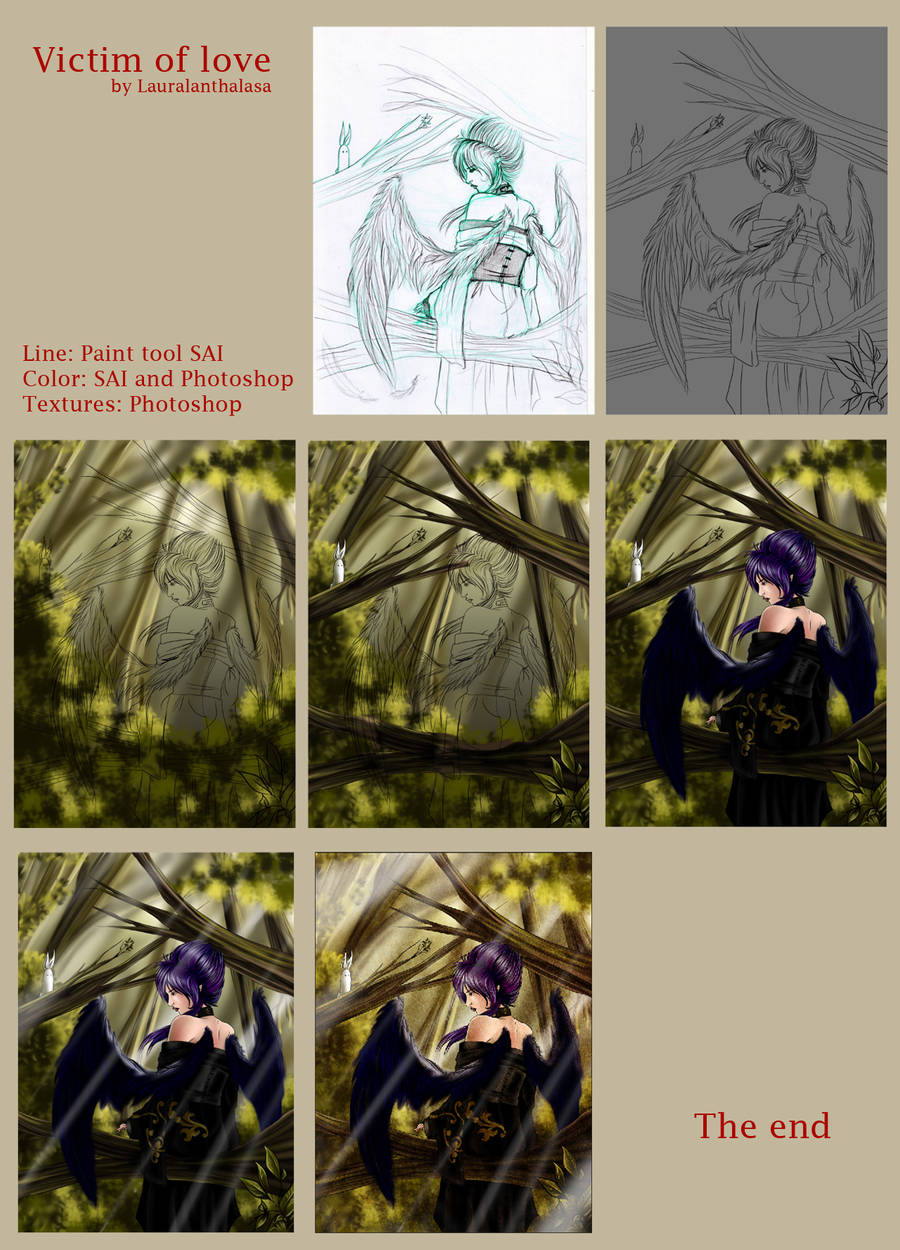 Watch
Work in process ^^
Fisnish pic:
Artwork ©
=
Lauralanthalasa
Amadeus ©
=
Lauralanthalasa


Status commissions
INFO HERE:
[link]

Hum... pues sí que está curioso el SAI. Qué parte es de SAI y qué parte es PS?
Y otra curiosidad... cuántas capas usas?

Y aparte, mola, me encanta ver WIPs xD
Reply

El Dibujo normal seria el primero, luego la linea del 2º y el resto seria del sai menos alguna cosa de hojas de pinceles que tiene el potochop.... despues sigo con el sai y para la textura final uso el potochop XD
Reply

Debería probar el SAI en serio alguna vez... xD
Reply

esta muy bien porque te "obliga" a buscarte la vida y a no depender tanto de los pinceles de formas XDDD
Reply

En realidad no suelo depender mucho de ellos excepto para hacer patrones (porque simplemente no tengo imaginación para eso) SI no hay pinceles me busco un patrón en internet.
Aunque ahora estoy probando pinceles para colorear a secas de los "raros" y la verdad es que los resultados son... interesantes (del tuto que te comenté ayer)

Reply

Did you do all the line work in SAI or did you draw it freehand and then scan it onto your computer?

I'm curious because I'm going to start coloring my works with my new tablet~ It's uncharted territory for me~

Reply