First of all, a small message who has it importance :


HAPPY NEW YEAR !!! May 2016 be full of creativeness for all of you !

And thanks to all of you for following, you rocks !
I wanted to make some kind of post dedicated to features for so long now... I think it's perfect to begin the year with. So here is a little meme, thanks to
Euskelo
and
UnicatStudio
who did it right before me


How does it work ? Nothing simplier !
"Leave a comment below and I will pick my top three favourite pieces from your gallery and put the thumbnails below.
Feel free to do the same in your own journal and spread the love.
That is it, really. I just like to list things in threes."

I. RevolvingStone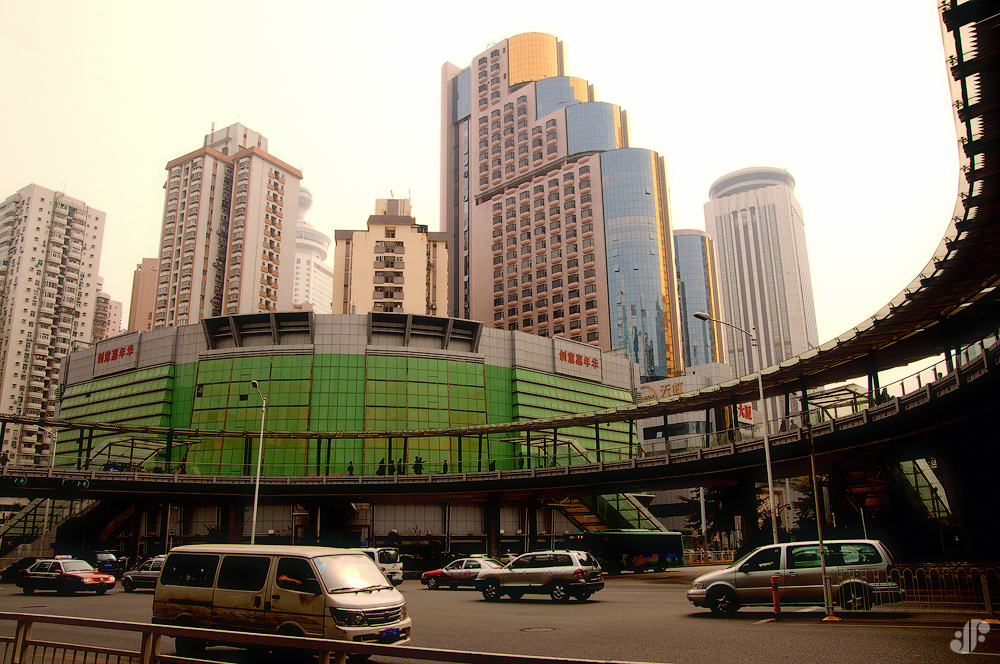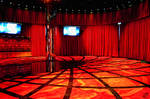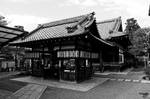 Great pictures here ! I strive for good composition so those one are the best for me, but also inspire me a lot. The first one "Shenzhen" has a perfect compo, guide the eye without caging it and is also really natural ! 10/10 ! The red one is absolutely hypnotizing, maybe a bit too contrasted but stays captiving. "Kyoto", thanks to the choice of Black & White, is great as well, a peaceful shot !



II. UnicatStudio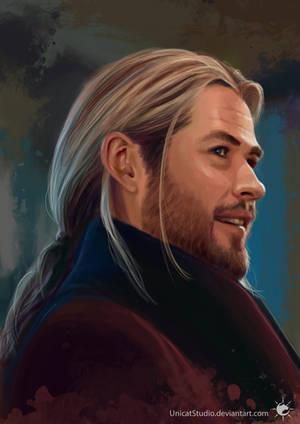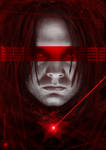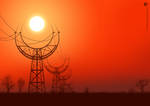 "Thor" is my absolute favorite here, the chosen pose is great, lines are strong and edges sharp, this portait is also less blurred than the others which is for me a good point : it's painted with confidence and simply it's great art ! "Erased" is great as well : the idea, the mood, the simple composition/layout, the texture and the guys expression, it all works perfectly ! The last one, as a speed painting, shouldn't be judged like the others, but it attracts the eye no matter what, I like it !




III. AgentofMischief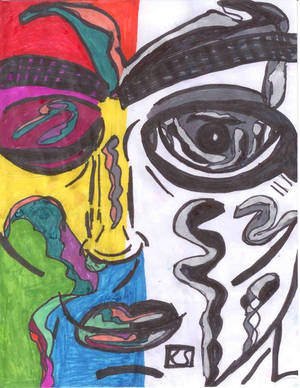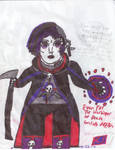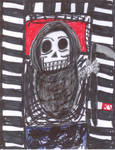 This first portrait is pretty crazeeeyy! but I would picture it easily in an abstract art gallery ! I'm totally not an expert when it comes to expressionnism and such but this one with its distribution of colours and B&W works well


"Baby" Reaper is funny, I like the patterns especially. The last one "The Harbinger" is a good start to character art, colors, so far, are choosed wisely and I can see nice details here and there on the outfit so with proper improvement on the technical side I can see this one become a nice Raven-like character.

IV. Nooknook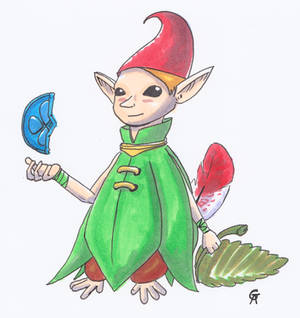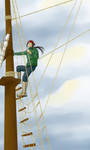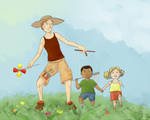 I really like the first one, colors are bright, more contrasted than the other illustrations and lines are straight. The overall silhouette works well and he is also overly cute :3 ! "Leo", the second picture, has an interesting composition, the idea is great, simple and the illustration "breaaaathe". The last one, finally, is joyful, with some minor adjustments here and there, mostly linked to anatomy, I could see it in a children book without problem



V. Euskelo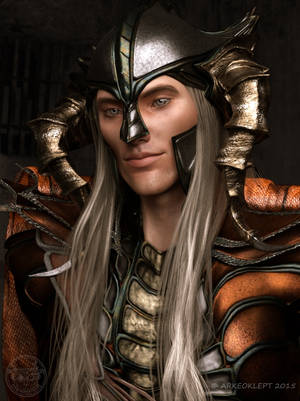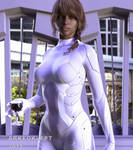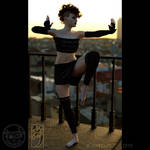 Well, "Lord of Misrule" makes me happy on every point so it's my number 1 : composition is great, color distribution is nice, that fantasy helm

, and most of all... this incredible expression full of softness for a warrior ! Some parts of the illustration (back shoulder and back horn ?) might be too bright so it doesn't guide the eye perfectly but I like it anyway ! The second picture "She is Next" really is a personal choice ; it's not the best in term of compo neither from a technical point of view but I've always liked this one for it's simplicity (in the design) !

Last one is incredibly realistic and the everyday-life-background is a nice change !



VI. nfouque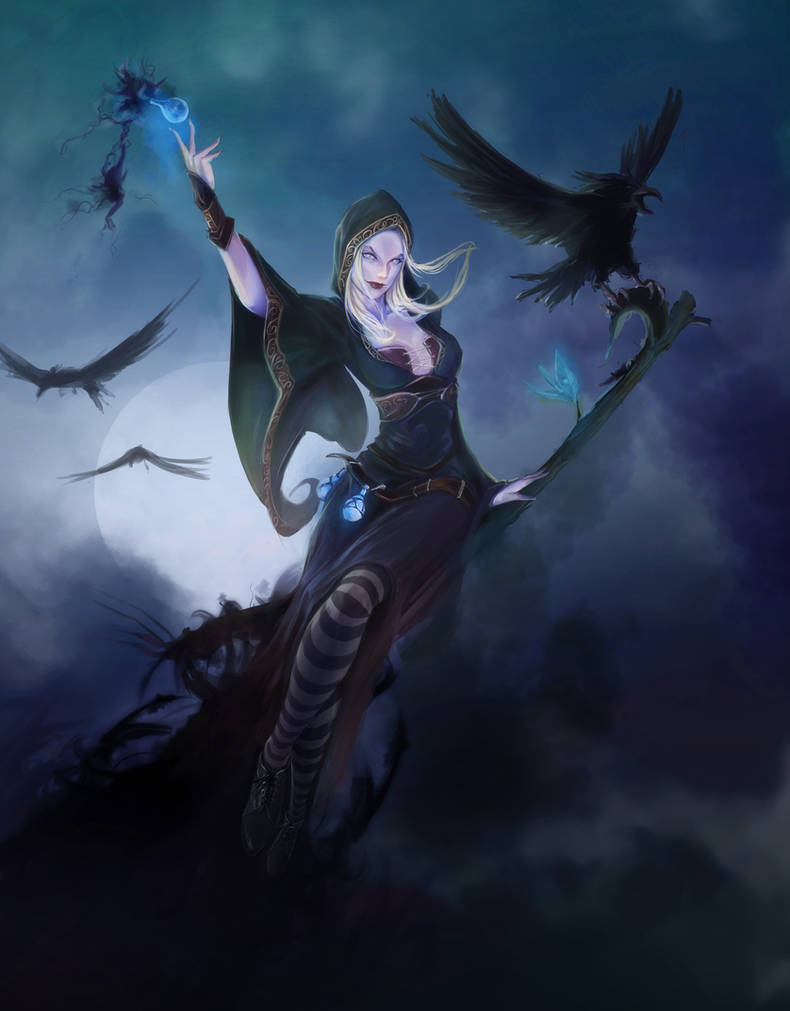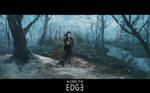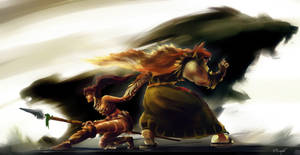 The first illustration is reaaally good, composition is nice, and the pose of this witchy girl is well done. I also like all those blue tones. The second one for "Along the edge", is also a great one, probably the best in term of light, and this painterly style is cool for environments. "Fear the wild", even if older and with a less mastered rendering, attracts the eye a lot, I like the ideas, poses and overall colours




VII. Just comment to be next !!!