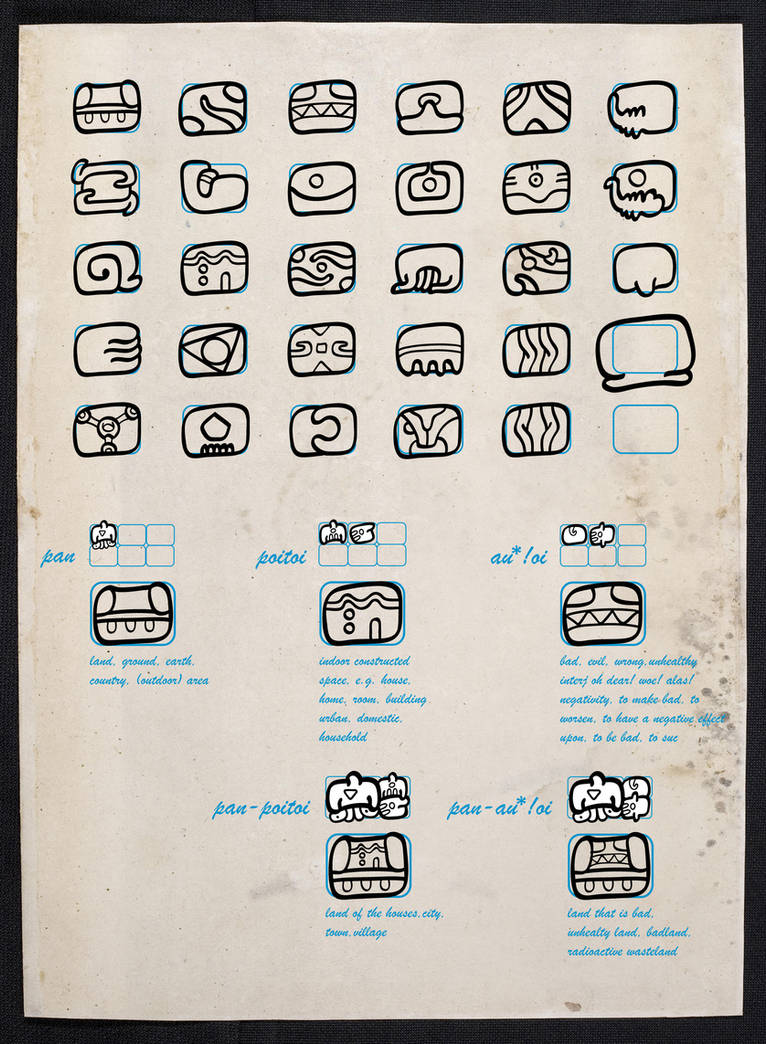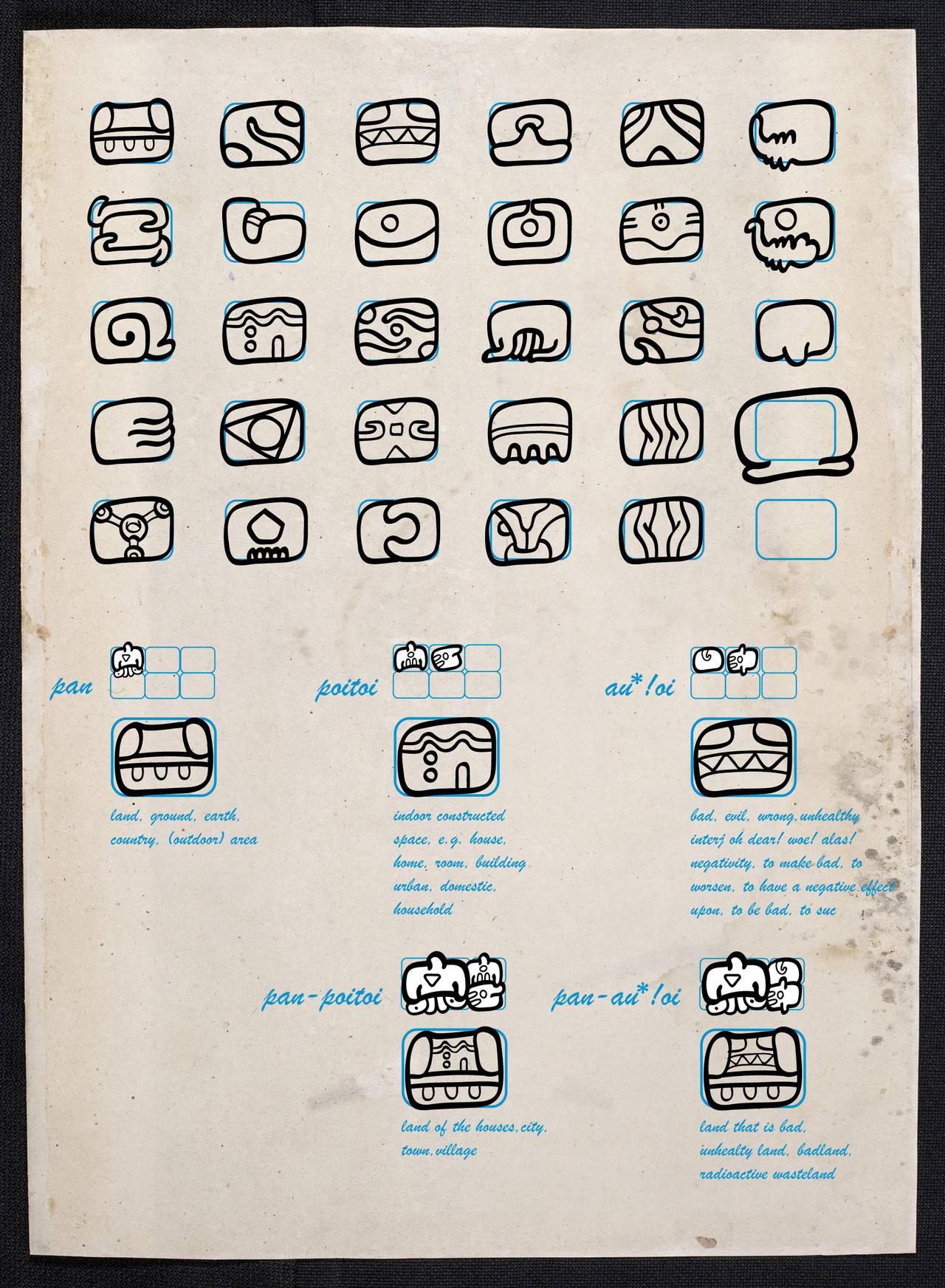 Watch

I am not entirely sure I follow. It looks like the symbols above mean the same as the one below, but the first one has one symbol above. The top part clearly includes some of the symbols below making me think it is a sentence, but there are several above that aren't defined.
Reply

the small symbols above are syllables standing for a single word component. here is the full table
fav.me/d5q5u7j
with all syllables defined.
some words can be made from just one syllable, some are made from several just like in anny other language. for example the word for land here is the word "pan" made from the sylable pa and the nasal suffix n making it the small symbol pan or the larger logoglyph. the word for house is poi toi consisting of the syllables poi and toi or can be written also as the Logoglyph you see there below and larger.
the both logoglyphs of the second row consit of two logoglyphs mixed one outside and one inside or infix making it a new word with a new meaning.
here is a list with logoglyphs
fav.me/d5q5u7j
their meaning in the description below.
i hope that helps, if not just feel free to ask again.
Reply

This is really interesting!
Reply