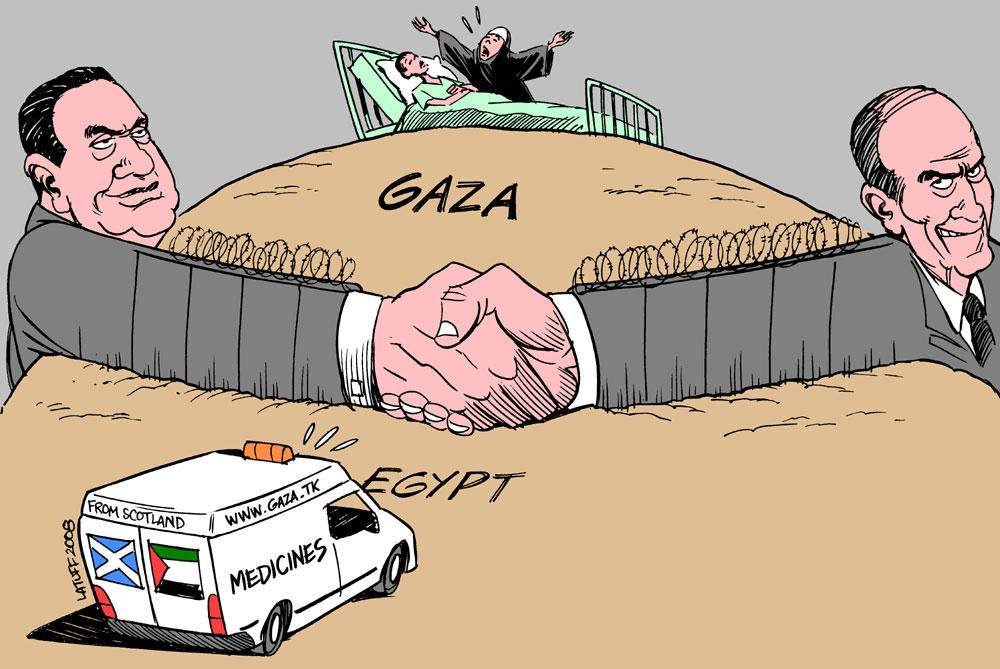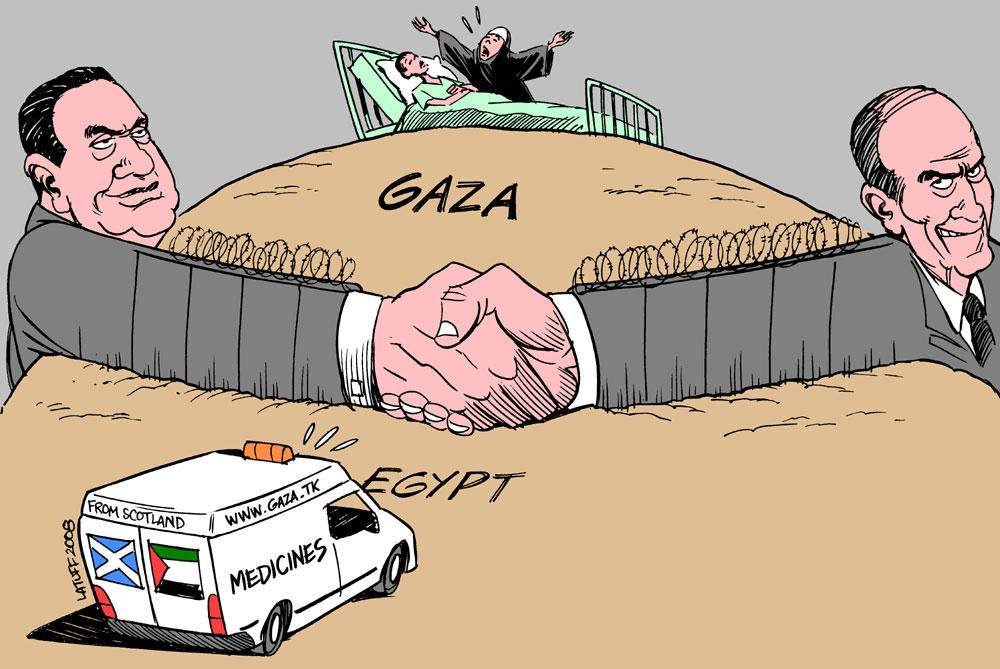 Khalil Al Niss and Linda Willis, a Palestinian-Scottish couple, are driving a ton and a half of urgently-needed medicines to Gaza. The Egyptian authorities in Rafah are refusing entry of the medicines to Gaza and are now demanding that Khalil and Linda drive the van away from their destination towards El Arish. They are threatening to load the van onto a truck and impound van and medicines. Khalil and Linda, who have overcome may obstacles on the road from Scotland to Rafah to deliver these medicines, are refusing to drive the medicines away from the gate through the Wall into Rafah.
[link]
High resolution version for printing purposes here:
[link]
The owner of this deviation has disabled comments.