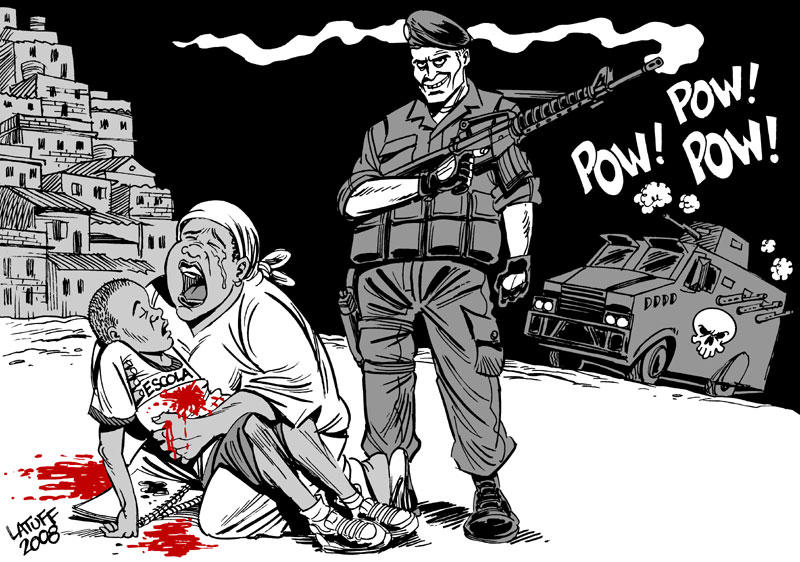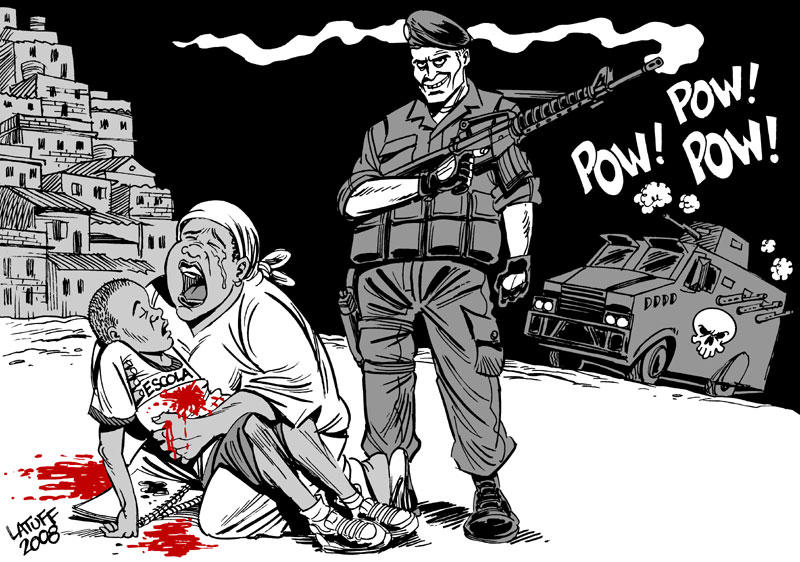 Artwork made for a demonstration against the police "extermination" policy in the Rio de Janeiro shantytowns.
High resolution version for printing purposes here:
[link]

The Police are literally on the greatest people and this is probably pro-BLM propaganda.
Reply

Police save Rio and Brazil, this image symbolizes fanatic left mind.
Reply

Reply

nice artwork I hate the cops that commit crimes of brutality...
Reply

Me too, they're supposed to protect people, not slaughter them

I'm extremely depressed at this reality as a criminal law student.
Reply

an unfortunate truth to the Evils of this world
Reply

Are going to do one about how UN Peace Corps are having sex with children of other nations?
Reply

The police sucks, down with them!!!

Reply

Reply

Very expressive

It is shame that such thing happens
Wish you sometimes add a link to some news source. Just a wish

Keep it up

Reply