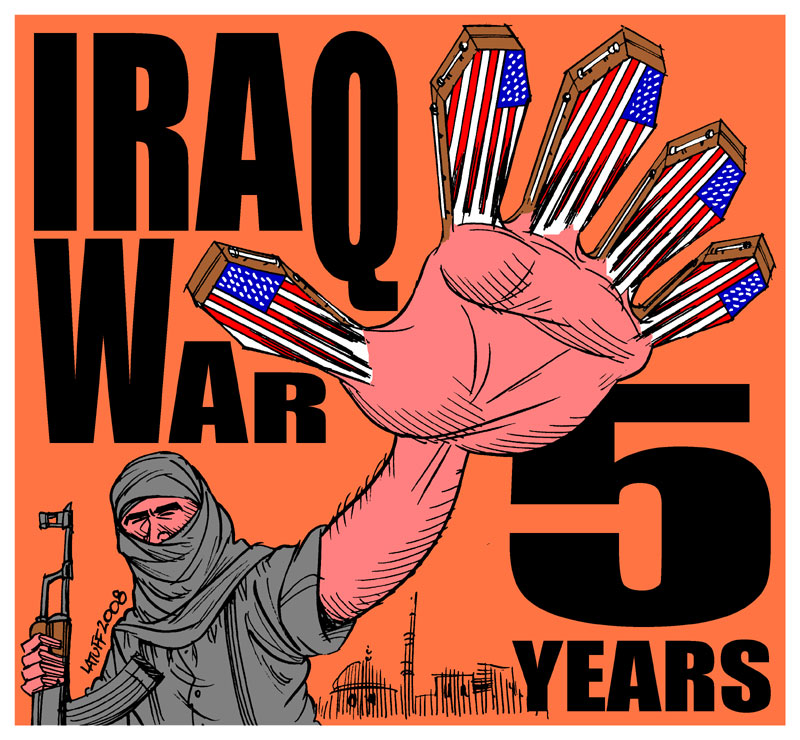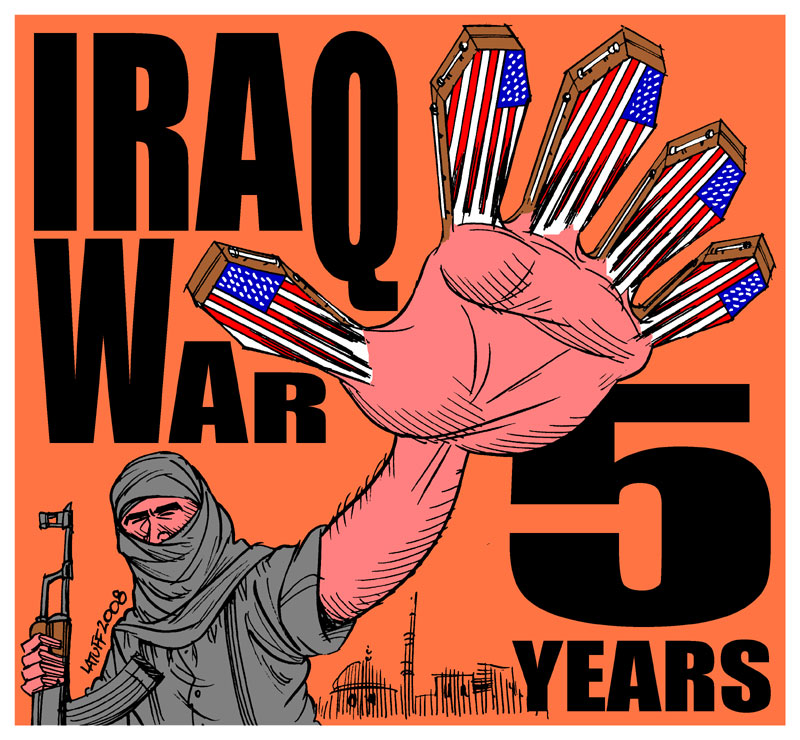 Five... he's killed five? In five years... gotta love dat Abrams.
Reply

LOL,... your brine is washed by fox , cnn
for your knowledge
you are talking about 5year, see here its only 1month's graph
do one thing, search Baghdad sniper, or
( Sniper Baghdad "JUBA" ) on dailymotion com
you must know about the truth....
Reply
I counted approximately 50 casualties in the video, and one complete miss. I never said our troops were invincible, just our tanks.
Reply

LOL,... yes its by only 1 man.... 50 only which is shoted/captured in the video not all of them, not every time

carrying

camera to shot video, total is 668 in 1 month
now you want an other video to prove tanks boom....
tell me, you want videos...?
Reply
Yes, one man with a good eye, a steady hand, who's very far away. His targets never had a chance. Now, show me a video of an abrams tank getting completely destroyed.
Reply

ooh LOL you are still not believing me about abrams,...
ok
see here destroyed by patrol bomb, for this you are calling m1a2 is best
go youtube find '
Burning M1A2 Abrams in Iraq
' it mean abrams can be destroyed by petrol bomb.....

or find in youtube '
WAR IS HELL: A lot photos of M1 ABRAMS tanks destroyed in Iraq '
you will see what you dont know, and don't want to

believe.....
just tell me why you think your county can build best things.....
2-3 boy without any weapon, can boom your m1 ,... this make me LOLOLOL........
Reply

im pretty sure the ratio is something like 1/15 for every american these guys kill, we return 15 of them to the dust. we do combat not seeking to harm, the only ones that die are the ones that shoot us. take your pick.
Reply

Like look scoob!, he is showing only one hand with only the US casualties,

"Right shaggy, thats because he does not have enough fingers and toes to show how many Evil Terrorist casualties there were!"

as of 2010 the casualty count is, according to Wiki:

USA deaths = 3,771
Muslim Terrorist = 23,984
muslim civilians = 66,081

sounds like a massacre to me!
Reply

This piece is pretty simple but what it lacks, it most certainly makes up for such a powerful statement. This is an excellent piece of art. Brilliant thinking. (:
Reply

Reply

es lamentable,le escribi a un soldado norteamericano para que se fuera de irak,el 3 de marzo lo mataron,ahora se va,en una bolsa de nylon.....
Reply

llllllllllllllllllllllllllllllllllllllllllllllllllllllllllllllllll
llllllllll55555555555lllllllllllllllllll
llllllllll55lllllllllllllllllllllllllllllllllllllllllllllllll
llllllllll555555555lllllllllllllllllllllllll
llllllllllllllllllllllllllllllllllllllll55lllllllllllllllllll
llllllllllllllllllllllllllllllllllllllllllll55lllllllllllllll
lllllllllllllllllllllllllllllllllllllllllllll55llllllllllllll
lllllllllllllllllllllllllllllllllllllllllll55llllllllllllllll
lllllllllll55lllllllllllllllllllllllll55llllllllllllllll
llllllllllllll55555555llllllllllllllllllllllll
llllllllllllllllllllllllllllllllllllllllllllllllllllllllllllllll
Reply

Reply

Iraq was there in the dawn of history .. and will live long after the US agony is gone for good ! for freedom is not a five year quest it's a forever quest.
and as usual Latuff, u say it right

!
Reply

John McCain: "Make it 100."
Reply

Reply

Great as usual Latuff! I'd love to see you make a sequel to your Juba comics! Seeing as he recently realesed Juba3.
Reply


Hit them bro !!!
Reply