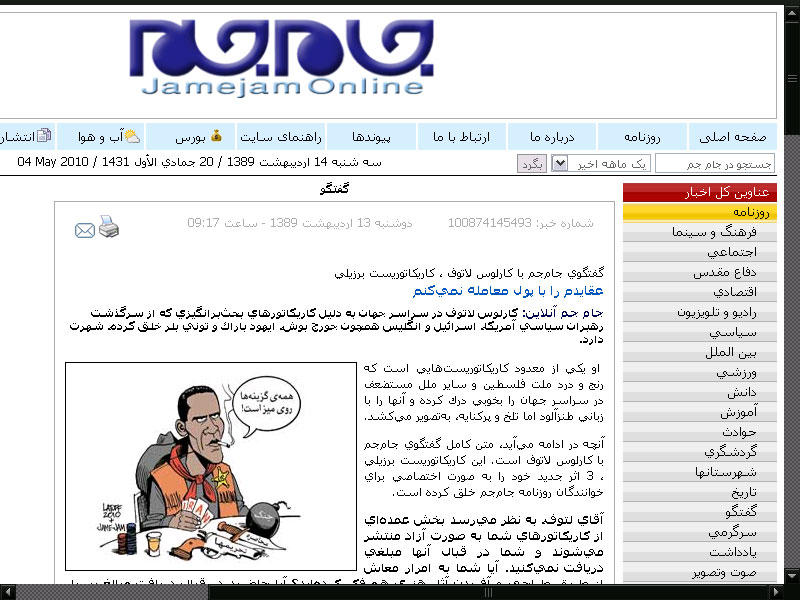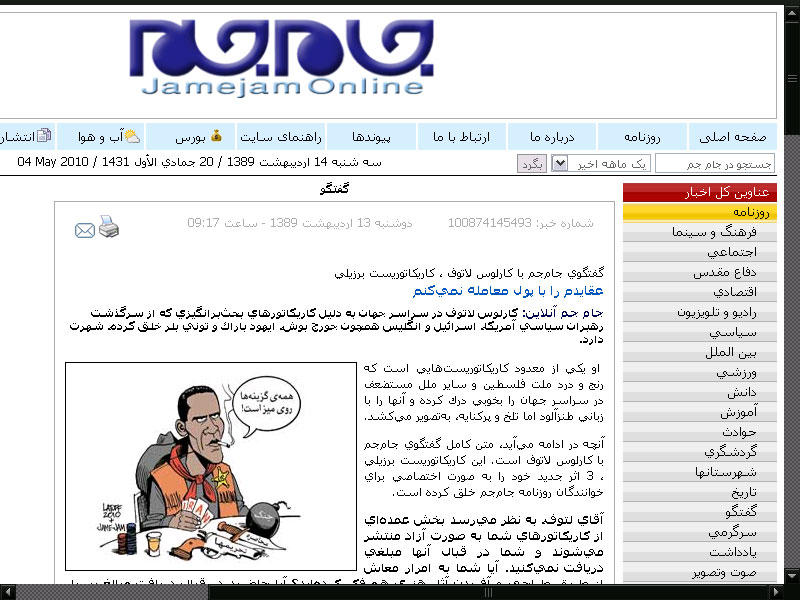 Watch

Did you read the text....

Reply

So it is yours...
Awesome.
Reply

did you think that iran are good
Reply

Reply

Very nice

Good luck my friend !
Reply

Nice .. another stupid guy is trying to be smart!
I know what i said but do you know why I'm wasting my time talking to you?
Reply

Let me get this ..
I have limited time before i blow myself (as i was joking) for 72 male virgins .. what is your problem???

The west have the problem with Islam so it's the problem of western not our problem ..

I don't know why should i care about homosexual .. do you need someone to take care of you????????

Homosexual people has been burned alive by the church for more than 700 years in Europe and you didn't feel sorry for them ..

I think you are crazy .. consult a doctor !!
Reply

Carlos Latuff is an artist and he's free to draw whatever he likes even if the FREE world hates his arts .. after all it's a FREE world

We can't accept drawing prophet Mohammed according to his rank as all prophets of the God but as much as prophet Mohammed is drawn the more people convert to Islam .. so keep drawing !!
Reply