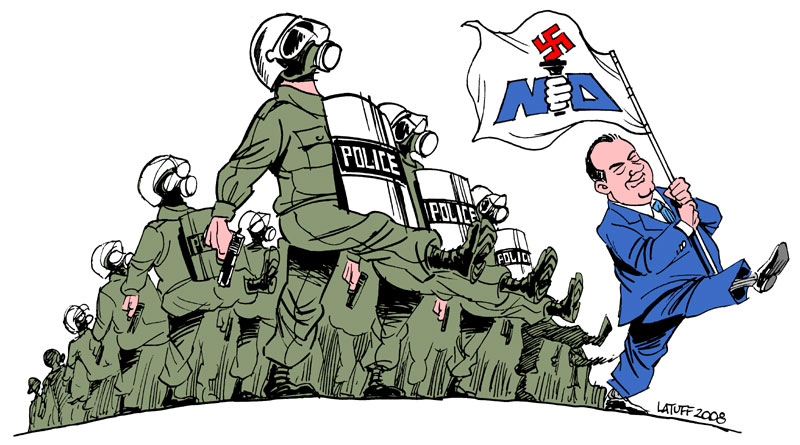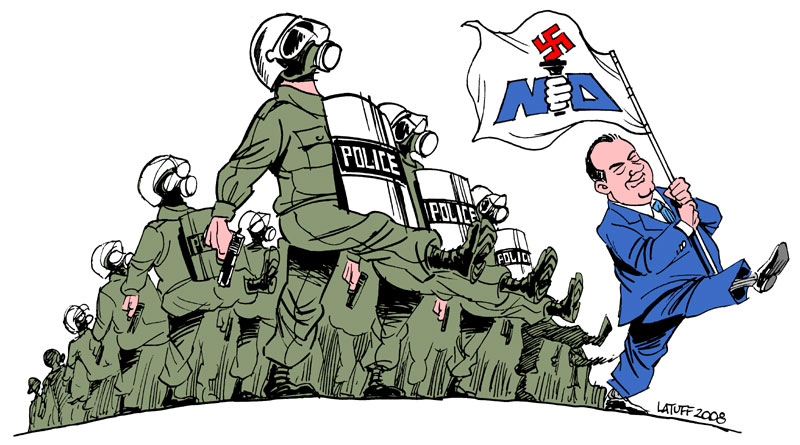 XAXAXAX KALO

Reply

same the turkish police...
Reply

True .....sto telos tha ftasoume se simio na mas lene oi batsoi oti an den tous plirosoume dn tha mas prostatevoune
Reply

Reply

i think it fully represents the Greek goverment policy...

really nice picture!!!
Reply


haha
Man i kinda feel honoured to see this in a greek paper

Reply

LATUFF EISAI ORAIOS!!!!

Reply