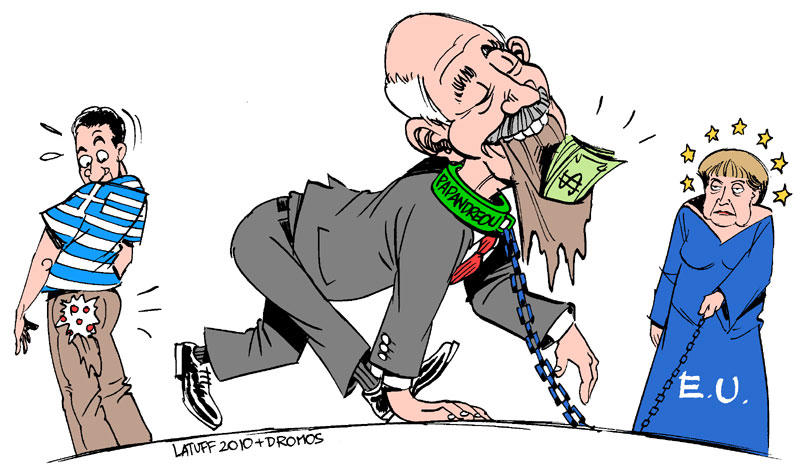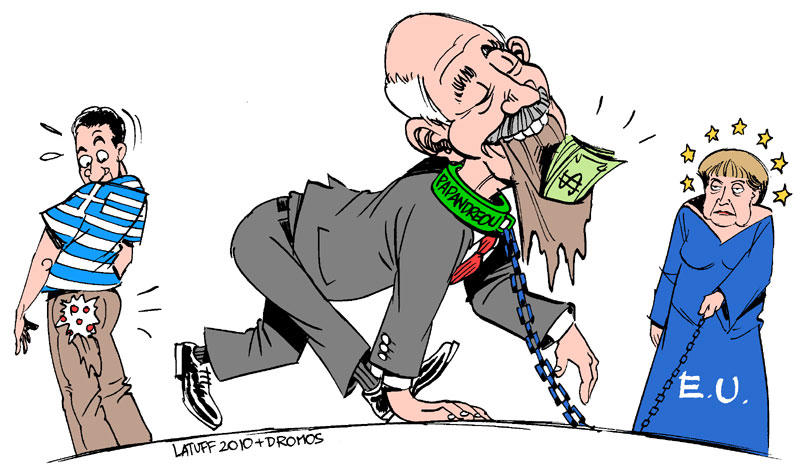 Die alte Merkel

Reply

In Italy we have a similar pig... is name is Silvio Berlusconi!!
Reply

Hai ragione, però adesso quel bastardo se né andato e abbiamo un governo serio. Mia madre odia profondamente i "Pidocchi rifatti" come Berlusconi, abbiamo fatto festa quando si è dimesso.
Reply

Quello è stato veramente un grande giorno... sembrava quasi di essere ritornati al 25 Aprile del 1945, quando ci liberammo definitivamente del predecessore del Berluska

Reply

La storia si ripete. Speriamo bene per il paese, non voglio che vada a finire come la Grecia. Anche se bisognerebbe che anche i ricchi pagassero le tasse, non solo i pensionati e gli impiegati.
Reply

In verità dovrebbero essere principalmente i ricchi (e gli evasori fiscali) a pagare le tasse, ma la storia italiana ci insegna che alcune categorie di persone sembrano essere esentate...

Reply

Ma lo sai che noi Italiani siamo considerati dei mafiosi, fascisti e fannulloni in Sudafrica. I sono appena tornato dopo quattro anni là e sono tutte balle, il loro governo e più corrotto del nostro, c'è più criminalità e se li vedi lavorare fatti sera che vien giorno che finiscono il lavoro.

L'unica cosa buona di quella esperienza è che ho imparato l'inglese.
Reply

Seriously Papandreou isn't the only one responsible of the Greek crisis. This is the consequence of over 30 years of corruption and fraud. The integration of Greece inside the European Union was already a scandal and now it's all Europe which has to pay for it!!!
Reply

that's soooo fucking funny.....!!!!!! hhahahahahaha......!!!!!!
Reply

Reply