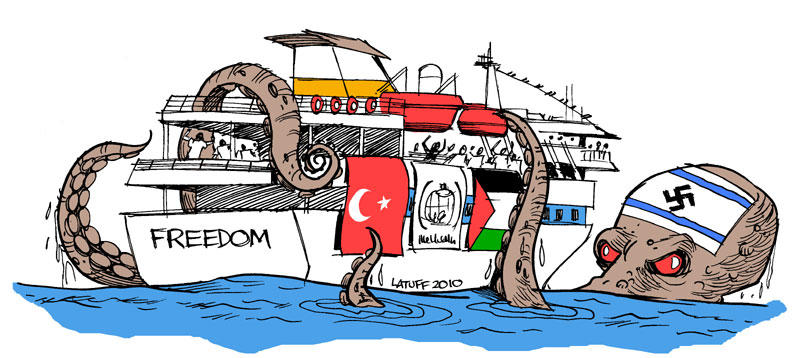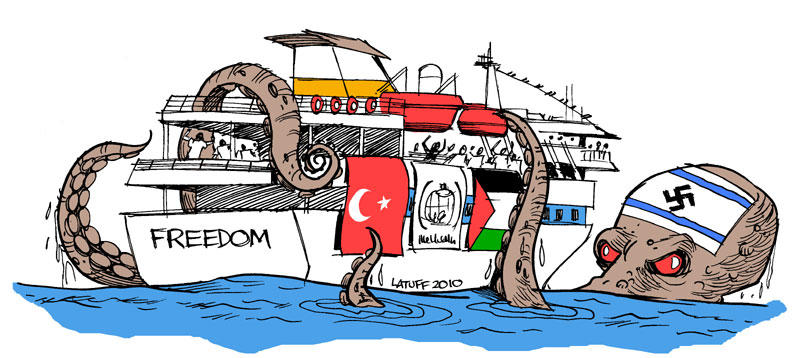 Israeli forces have attacked a flotilla of aid-carrying ships aiming to break the country's siege on Gaza. Up to 16 people were killed and more than 30 people injured when troops stormed the Freedom Flotilla early on Monday, the Israeli Army Radio said:
[link]
I beg you all of you that make this tragedy circulate ad nauseam through the Internet along my cartoon. People are free for reproducing it on blogs, papers, magazines, TV, everywhere.
High resolution version for printing purposes here:
[link]
The owner of this deviation has disabled comments.