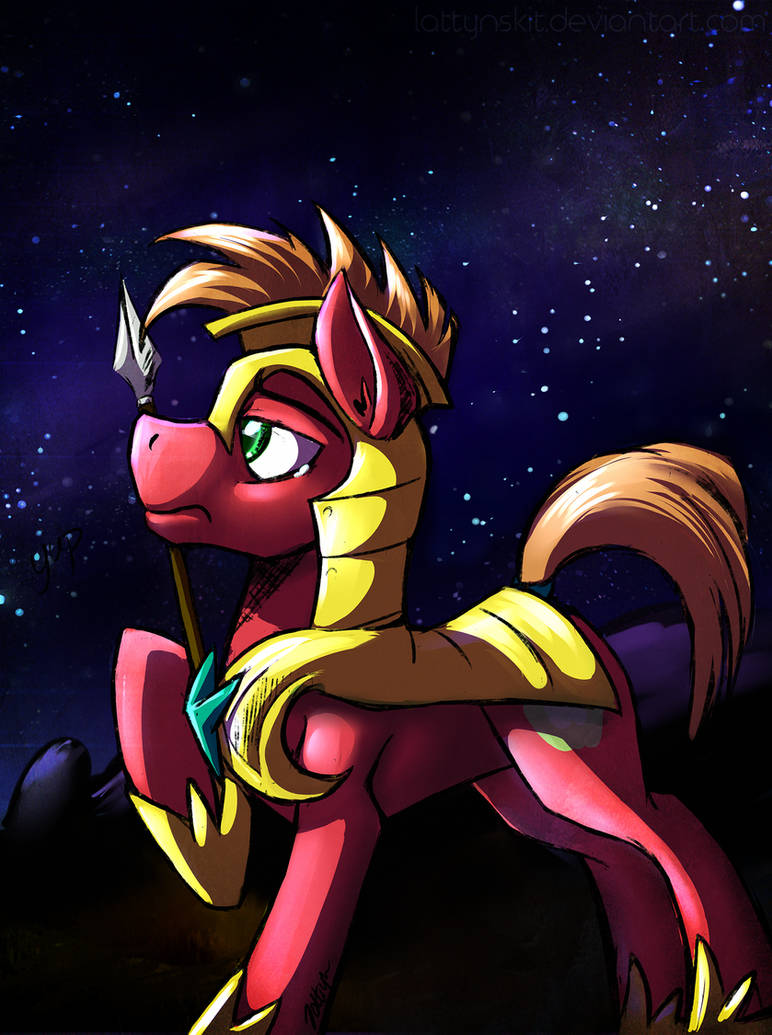 Watch
Scenario: Big Mac becomes a royal Guard for Canterlot. Would he get homesick?

Pretty quick process all together. Quick sketch. I think I put more effort into the night sky background to be fairly honest.

Artwork © Lattynskit

Why did he become a guard?
Reply

Big Mac would be the strongest stallion in the Royal Guard cause he's got the strength to pull entire homes. As I seen in the episode Heart and Hooves day. Today he's still my #1 Earth Pony.
Reply

Reply

He probably would. I'd bet he would miss his friends, his family,the farm Fluttershy. What? Who said that?
Reply

Yes, yes, yes, all this is very true!
FlutterMac you say? o3o
Reply

And i tought guards where already cute, this is too much!!! Adorable!
Reply