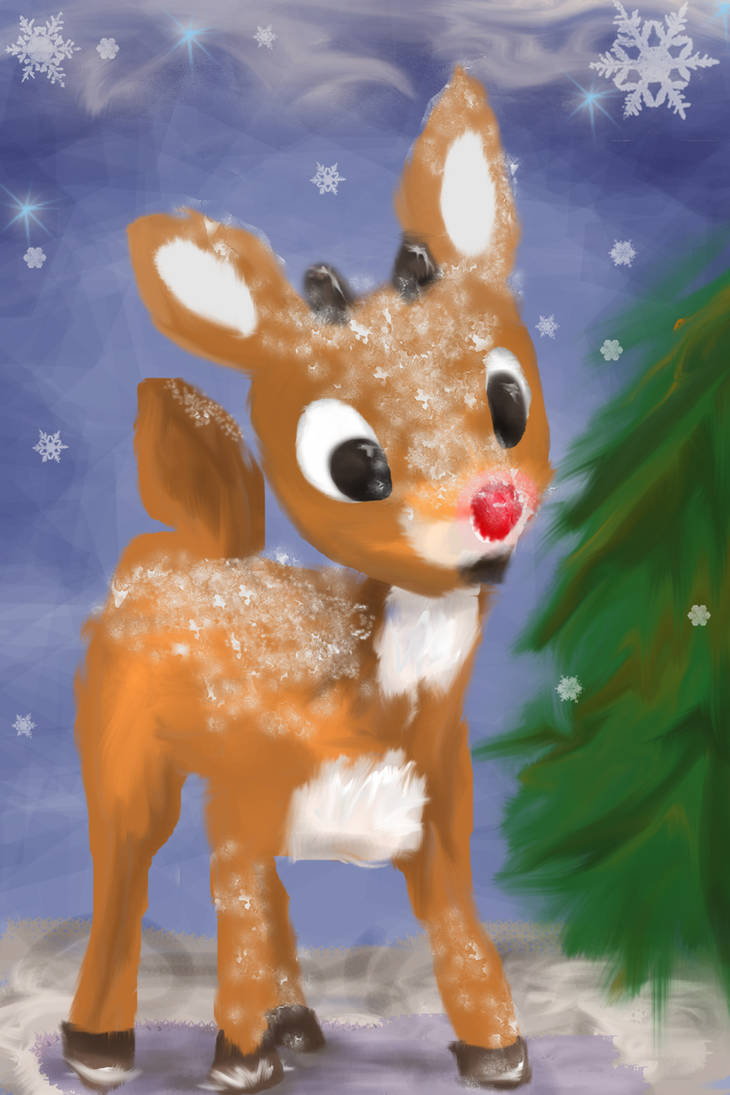 Watch
First snow of the year, and I can't wait till Christmas!

Since I'm abroad, it will be amazing to come home to my family for this Holiday so after listening to a youtube que of my favorite Holiday toons, I created this image based off of the classic movie we all enjoy! Rudolph the Red Nose Reindeer.

I got an image reference of Rudolph through google search and took it from there.
Snowflake brush was found here on devianart, but I don't know who to credit for it. So sorry. (will edit when I find who to properly give credit to)
ŠRudolph, The Red-Nosed Reindeer Movie (1864)




Enjoy! Happy Holidays!





Cute fan art of Rudolph.

I used to like watching this 1964 version of Rudolph the Red Nose Reindeer when I was little, but I now I grew out of it and now like the 1998 cartoon version of the movie.
Reply

I notice the mess up on the year: you wrote that "Rudolph the Red Nosed Reindeer" was made in 1864 and it was actually made in 1964! The story, however, was written in 1939!
Reply

AW! *U* This is so sweet! Love this! AWESOME pic!
Reply

its a beautiful picture by the way sorry

got caught up in emotion!
Reply

... i missed the christmas special!!!!!

ive broken my tradition!
Reply
He he! Cool one!

Reply

Cute and charming. Merry Christmas to you too.
Reply

Reply