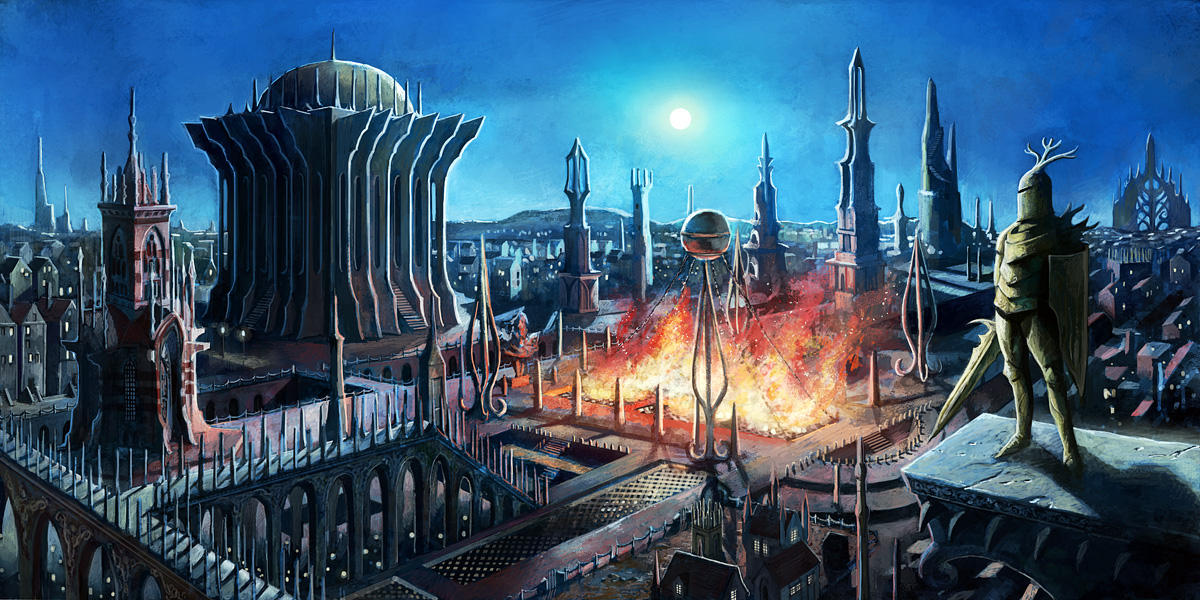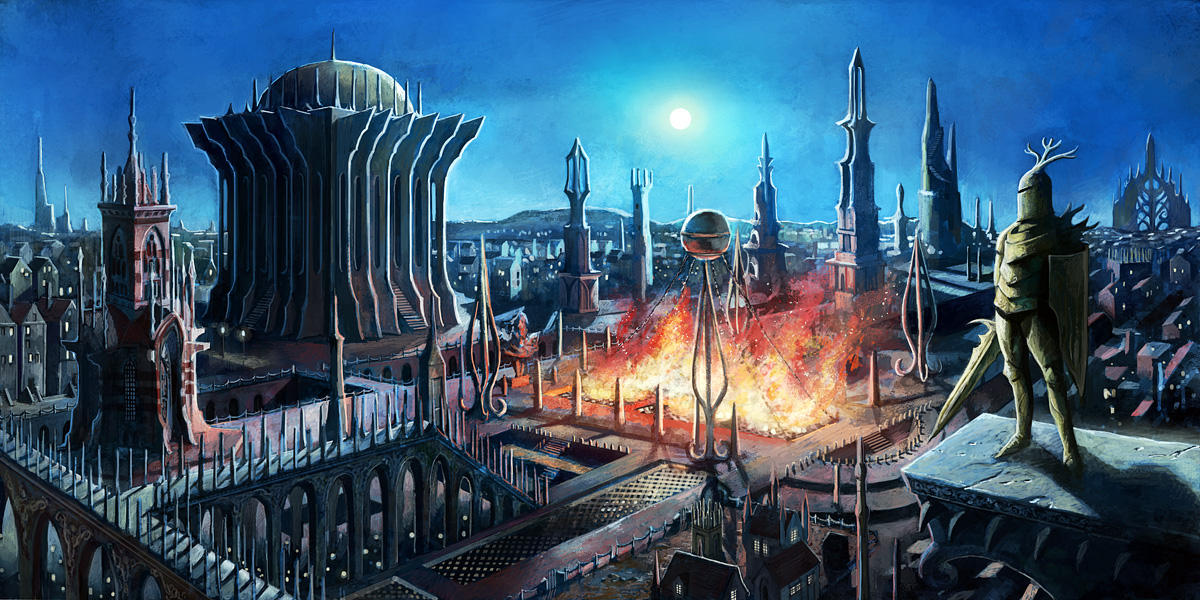 Watch
this is a city of darkness.

worked for my personal porfolio.

Hope you enjoy the painting.

This looks like the capitol of an empire built upon the suffering of others. Great job!
Reply

The atmosphere here is astonishing. All those spikes and narrow bridges truly make one feel uneasy.
Reply

Oh, fire pits rather than a city fire -- it still looks amazing.
Reply

Lots of great detail and plenty of interesting things to look at...nice work!
Reply

I wish I knew how you manage these amazing drawings with full blown cities with amazing architecture.. You're so creative!
Reply

Brilliant, great lighting

Reply

Oh man ...

Reply