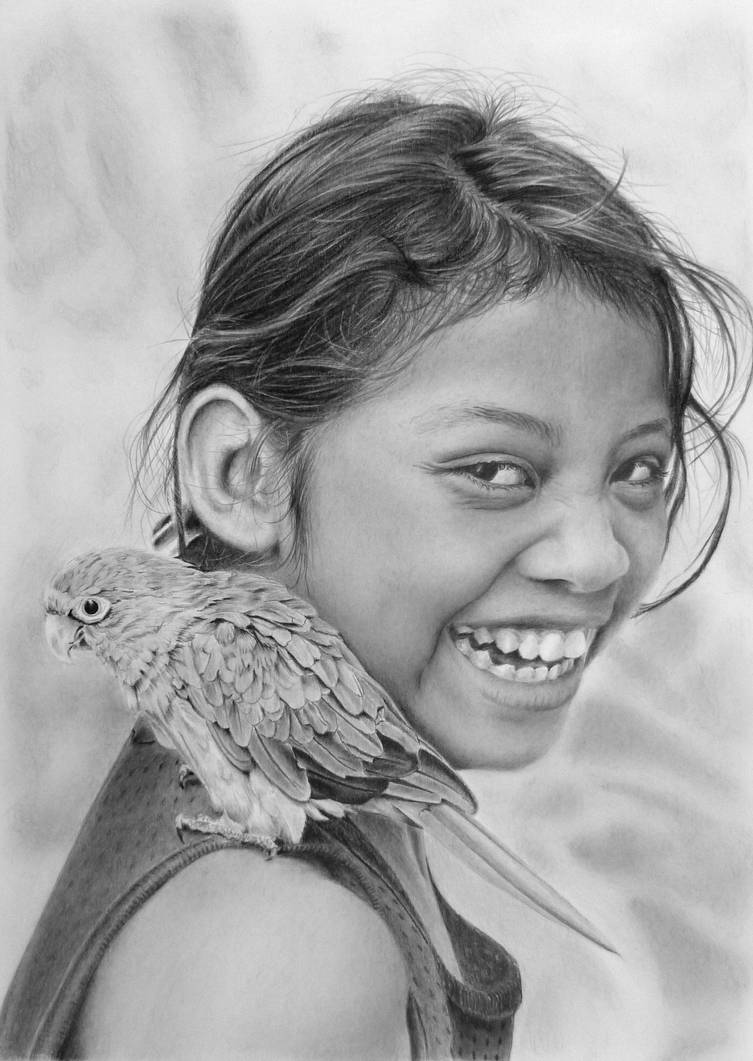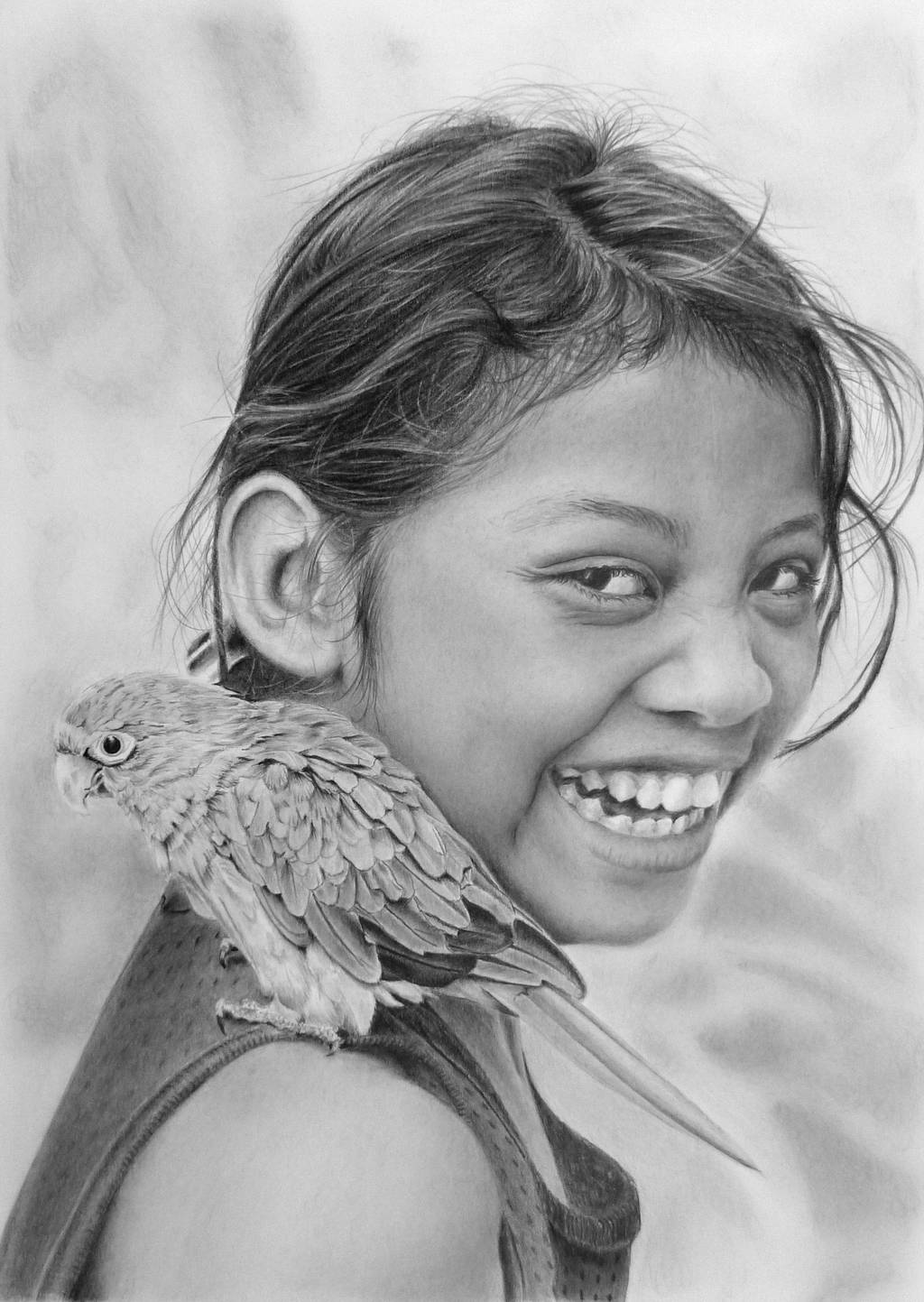 Graphite pencil portrait of a
Nicaraguan girl with a parrot on her shoulder on A4, Daler Rowney Airbrush Bristol board.

Pencils: Various Mars Lumograph (6H to 8B), Faber Castell 9000 (6B to 8B), mechanical pencils 0.3mm/2B, 0.5mm/4B, 0.7mm/HB.
Blending: Blending stumps from Boldmere and Royal Langnickel, cotton buds and paper tissues.
Erasing: WH Smith kneadable eraser, Tombow Mono Zero Ultra-fine eraser, Faber Castell Perfection eraser pencil.
My sincere thanks go to
Lon&Queta
on Flickr for making their lovely photo, from which I made this drawing, available for derivative works via a
CC BY-NC-SA 2.0

licence
. The link to the photo is
Girl with a Parrot - Muchacha con Perico; Palacagüina, Madriz, Nicaragua
.
The photograph of this lovely girl, clearly greatly enjoying having a small parrot perched on her shoulder, is another lovely photo by
Lon&Queta
( I have previously drawn my
Pencil portrait of a smiling Vietnamese girl
from another of their photos). The background in the original photo was rather dark and 'busy', so I blurred and lightened this in my drawing so that the attention was focussed on the subject.
I chose to draw this picture, not only because of the lovely, happy girl, but because the parrot (all those feathers!) would present me with a serious challenge.
Here are some of my other drawings from photos from various photographers on Flickr