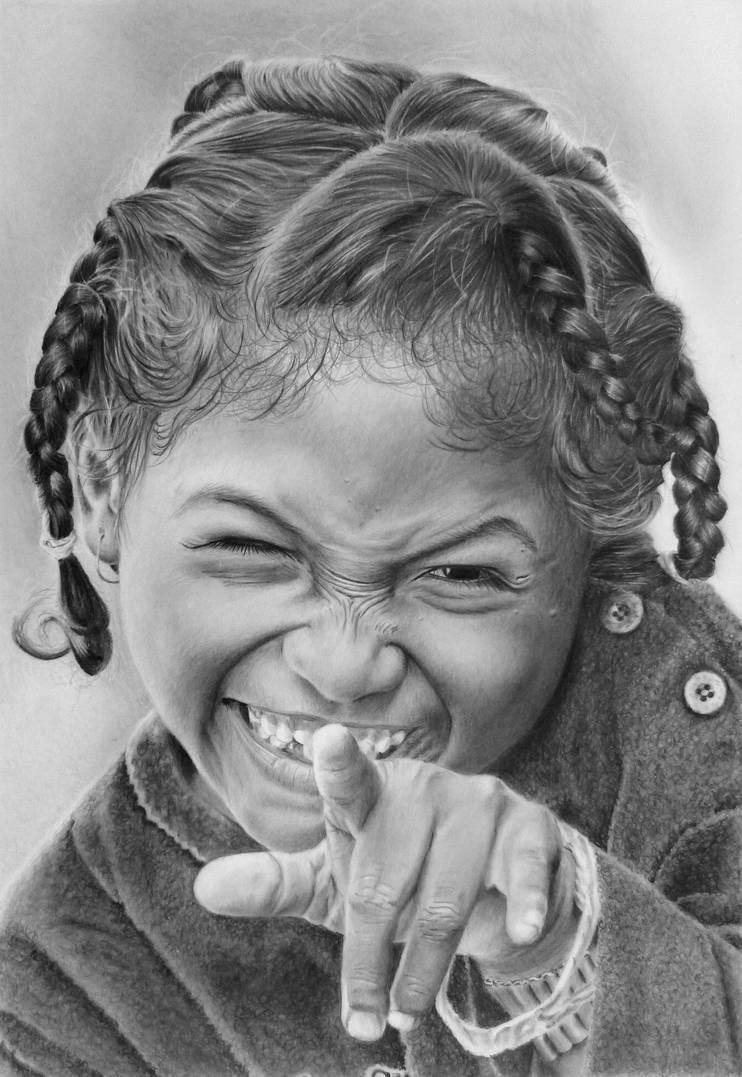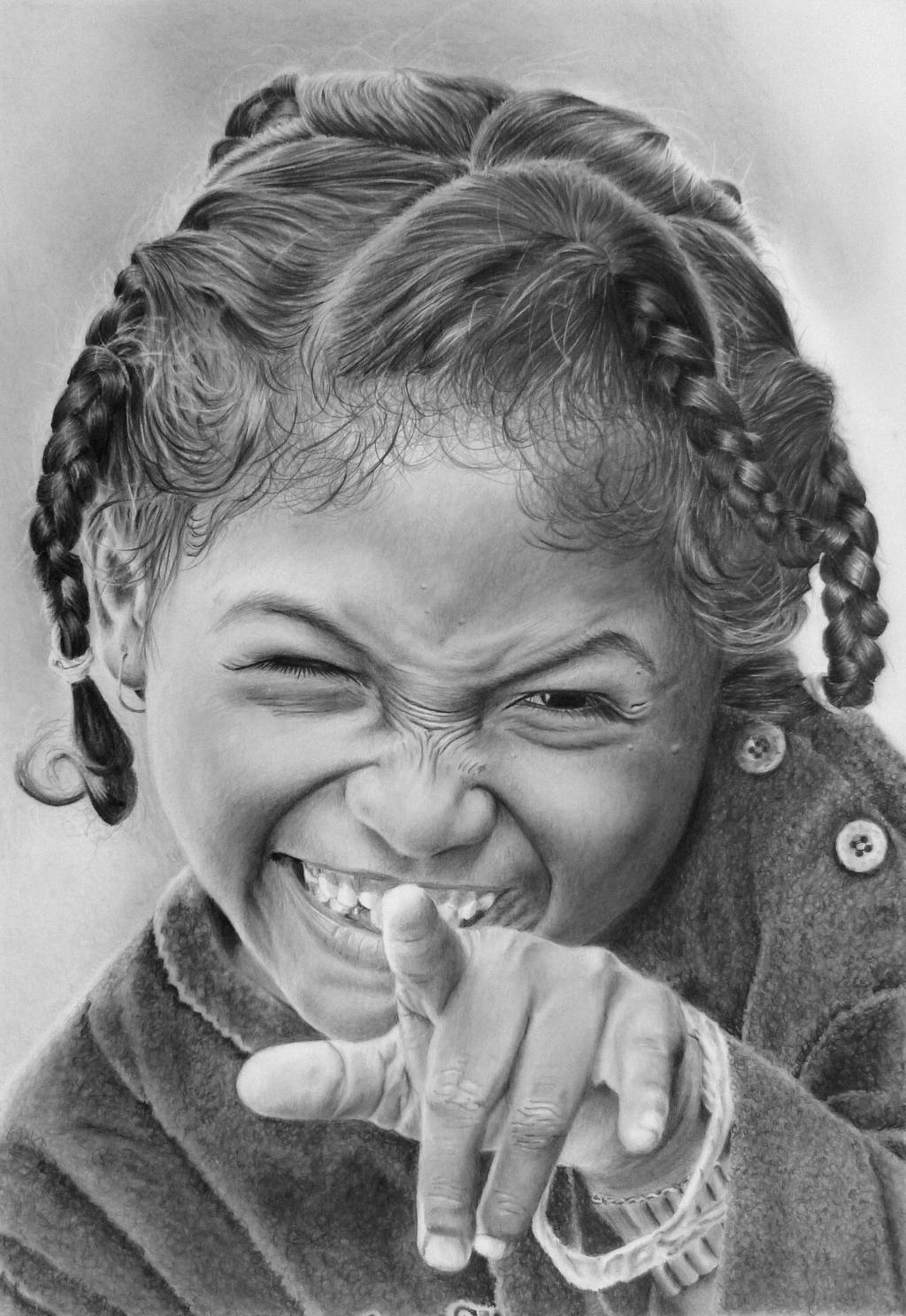 Graphite pencil portrait of a cheeky Madagascan girl on A4 Daler Rowney Airbrush Bristol board.

Pencils: Various Mars Lumograph (6H to 5B), Faber Castell 9000 (6B to 8B), mechanical pencils 0.3mm/2B, 0.5mm/4B with Pentel with Ain Stein leads.
Blending: Blending stump from Royal Langnickel, Daler Rowney 3/8 Dalon brush and Kleenex paper tissues.
Erasing: WH Smith kneadable eraser, Blu-Tack and Tombow Mono Zero Ultra-fine eraser.
Photo adjustment using GIMP: Removal of barrel distortion; Cropping to A4 ratio and removal of perspective distortion; Cropping unfinished edges of drawing; Adjustment of histogram.

I owe my thanks to Yves Picq , the photographer, who has made his photo Madagascar_0577a available for derivative works, licensed under CC BY-SA 3.0 via Wikimedia Commons.
I had intended, after my previous drawing which was the most complex that I had attempted so far, to draw from an 'easy' reference for a bit of a rest, but realised that this would not satisfy me. So I chose to draw this instead.
I have uploaded a 'drawing process' for this
.
This is the third drawing that I have made from a photo by Yves Picq. All three references were from Wikipedia.
My other Yves Picq drawings
and
Other recent drawings