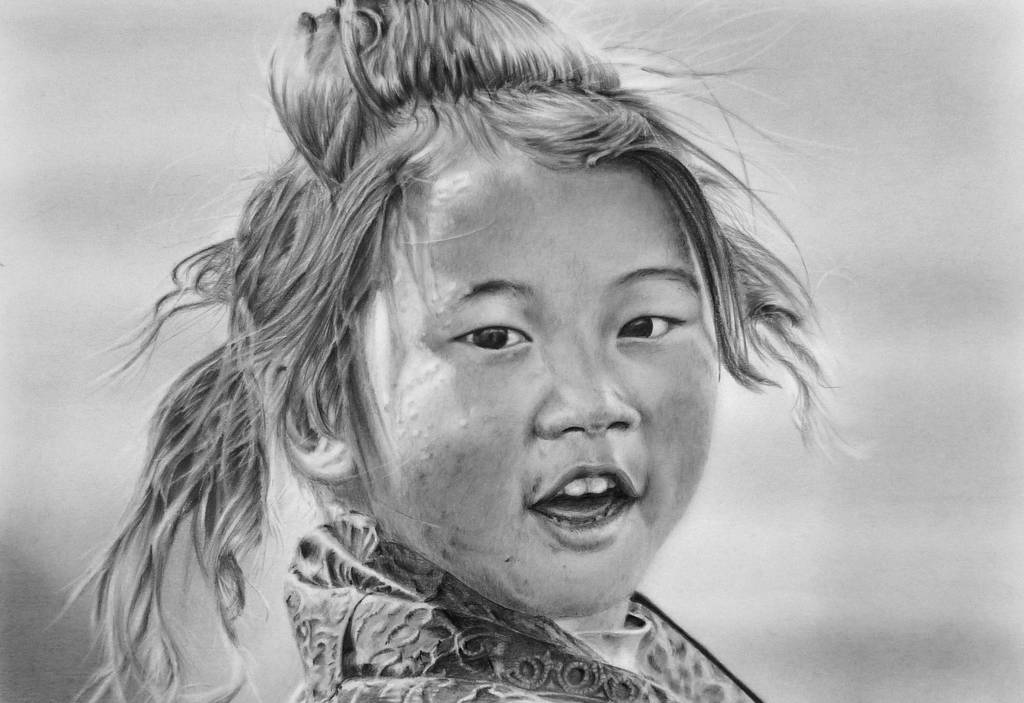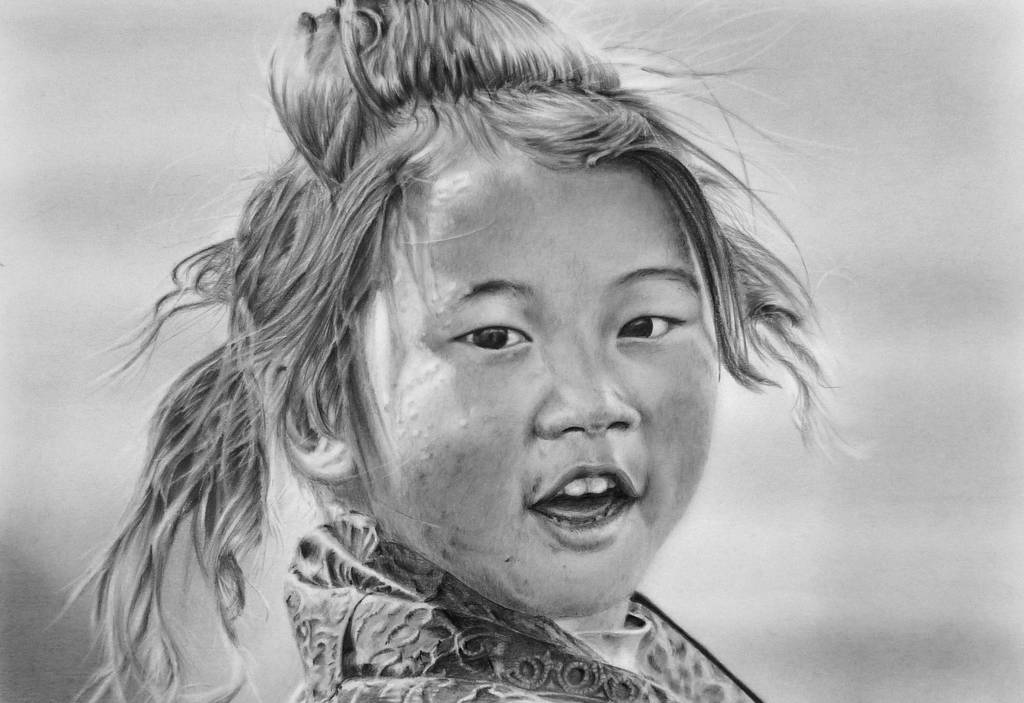 Graphite pencil drawing of a Tibetan girl on A4 Winsor & Newton Extra Smooth Bristol board.
Pencils: Various Mars Lumograph (4H to 8B), Faber Castell 9000 (6B to 8B), mechanical pencils 0.3mm/2B, 0.5mm/4B.
Blending: Blending stump from Royal Langnickel, cotton buds and paper tissues.
Erasing: WH Smith kneadable eraser, Jakar battery eraser, Tombow Mono Zero Ultra-fine eraser.
My sincere thanks go to
Andrea Volpini (CyberAndy)
on Flickr for making his lovely photo, from which I made this drawing, available for derivative works via a
CC BY-NC-SA 2.0

licence
. The link to his photo is
Tashi dele!
.
I chose to make this drawing because I loved the obvious expression of enjoyment on the girl's face. Judging from the tags on this photo in Flickr, she is riding a yak (all you can see in the original photo, from which I drew just the portrait detail, is that she is riding a coarsely-haired animal). By the time I had cropped the photo for the portrait, it was only 850 x 600 pixels, so the level of detail was not very high.
I am not fully happy with this drawing. I started off very enthusiastically and initially made good progress, but towards the end I found it a bit of a struggle to get it finished.
Edit 14 September 2014: I have uploaded a slightly better photo of my drawing.
Edit 26 September 2014: Uploaded an even better resolution photo of my drawing.
Some more of my 'ethnic' drawings