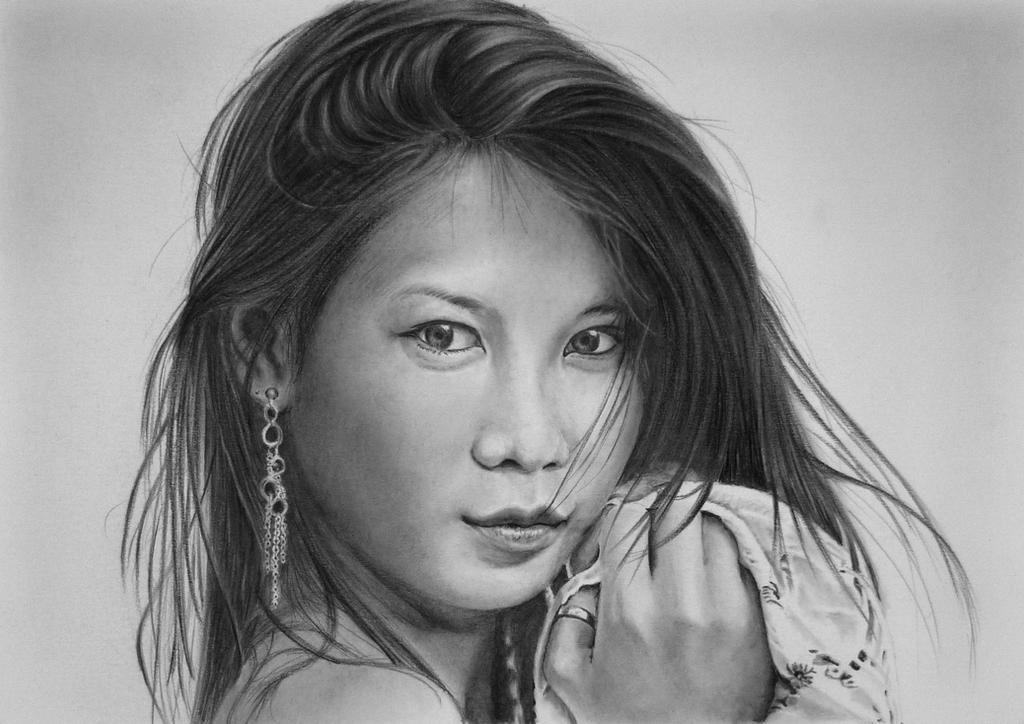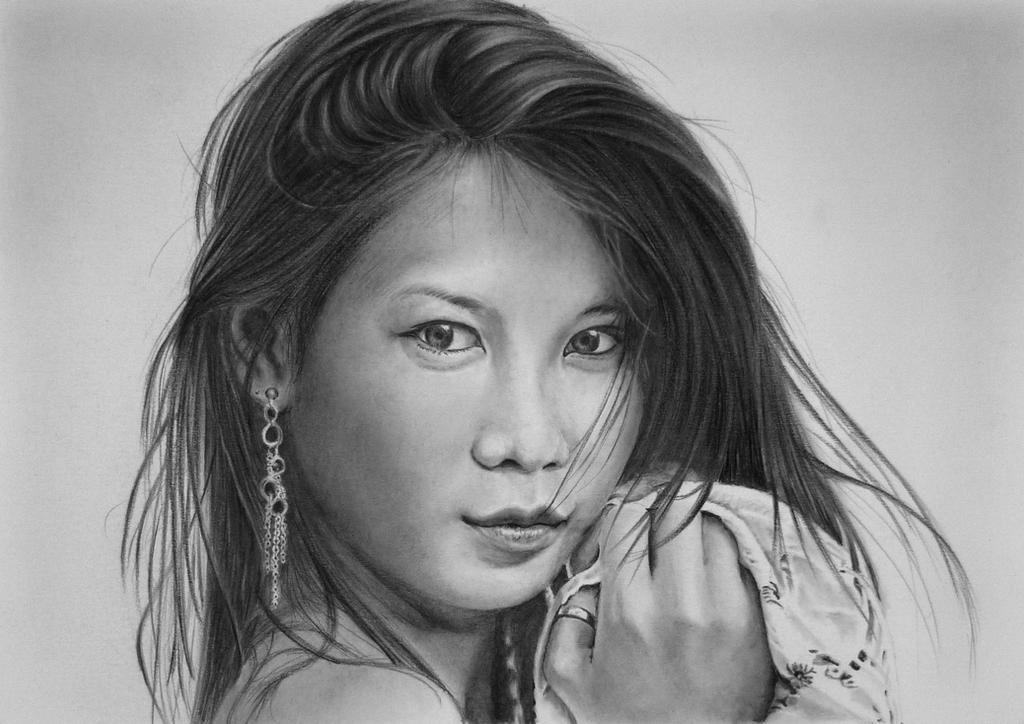 Watch
Graphite pencil portrait of Young on A4 Winsor & Newton Extra Smooth Bristol board.
Pencils: Various 'Masters' pencils (from WH Smith), Mars Lumograph (6B to 8B), mechanical pencil 0.5mm/4B.
Blending: Small blending stump from Boldmere and paper tissues.
Erasing: WH Smith kneadable eraser, Jakar battery eraser, Faber Castell Perfection eraser pencil.
Young is a 19 year old Vietnanese girl who lives in Cambodia, who was photographed by Ben Heys (
sifu
on dA) whom I have to thank for making his beautiful photo,
Young, glamour
, available for use as a reference for this drawing on dA.
Edited 29 September 2014: Photo replaced with a better one having slightly improved definition.