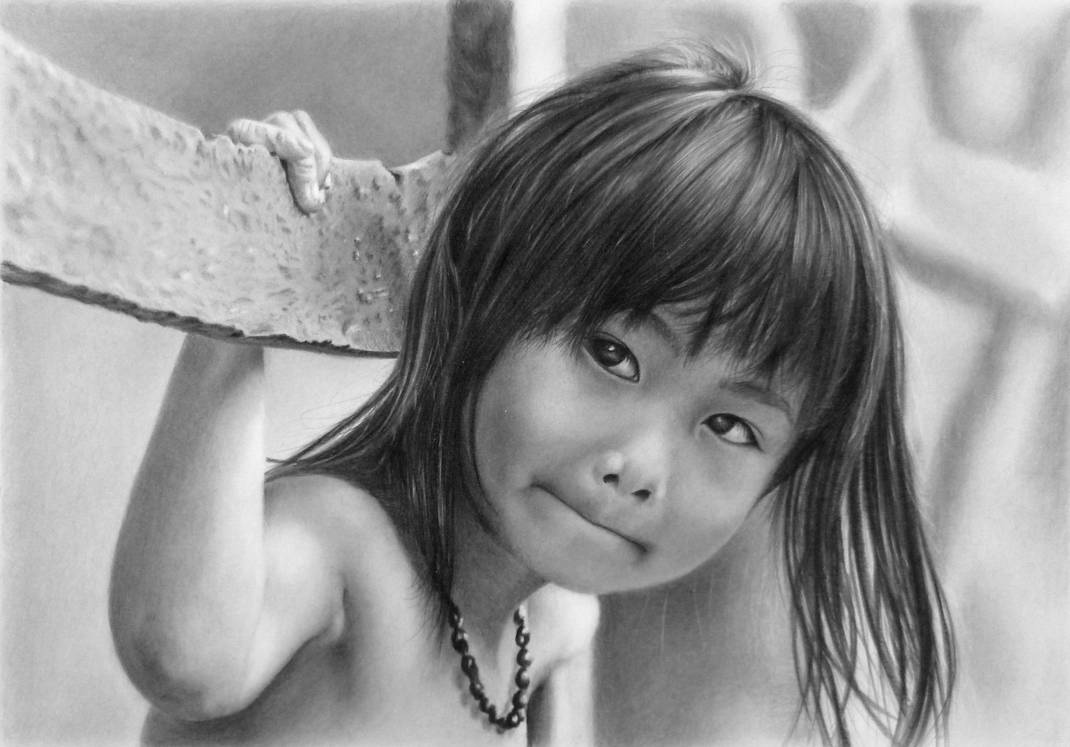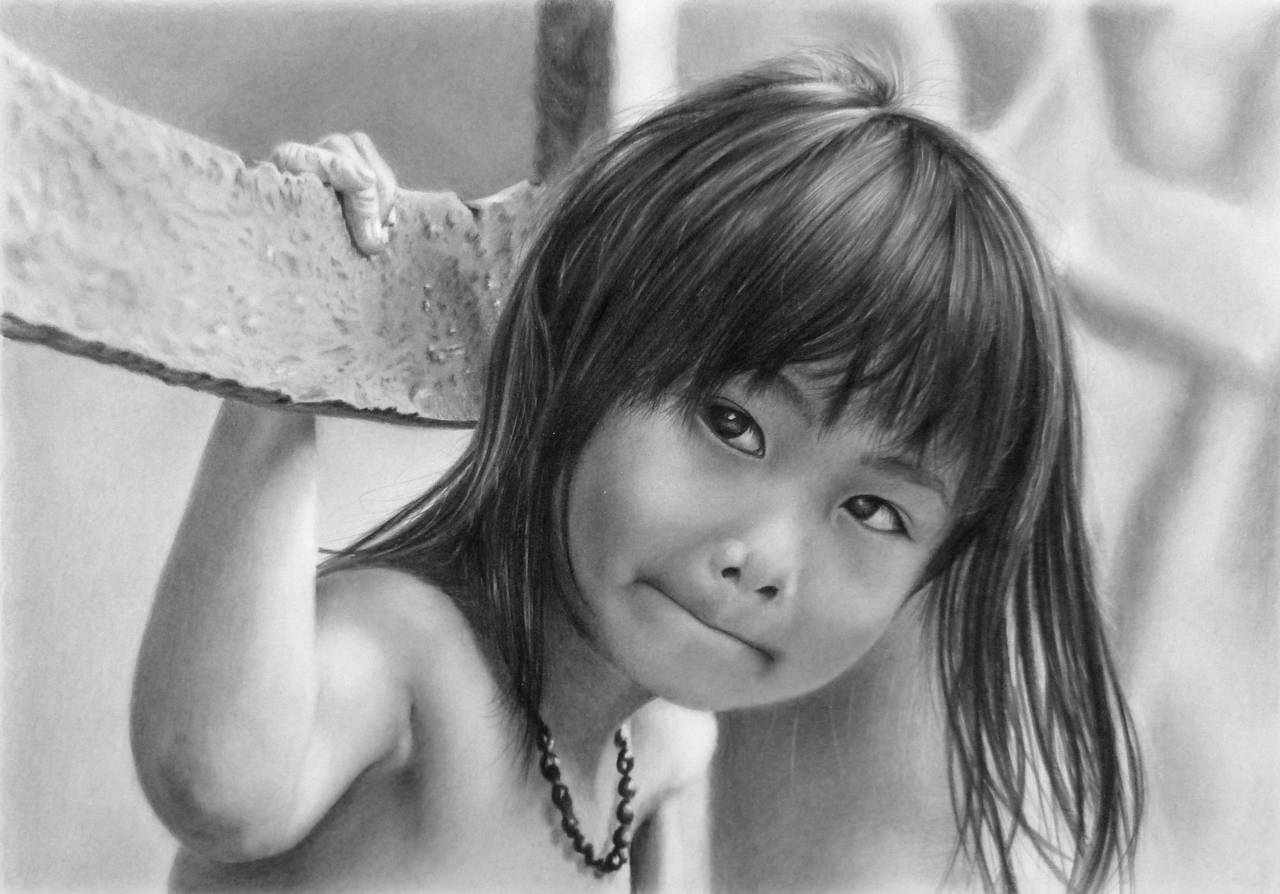 Watch
Graphite pencil portrait of Nhu with a fence A4, Daler Rowney Airbrush Bristol board.

Pencils: Mars Lumograph (3H to 8B), Faber Castell 9000 (6B and 8B), mechanical pencils 0.2mm/2B, 0.3mm/2B, 0.5mm/4B and 0.7mm/HB with Ain Stein leads.
Blending: Blending stump from Royal Langnickel, cotton buds and paper tissues.
Erasing: WH Smith kneadable eraser, Blu-Tack, Tombow Mono Zero Ultra-fine eraser, Jakar battery electric eraser.
Photo adjustment using GIMP: Removal of barrel distortion; Cropping to A4 ratio and removal of perspective distortion; Cropping unfinished edges of drawing; Adjustment of histogram.

My sincere thanks go to Réhahn Photography for permission to use his photo of Nhu as reference for this drawing. His photo is Copyright Réhahn Photography.

Nhu is 4 years old and is from the Cơ Tu ethnic group in Vietnam and this is my second drawing of her.

The drawing process for this may be seen here:
.

Here are my other drawings from photos from Réhahn Photography
and
.