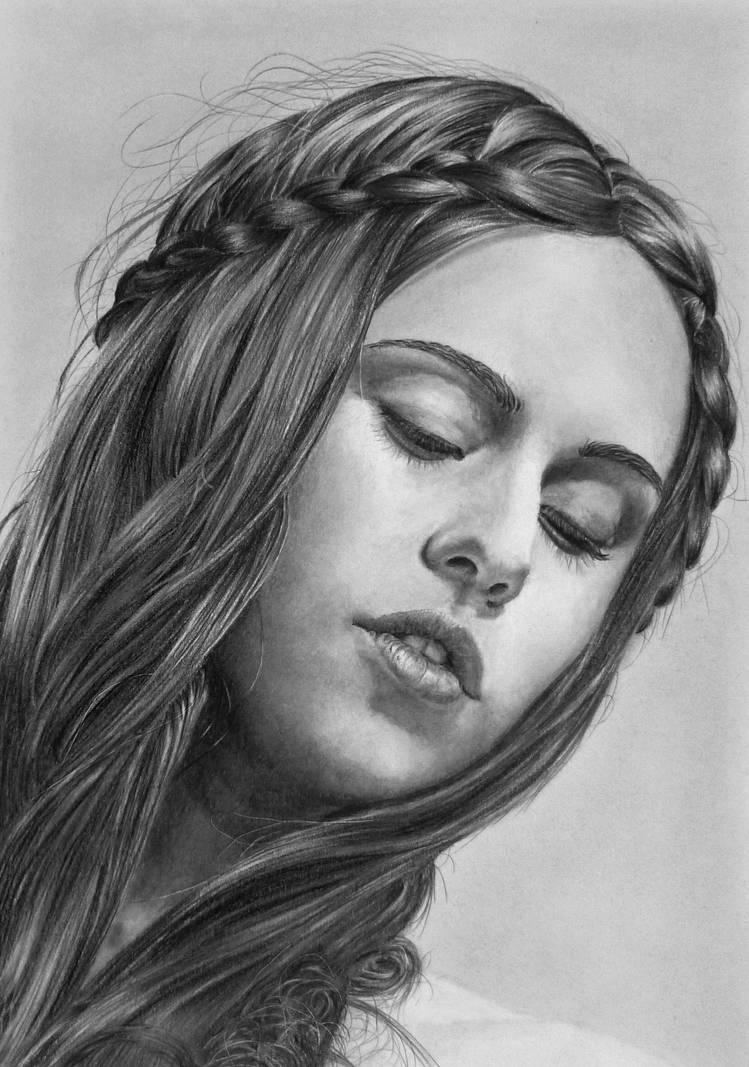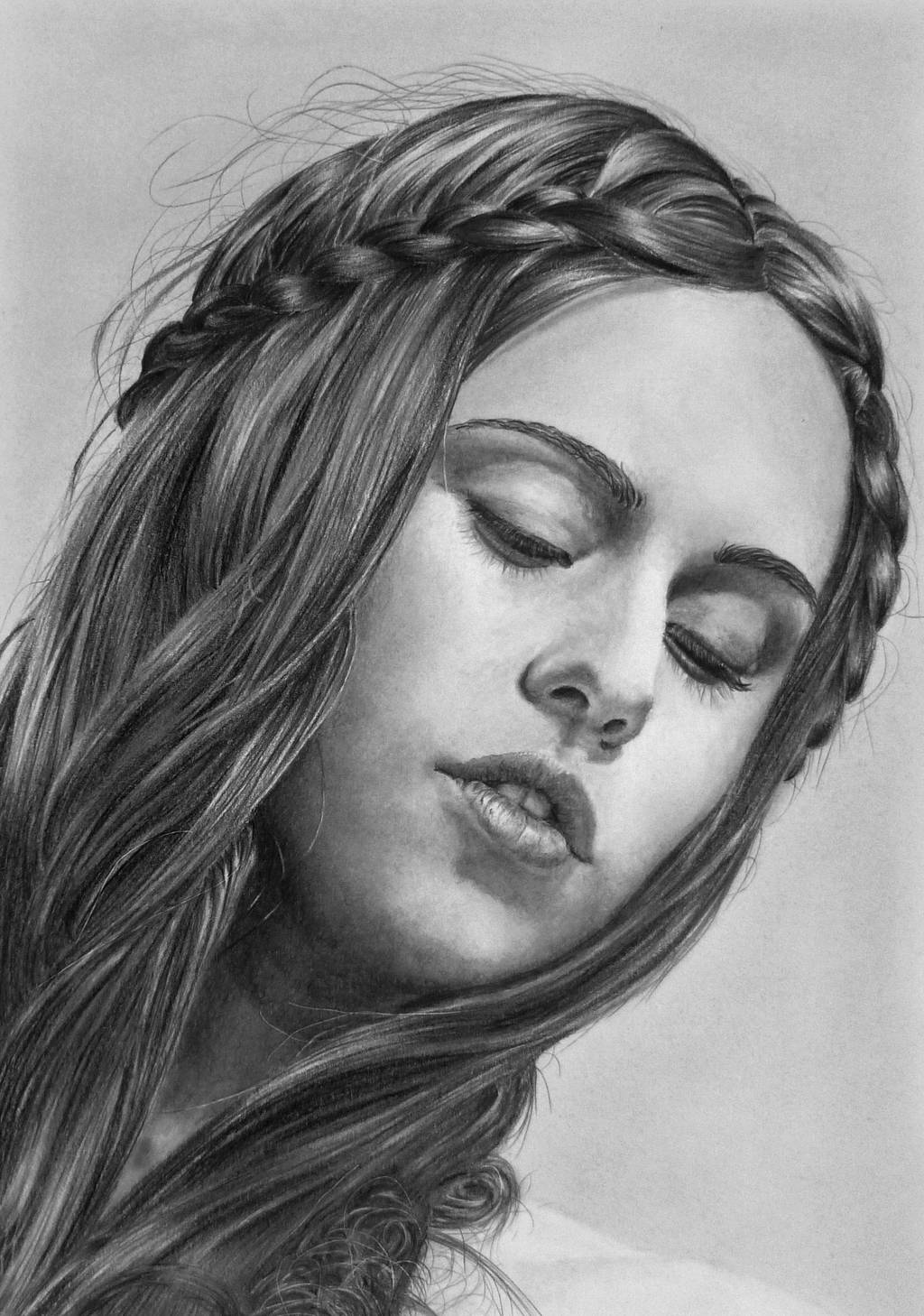 Watch
Graphite pencil portrait of Jessica on A4 Daler Rowney Airbrush Bristol board.
Pencils: Various 'Masters' pencils (from WH Smith), Koh-i-noor Progresso woodless HB to 8B, various Mars Lumograph (6H to 8B), mechanical pencils 0.5mm/4B and 0.3mm/2B.
Indentation: A 'dead' ballpoint pen.
Blending: Royal & Langnickel blending stumps, cotton buds and paper tissues.
Erasing: WH Smith kneadable eraser, Jakar battery eraser, Faber Castell Perfection eraser pencil.
My thanks go to
faestock
for making this wonderful stock available for use.
Edited 1 October 2014: Photo changed for a better one having improved definition.