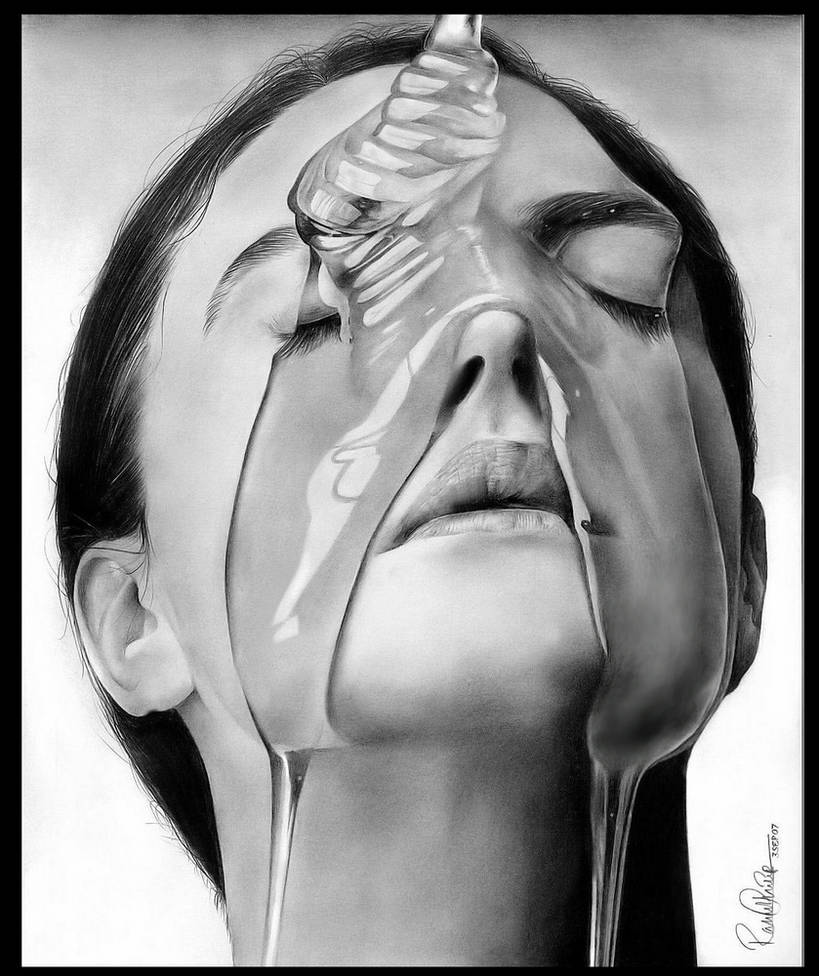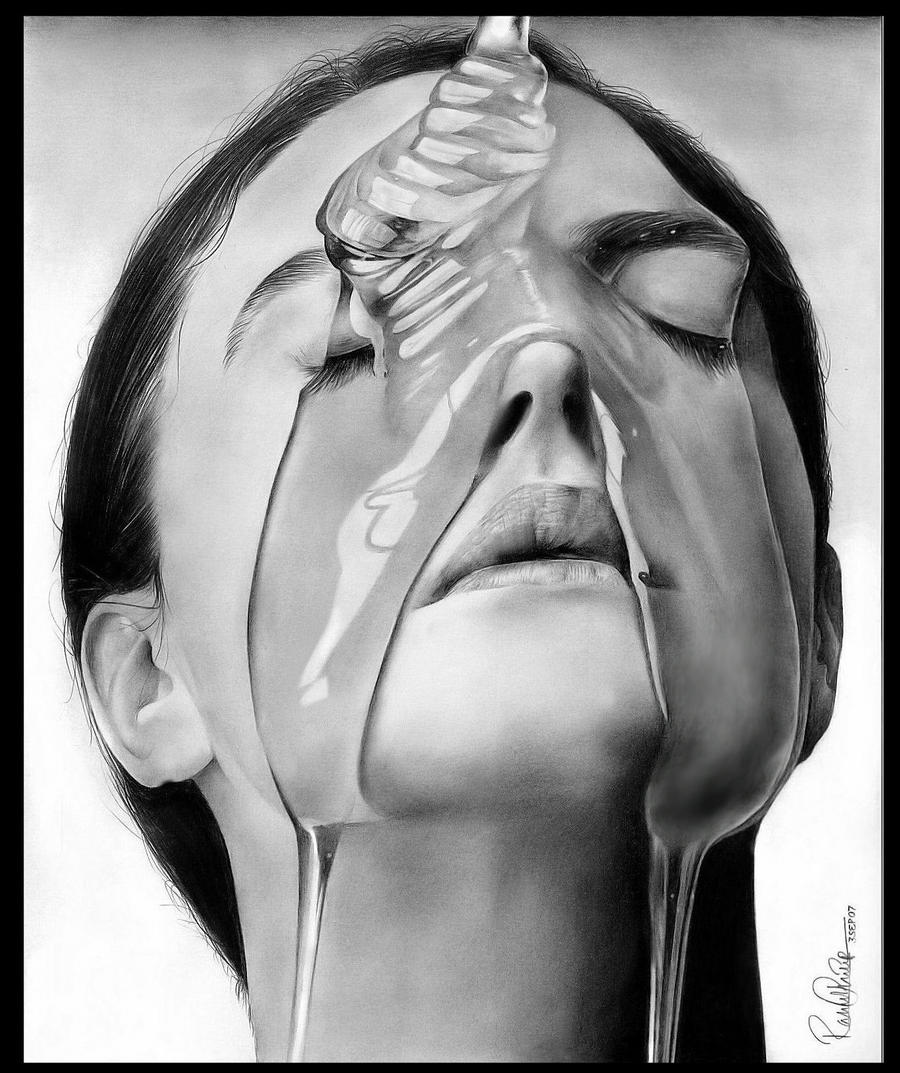 My new artwork... Wanted to name it "Viscous Folds" coz of the thickness of the liquid on her face. But "Honey" sounds simple and familiar..
Model : Monica Bellucci
took me 9 hours.. on 280gsm ivory sheet.. cretacolor and camlin pencils... done mainly using 2b mechanical [0.5mm]. also used a blending stick for the 1st time [since it was not available in my city!]... would that suck!
Thanks for all the favorites and the watches..! i really appreciate it..
Here is a version of this portrait with the reference used :
[link]
There will be another sketch in this series.. featuring the same absolutely gorgeous Monica. Expect more smoother artwork from now since iv used blending material for the 1st time in this one... since such stuffs r not available in shops where i live!! i have to get them by searching major cities far away from my place..!!
so iv just ordered some quality material from a website.. which will reach my house in october!! i can hardly wait!
Thanks a mil for the DD!
And for all those who have commented and added this art as favorite, i thank u with my heart....... there r so many comments, so i wont be able to address each and every one of them.... but i really appreciate that...

Plz keep a lookout for my upcoming works...
Daily Deviation
Given 2007-09-15