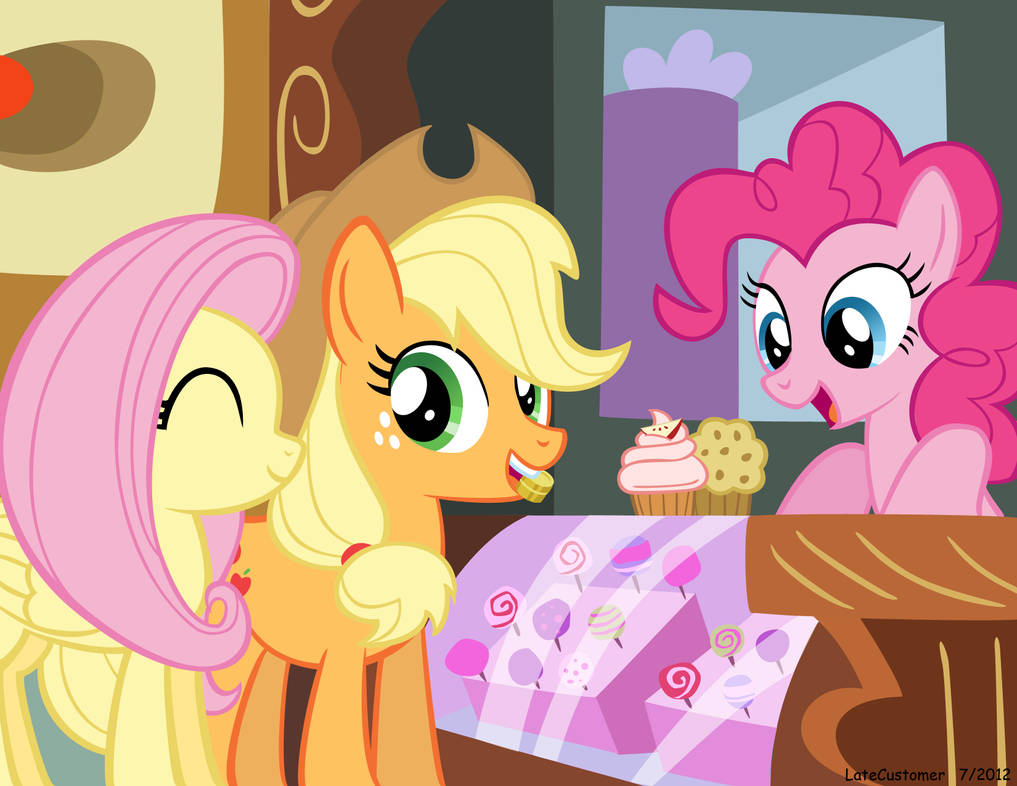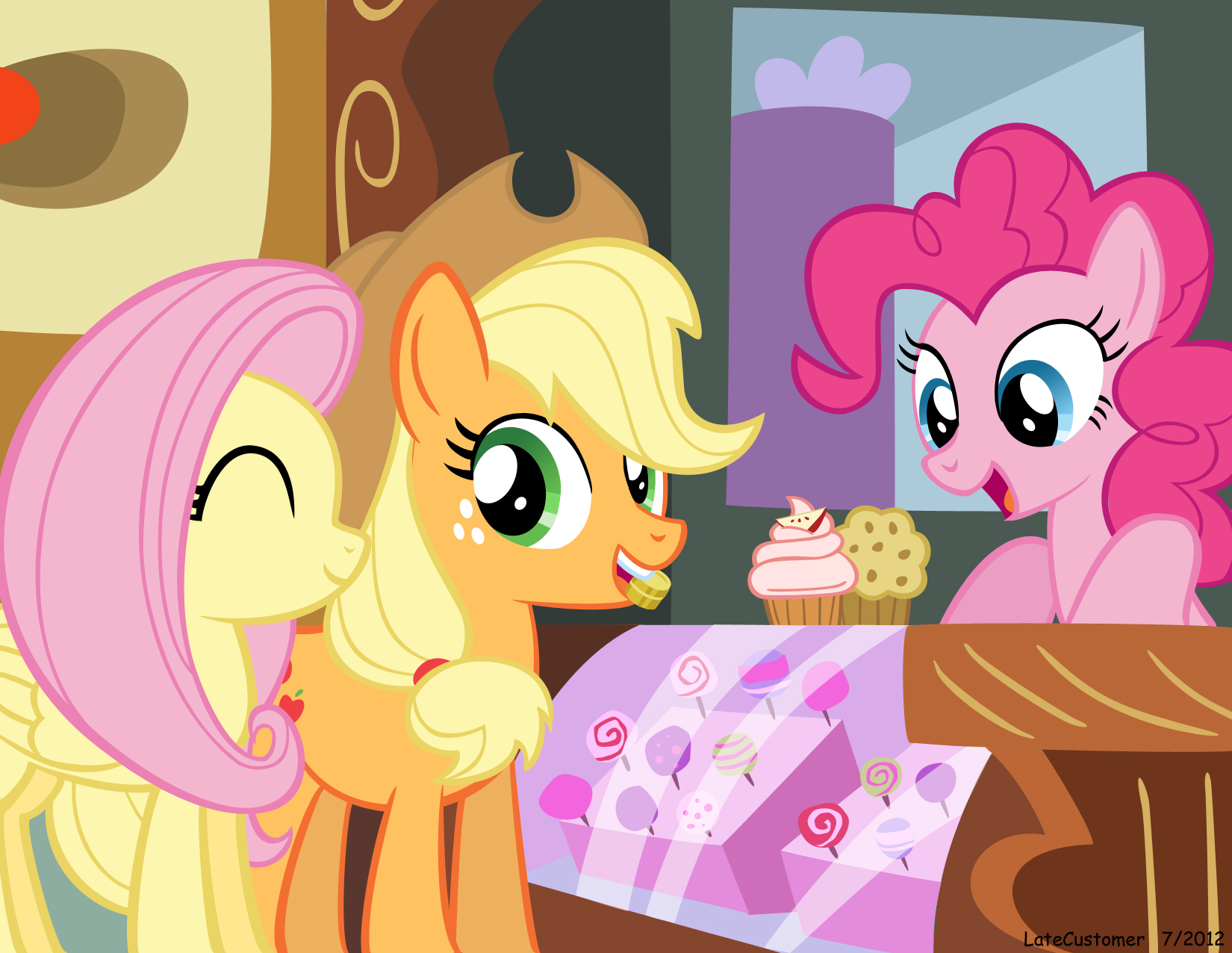 Watch
Fluttershy and Applejack buying treats from Pinkie at Sugarcube Corner.
This is my first attempt at vectors. Although there's a few kinks here and there (must... ignore... ), I'm pleased with the overall result. My hat goes off to all MLP artists who make vector drawing look easy, it's a lot of painstaking work.
This started out as a
sketch
which I totally intended to hand ink and color like my other
Pony drawings
, but when I was looking at the sketch, I felt a sudden urge to make this pic visually look as close to the show as possible. I just had to attempt to use vectors.
After a few false starts and falling flat on my face, I came across
OrangeL89
's tutorials. My thanks to him as his vids pointed me in the right direction. I also wish to thank
KefkaFloyd
as I used his MLP color pallete guides.
P.S. I originally had Fluttershy with her eye open, but I felt that having her eye closed made her look happier to have AJ treating her to a cupcake. I think that was the right call.
EDIT: I noticed the color of one of AJ's legs didn't match her body's color. Fixed it. Also fixed a minor error in Pinkie's body.
Here's the sketch of this image:
fav.me/d57fhhv