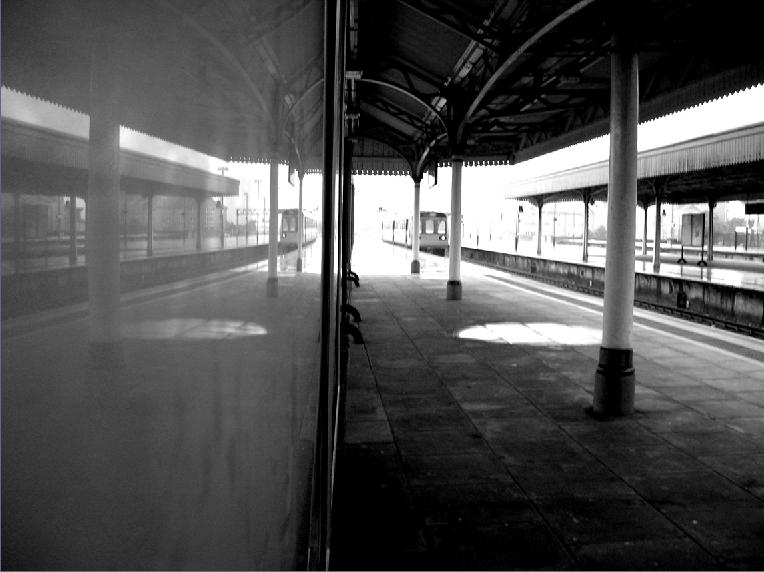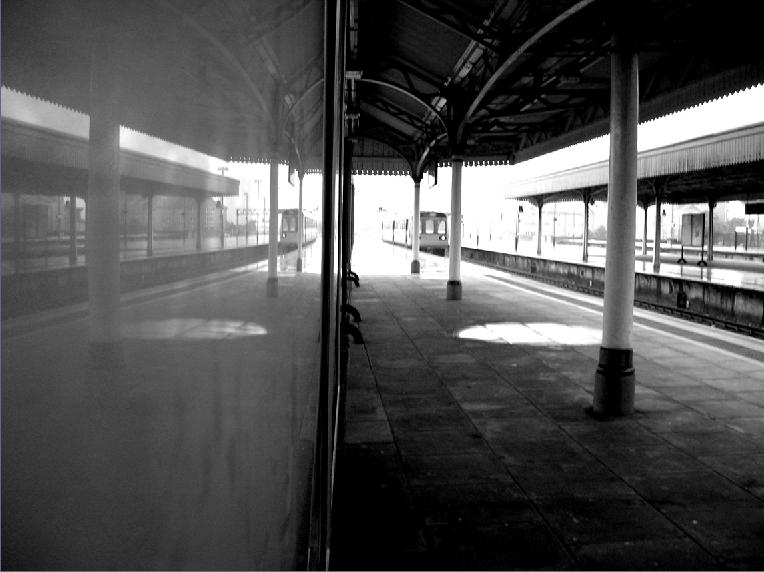 The train is now approaching the platform.

Bloody hell, I've bad memories of Cardiff railway station. And the way you used BW to show all the run down/ out of date aspects of the platforms is pretty cool. Mentioning those welsh announcements reminds of the place more and that works back into the picture. Nice.
Reply

Why thankyou very much!
It is a pretty dank place, I guess that's what this picture shows the most.

Reply

Yeah, used to hang around the city centre, park, Roath and Cathays. The last two were the worst. Row after row of desolate terraces and the Sun never fucking shined for more than a minute!
Reply

cool

Reply

Very nice!! I like the reflection on the left side of the wall. The horizon-line needs some adjusting IMO but still overall a great photo.
Reply

Yeah, it was a spontaneous shot so I didn't have time to think about things like that. Thankyou for the advice though.


Reply

No probalem, most shots are spontaneous IMO. Hard to get things exactly right the first time or at all when you dont have the experience of a pro. Thats why Photoshop is awesome!!!
Reply

Reply