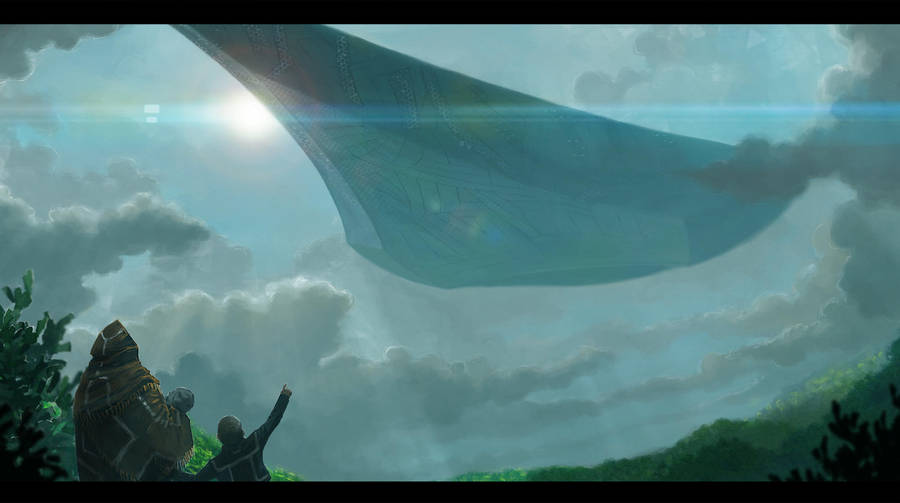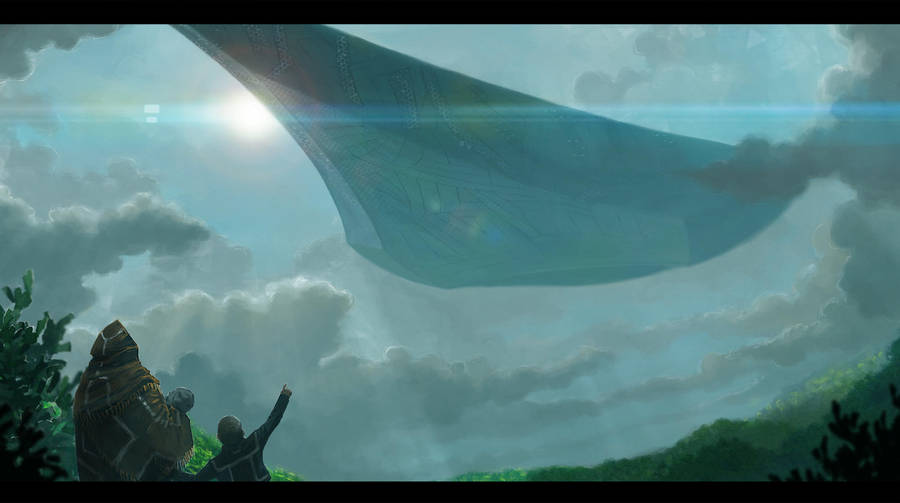 Watch
This gave me nightmares.

It's been sitting in my computer for...3 months,I think?
Every time I tried to finish it,some shit pops out and kicks me back,to the beginning!Photoshop freezes,power goes of(and I didn't save),the computer just shuts down!And all of this when I start working on this here!I actually turned into a Hulk the last time PS crashed and I didn't save.

But,enough about that-it's finished now,and even if still needs some work on it,I just can't find the motivation to do it.

So it stays as it is,like it or not.

This scene represents the arrival of the Enai's-their "first" contact with the Ares.After seeing that they don't represent any threat to them,they decided to help them.The Ares lived in awful conditions,and the Enai's helped them rebuild themselves.For this,the Ares chose to believe that the Enai's are gods- more specifically,that they were sent by the God-Daimon Noma,who is actually their emperor.
The inspiration for the ship came from Star Wars-the Super Star Destroyer Executor.Also,the scene came to my mind while I was listening to Hans Zimmer's Mermaids
[link]

This music would be perfect for this scene-just imagine;
A boy,looking up in the sky,see's something odd,and calls for his mother.He pools her to the cliff,and after staring into the clouds,sees something moving above them.He raises his finger and (music at 4:24) a huge ship rips the sky,descending slowly towards them,as they watch in awe.
Ok,enough with this-hope you like it,and I'd also like to thank

for his advice's and critics.