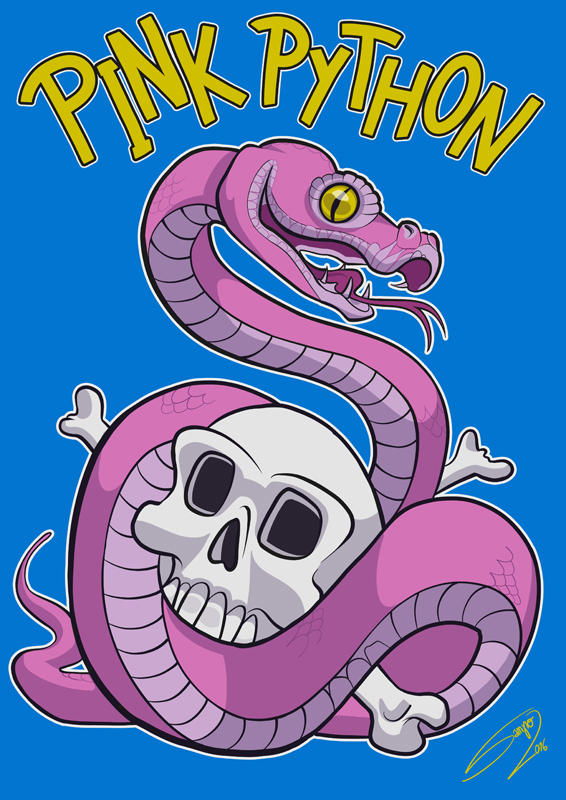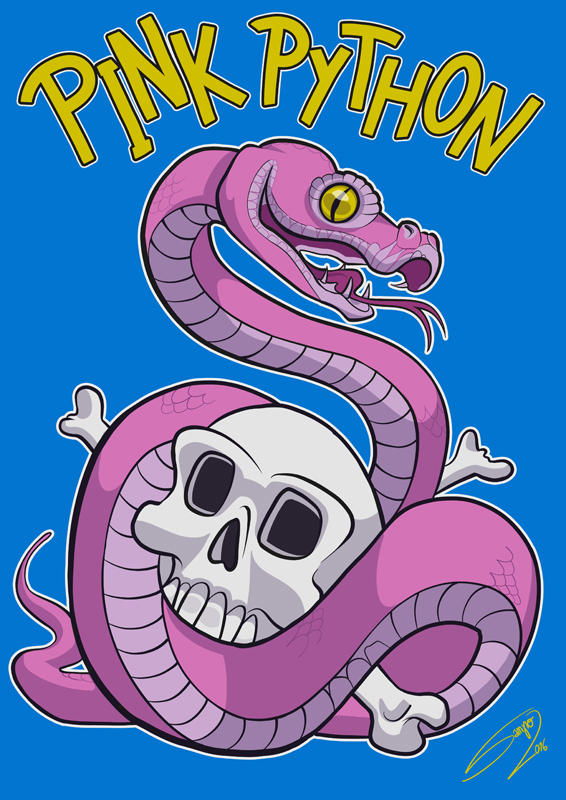 Watch
Crazy Flashy Pink Python T-shirt design with a new school tattoo kind of vibe. This was really fun to draw! (I know some artists hate pink and blue combined, but hey, as an 80s kid I can't help liking crazy colors sometimes.)
All you street cobras can get this Flashy and zany T-shirt here:


Clean lines!

Is this work done with vectors?
Reply

Thanks man! No it's raster, I use paint tool SAI so there's some smoothing like in photoshop (or pretty much any digital painting program nowadays), but the inking is still by far the most time consuming and hard part of my finished drawings, this one easily took hours to ink, but I really like the "traditional cartoon"-style so I keep on inking.
Reply

Reply

I wasn't born in 80's but I've seen old pics of family... There was always someone wearing that color combination!
Reply