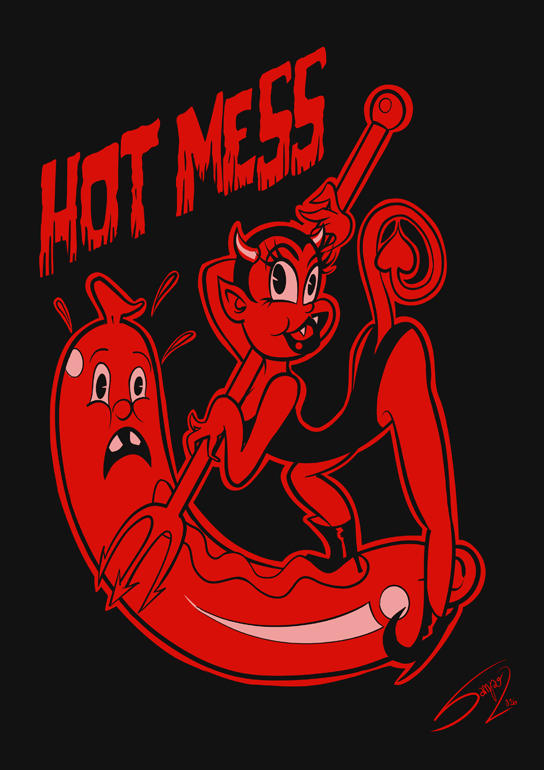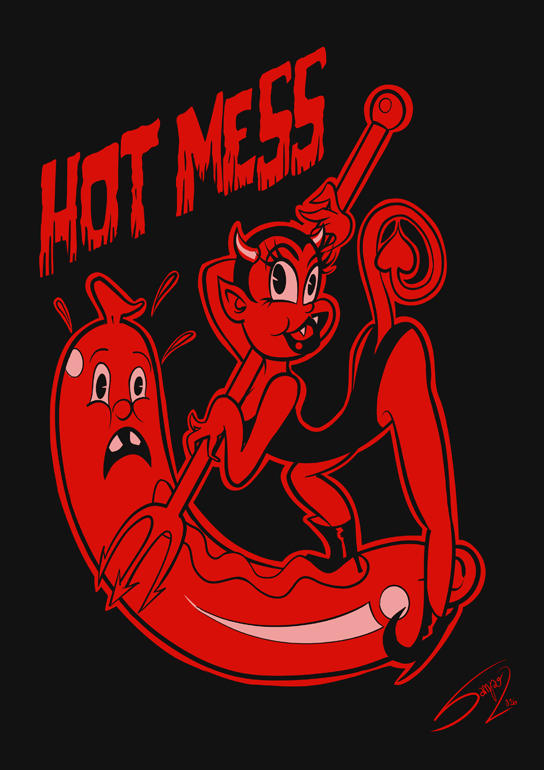 Watch

Love the design and silliness. And I agree that cartoons from 30s and 40s were the most creative.
Reply

It's kind of strange: The look of that she-devil remembers me of a Betty Boop character which had a frightening glare.
Reply

Haha, well, the reason might be that I've been watching some betty boop cartoons lately from the early 30's to learn about the rubber hose cartoon style and they can be a bit psychedelic to say the least. I drew this from my head but I've obviously been influenced by the cartoons.

I just wanted that classic constructed rubber hose cartoon look 'cause I think cartoons were drawn more funny then, and often more appealing too, if you compare to some modern cartoons.
Reply

Pretty sweet design! Love the cartoony style!

Reply