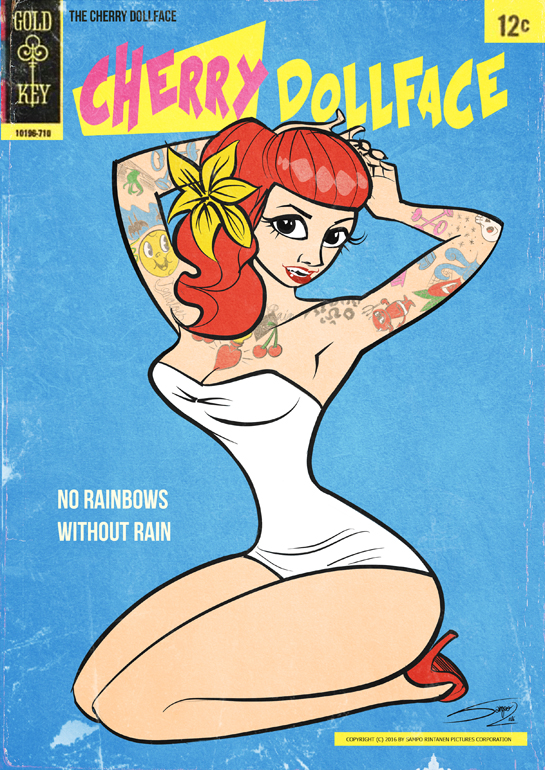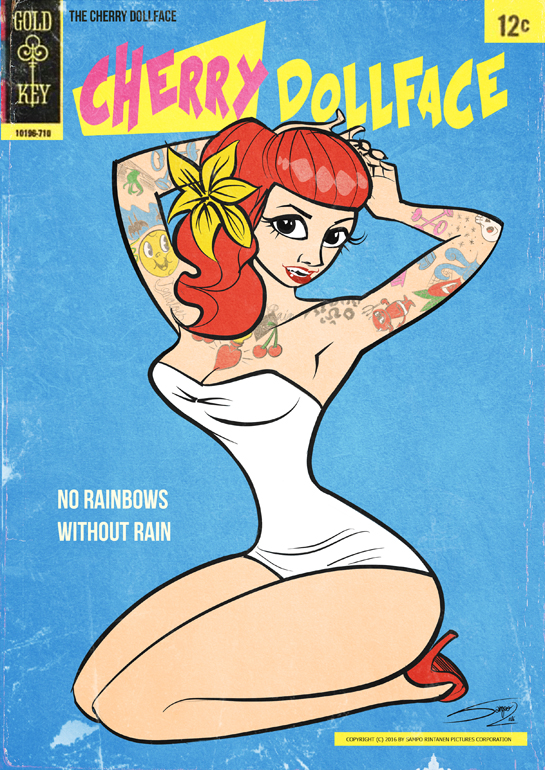 Watch

So much to like in this work. Just want to point out her red shoe, which has so great shape and is really spot on. What's you approach to digital inking? Do you sculpt your strokes by adding and erasing ink or do you just try to get the stroke right with one shot and redo if necessary?
Reply

Thanks man!

I'm happy the shoe works haha

I look at these for such a long time while drawing them that at some point I end up second guessing everything.
I ink with quite fast single strokes (and undo/redo if necessary) and usually I make the strokes quite long. I don't mind overshooting (cross lines) and erasing if I feel it's needed for the energy but I don't do much sculpting. I ink the whole thing and at that point I can see if there's some places that need a bit of touching up. Usually I do some erasing and re-do the worst lines.
Reply

Adorable pinup of an equally adorable model!
Reply

Well done. She looks lovely.
Reply