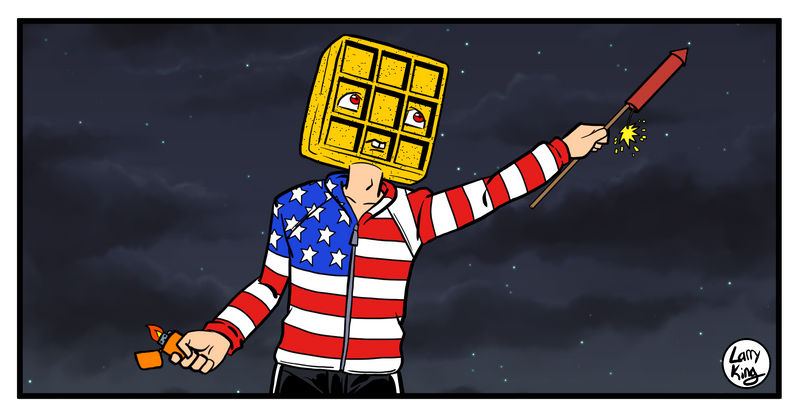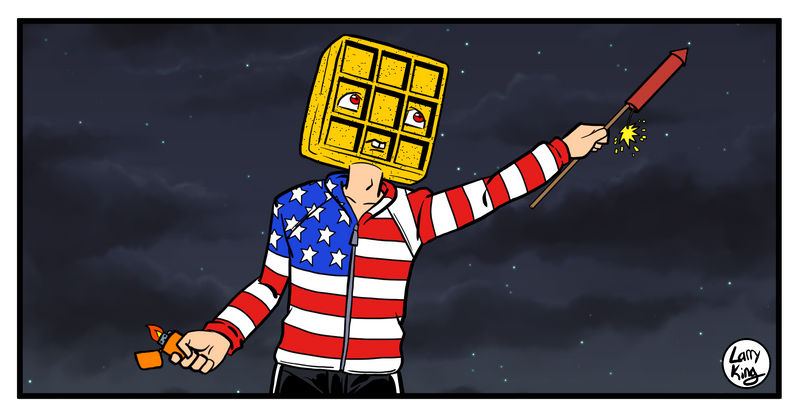 Lil' Waffle celebrating the 4th. Hope everyone had a great one(and those outside the US, I hope it was nice day too).

Created and art by Me.

4th of July is my hometown holiday, so it was a very good day

And this picture is all kind of awesome.
Reply

I hope you had a great 4th, Larry. Looks like Waffle is.

Reply

I love your colors, man! 😍
Reply

Thank you for saying so. I like flat colors, as they stand out far more than all the highlighted, and overly detailed colors that seem to be common these days.
Reply

I was actually just thinking that about someone else's work. It had all these colors with shading and highlights, but they overdid it and it came off looking kind of cheap. This looks really good. I very much prefer this style.
Reply

Thanks, I like this style because it's what comics had to do for the majority of the time they've existed, the simple coloring that makes them larger than life.
Reply