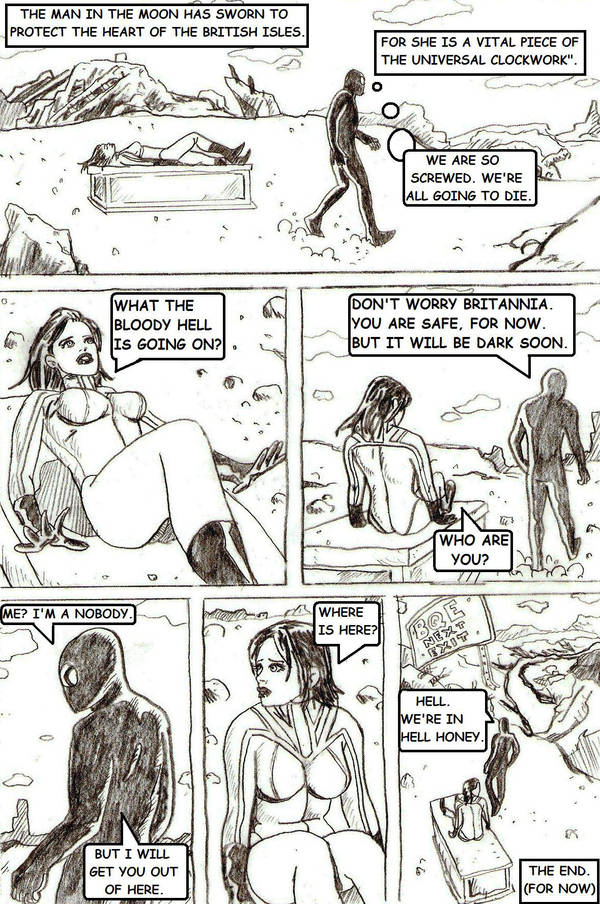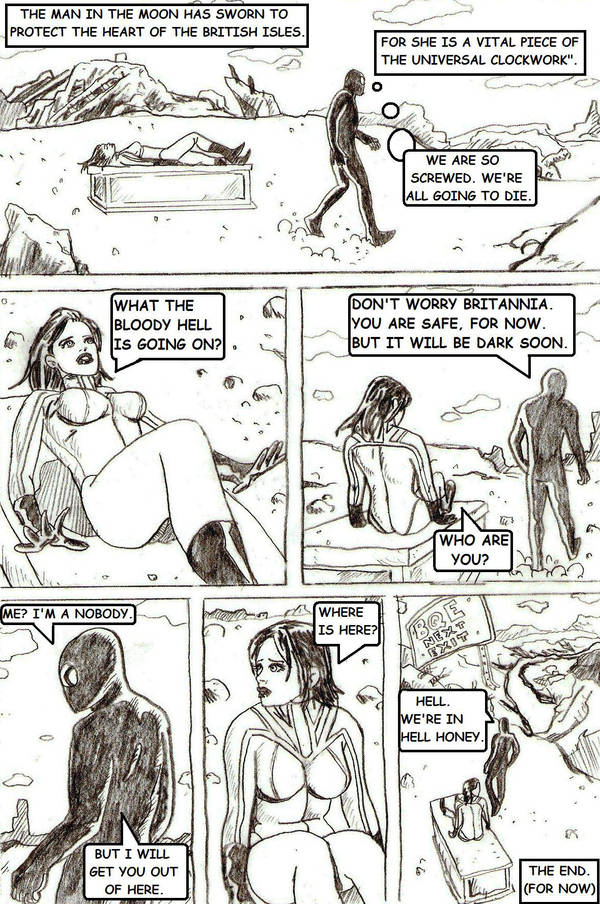 Watch
First in , what I hope to be a series of One page comic book stories. Hence the title.
This stars the man in black, who may be Comrade X
[link]
. Debuting here, in this one page story is Britannia, Heart of the British Isles. The idea of the character had been floating around in my head, and had popped up every no and then.
But thanks to *Wemsy
, who not only made me get off my arse and make her live, but also inspired her look.
Hope you all enjoy this experiment.
Thank you Emma.
*The sign in the last panel that reads "BQE Next Exit" is a referance to the Brooklyn-Queens Expressway(I-278) in New York. Just to give a hint that something strange is going on.

Gooddd *:*
I like the sequence and the perspective! -*__*-

Reply

This was the first attempt at telling a story I have no clue where it will end. I am glad you like.
Reply

I f'king love it!!! I always wanted to be a Barberella type character! Now i wan't to know what happens next to me/the character.

Reply