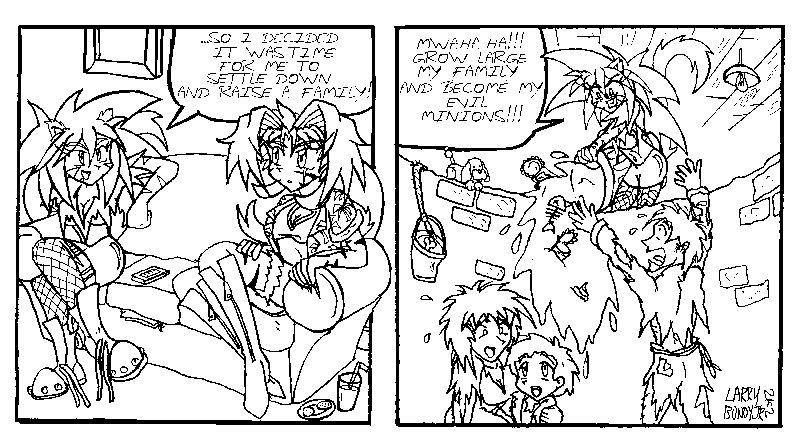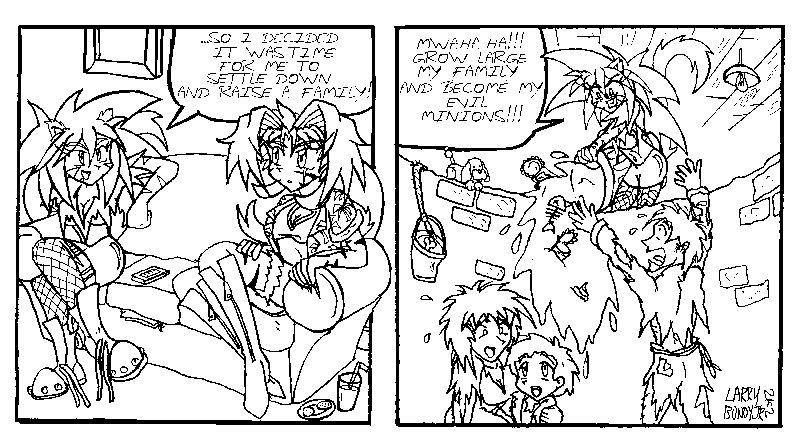 Watch
"NBK - Raising a Family"

These are a couple of NBK comic strips I made for the website around 2001/2002, To my knowledge, these were also supposed to be animated into that weird flash thing they put on the site, but never were.

But these are mega old images, I scanned them in on my old P133 I had at the time, so please excuse the poor resolution. I'll upload some nice high-res ones if I ever come across the original panels!

Reply

A long time artist too eh? I kind of ran into the same problem where I was trying to make a comic site where I had my friends submit stuff as well to keep content coming. Buuuut that never happened and I had to reboot the whole thing years later. It's cool to see these though, though as you said because of the resolution it's hard to read.
Reply

I sort of stopped for a while as I got ill and tired, so didn't have the energy to do anything with it for years.

But It's been nagging me for years that I never continued with it, so it's something I really want to do.
Reply

I hear you, that's actually JUST what I got back to doing. Problem is I'm a little stumped to how to get the word out about a comic online...Facebook has not worked terribly well.
Reply