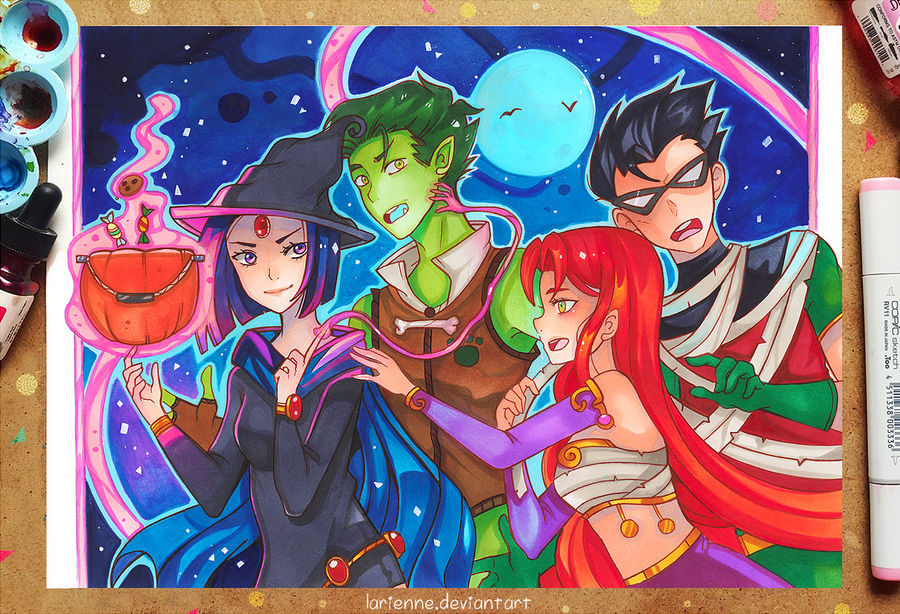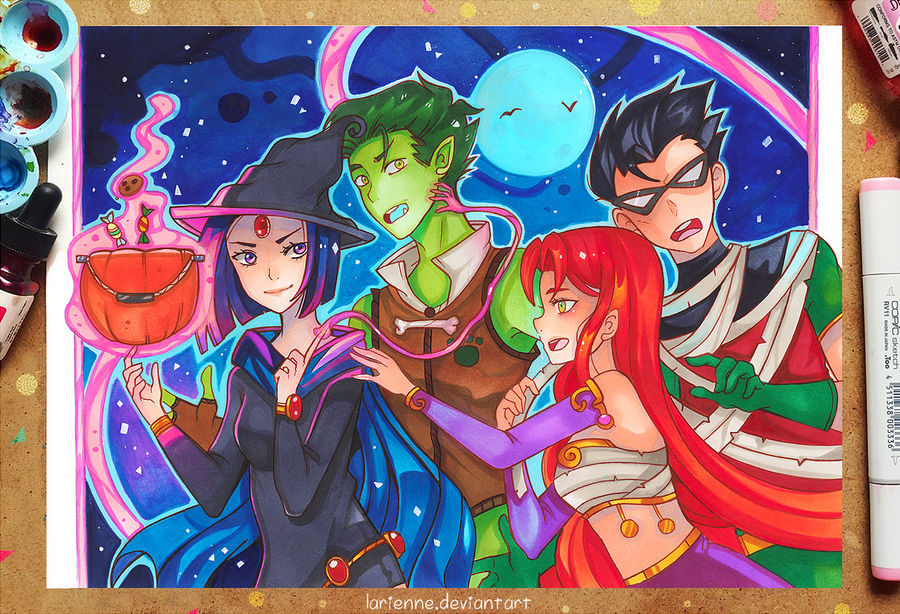 Watch
Thank you for DD,
Catgirldstr11
and
TsaoShin
so unexpected! And for my fav seasonal holiday Halloween at that!
Raven: I'm just gonna take all the sweets

Beastboy: Yea right, give them back!
Raven: Not so fast!
Starfire: Sweets? I suddenly feel hungry! Let's get them! C'mon, Robin!
Robin: Gah..
This year Teen Titans are my Halloween choice! : D Raven as a witch, Beastboy is a werewolf, Starfire is an Egyptian princess and Robin was going to be a mummy xD
Happy Halloween!

P.S No Cyborg because the focus is on these two pairings as I got many requests for these lol xD I hear u guys, I will draw him in next group pic

Haha or alternatively he is a ghost and his costume is so perfect he is invisible😄😂
Join me for more adventures

@

instagram instagram.com/lariennechan/

FB: www.facebook.com/lariennechan