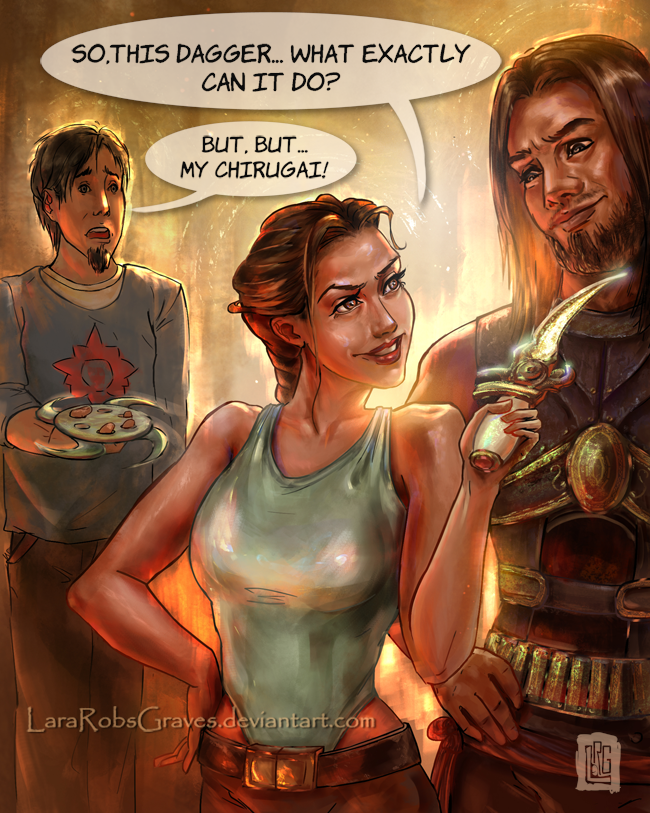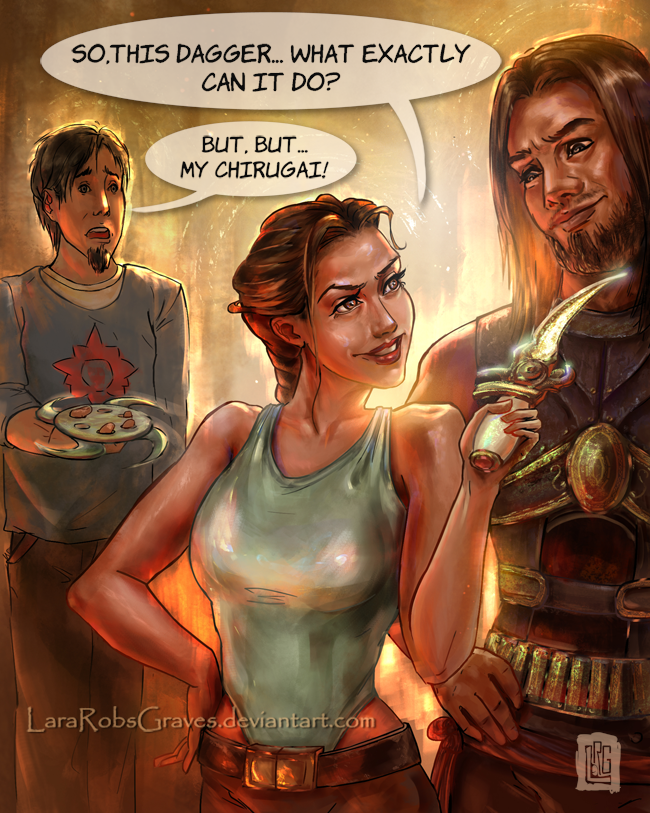 The Sands of time dagger. Lara likes it. Kurtis is a bit jealous.
Who has the best... artifact?

(Not sure who looks the least impressed, Kurtis or Dastan

)
Tomb Raider and Prince of Persia crossover.
Little funsies we sketched years ago finally came to life

We should do this more often.

Facebook
---------------



T-SHIRTS, HOODIES, TANKS, etc. HERE
:



FRAMED ART PRINTS HERE
:
---------------



COMMISSION INFO