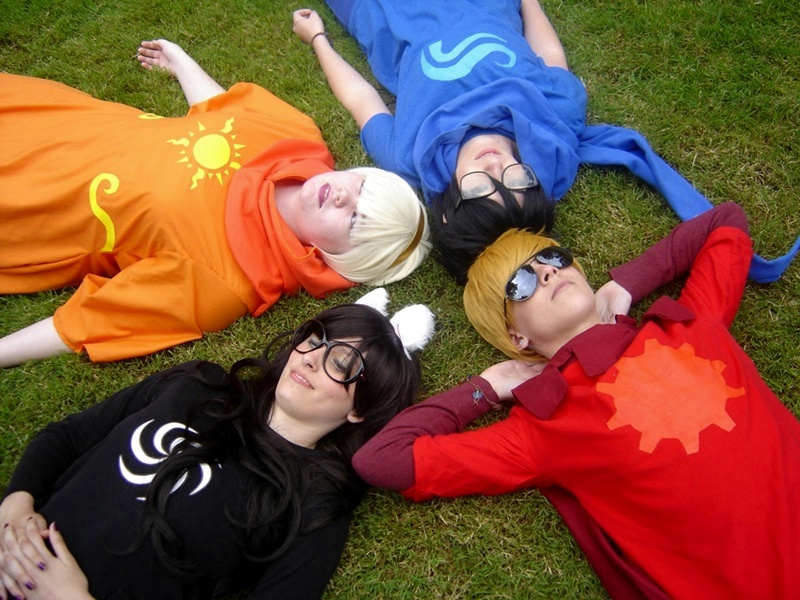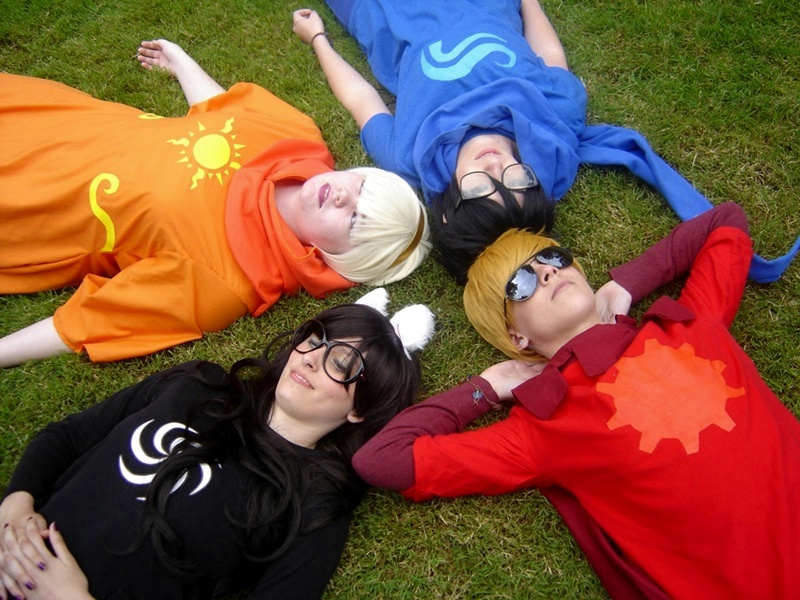 Watch

Reply

Did you guys make your outfits?
Reply

Yeah, we all made our own outfits. I started/finished my entire outfit a week before our photoshoot XD
Reply

Lol! It looks great~! I bet you and your freinds had a blast~<3
Where did you get the shirt for your cosplay?
Reply

It was seriously so much fun XD We also had an Alpha kids photoshoot.
Oh, mine is a whole dress that I made from scratch.
Reply

Oh my! That sounds freaking awesome!
Whoa, you got skill. My best friend and I
are trying to make a Jade and John cosplay
so this time when we go to the con we won't
only losers not dressed up. It was awkward. XD
Unforgettably I have nos skill in making outfits.
Oh dear gosh Lol
Reply

eeek! Thank you! I only started cosplaying a couple years ago and God Tier Rose is the first cosplay that I made entirely on my own. My best friend is going to be the God Tier Jade to my Rose and the Jane to my Roxy this year at the convention we go to XD I'm super excited but it isn't until September.
Reply

Lol That's when school starts up again.
DARN IT.
Oh you are welcome. :3
Yeah, it tough starting out. I am getting
as many tips for the outfit as possible
since I know basically nothing. XD
Always the same thing, "I made this one."
Dear someone needs to make a step by step thing XD
I admire ya'll for being able to do so.

Reply

It really helps if you look for tutorials. I followed different tutorials for Rose. I had one for the hood which I followed almost religiously and then I only skimmed one about the dress since most of it was just basic sewing. But tutorials reaaally help a lot if you can find one that works. What kind of Jade and John are you guys making?
Reply
(1 Reply)

Reply

This picture is so adorable ;D
Reply