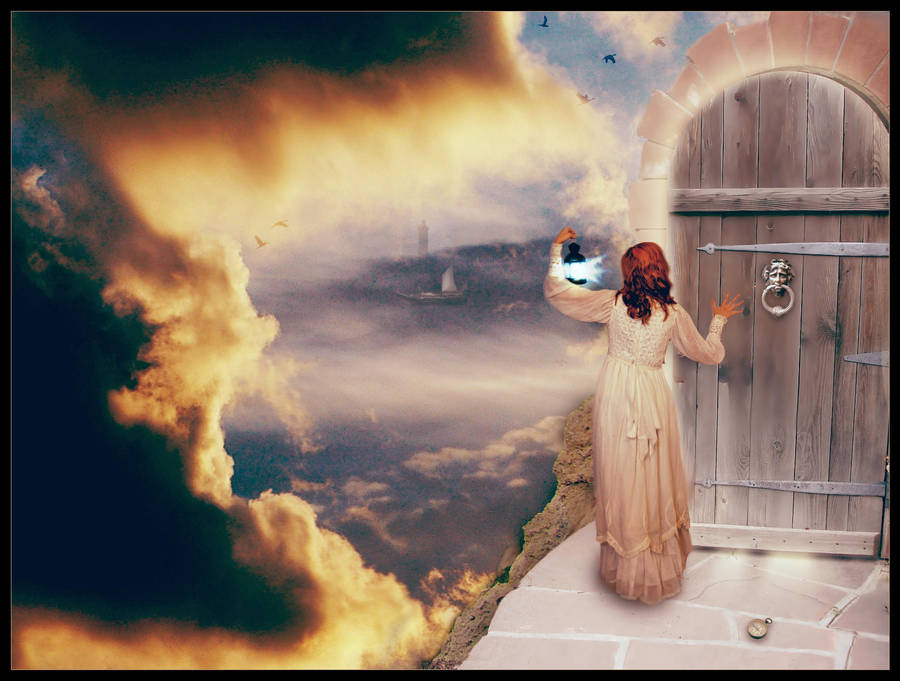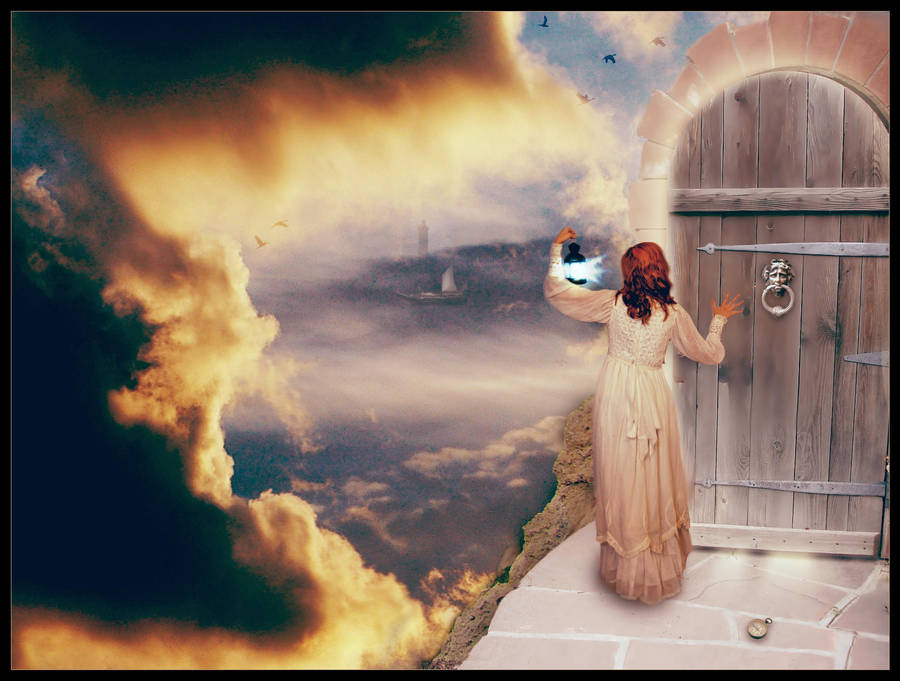 Watch
She lights her lamp come dusk at the edge of the universe.
-----
What I meant to be another foray into texture ended up a foray into smudging instead. *sigh* Well, generally, this is again a try at something new for me. I'm happy with the progress I'm making, though of course my art is far from perfect in my eyes. Hopefully my development at an artist continues at the same pace.

The stock photo of the lovely model and the path with the doorway are from
~Valentine-FOV-Stock
. The clouds, the ship, the lighthouse, the knocker, and the compass are from
sxc.hu
. Brushes from
AnnikavonHoldt.Com
.
I had originally meant to have the protagonist standing at the edge of the cosmos, beholding space and time and the stars and galaxies in their endless, spiral dance. However, this is what the Muses crafted. And who am I to deny their whims?

This is beautiful. I love the way you crafted "the edge of the universe". It holds a very dreamlike quality, and the way you blended it with the foreground looks wonderful (I especially like the clouds). Well done.

Reply

Reply