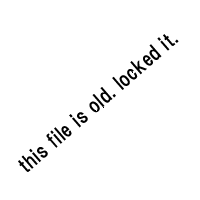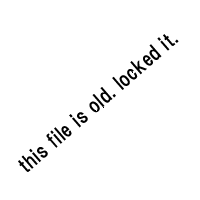 Watch
on the kawasaki ZEPHYR(japan Traditional motorcycle)

Darkmanx56 has it right, the overall feeling of this picture is one of unbearable coolitude. Even if the gun looks a might wonky.

Also, Zephyrs kick arse.
Reply

hi, thank you for message.

ah...I used translation machine.
but I'm not possible to understand result meaning.
you try to say "machinegun's shape is nogood" ?

Reply

You are correct sir, I do not want to say it, but the machine gun looks strange to me.

The rest of the picture is extremely awesome, and I have always liked Kawasaki Zephyr motorcycles.

I'm sorry about the first message. Sometimes even other English speakers don't understand me.
Reply

oh, thanks for response and praise.
I'm very glad to your advice.

a little question,
strange shape is which place of machinegun?
(by the way, this machine gun is unique shape on the video games.
compared with the real machine gun, shape might be strange.)

Reply

Ah, well since you asked for it...

Mostly the problem in the proportions. The barrel and under-slung launcher (the parts the bullets come out of) should be bigger, and the magazine (the part that holds the ammo) should be back beside the trigger guard.
Also, the stock (the part you hold to your shoulder) curves down on the gun in the games.

I hope that's helpful and not confusing and annoying.
Reply

wow, excellent!

your advice is I was necessary advice indeed!
thank you very much to arms teaching.
I'm repetition, 3 important points.
1. two gun barrels is more big.
2. bullet magazine is more near trigger.
3. stock is more curving.
I draws again referring it...
*crisp crisp*
>>revision images
how is this, teacher?

Reply

That is bad ass. Much improved. It fits in better with the rest of the picture.
But really, the most important thing is that Fio is holding that firearm with her finger off the trigger. It makes her look like she and her artist know what they are doing. So many artists do not know simple gun safety and it makes them look silly. It warms my heart to see you recognizing those rules.
There is little I can teach you, but I do suggest you use some reference if you want to continue drawing Metal Slug weapons. Here is a good place to start
[link]
.
Good luck, Laoyue of the Slug.
Reply

oh, my knowledge is good improvement from your teaching. I glad.
thank you leads to links, I uses it to study.

yes, I learnt by book...
"soldier of arms professional, is not put finger on the trigger, excluding moment of shooting.
because it is danger."
from that time, I'm that rule keeping.

Reply
(1 Reply)

Reply