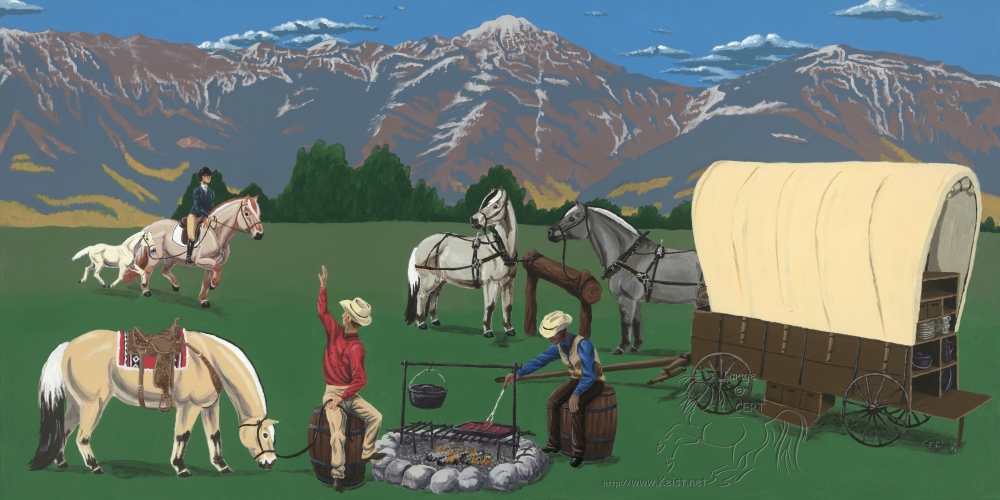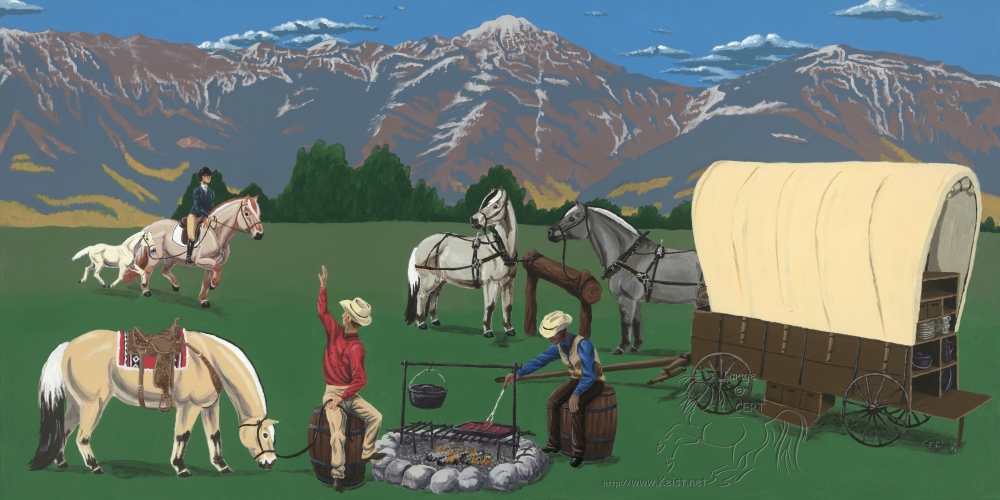 Watch
This painting will be available at the silent auction being held in conjunction with the Fjord Horse Evaluation in Bozeman, Montana this August. Posters both with and without the text promoting the event will be available as well.

Original is 18x36" acrylic on gessoed hardbord.

Absolutely amazing, really like all the detailwork here

Reply

Thank you very much! Sorry for the terribly delayed response, life is busy.
Reply

What a lovely wholesome scene, I love the details scattered throughout

Reply

Thank you! It was a pleasure to work on, if challenging! I'm happy to have something I can happily point to as a good representation of my abilities at this point.
Reply