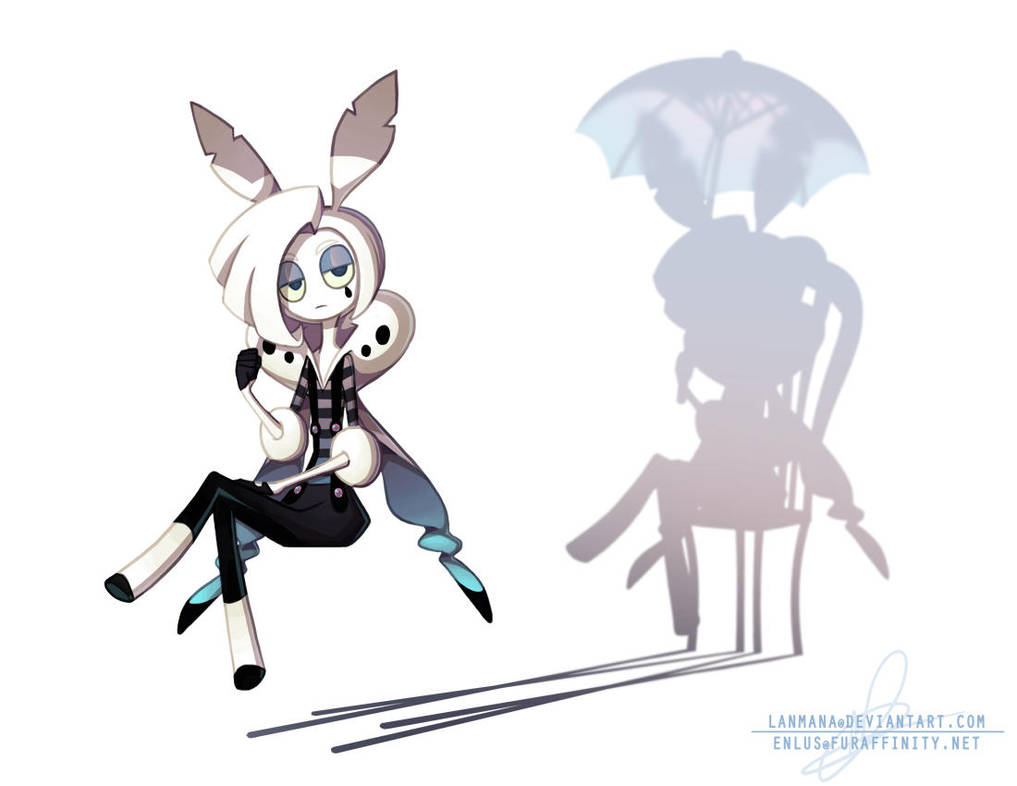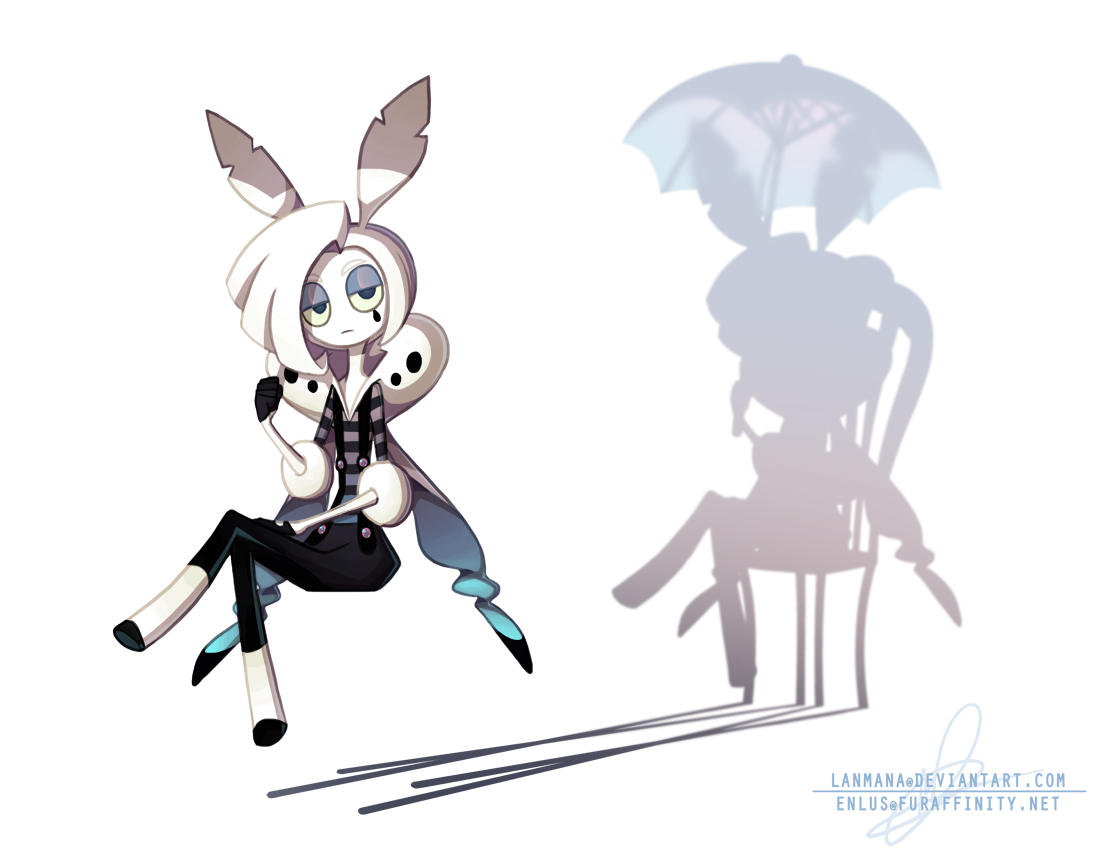 Watch
I'm having fun doing these haha~

the chair shadow can go to hell though omg I redid that so many times

Solitaire © Lanmana/Melissa Lee

Reply

I love the shadowed reflection of the character being different from the characters itself. I can only imagine what part of Solitaires personality allows her to hold a parasol so elegantly eve
I love how all her colours are the exact opposite to shades she's only two Tones; black and white with a hint of blue and it tells more of her what kind of person she is. Solitaire is an arranged game with people so lots of ways to see it
I see you went to hell and back with the shadow but it really paid off in the end though wow xD
Reply

Solitaire is a boy

... a stic boi :'}

I'd say for personality he'd probably be like Raven from Teen Titans, as monochromatic as his outfit lol~
Reply

AHSSH IM SO SORRYYY ;a;
that's even better I need to understand character designs more lol
I like that actually that changes a whole heap of perspectives here for me
Reply

Reply

That's a nicely made moth you have there~
Reply

I love the shadow design you've been doing!
Reply

Reply

If you ever pick up Warhammer 40k, Harlequins might be your gig.

Reply

Probably! I love circus-themed things lmao~
Reply

They are a space-elf murder circus that live within an unfathomable inter-dimensional webway who worship a trickster god and pop out to perform acts that remind others of their broken race about their history and their future. You got a pretty good sense of character design so probably be able to appreciate the aesthetics at the very least.
Reply