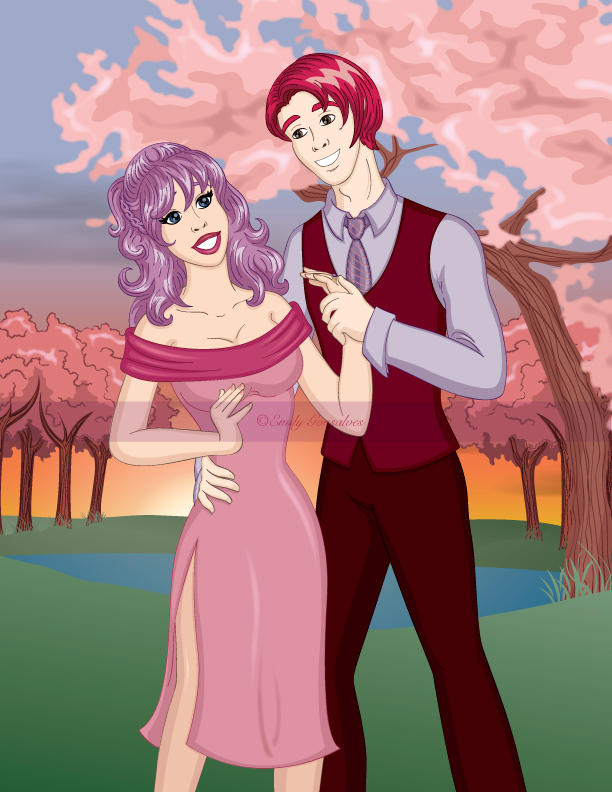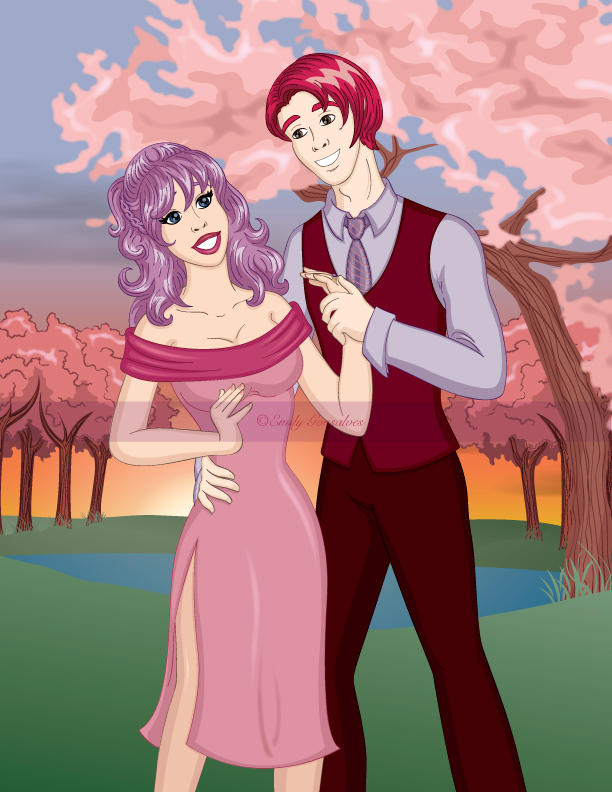 Watch
Progress for the 2010
Green Corner
Valentine's Day special featuring Alshina and Koru ♥ Almost done!
The background is more refined here, and is really starting to set the mood. The background trees are recoloured. I also used them in
Lady with a Fan
and
Alice Looking in the Garden
. There's something else small I snuck in, but I'll let you try to find it

Accompanying art blog post is here
.
Next:
the final is here
.
Previously:
BG Progress 1 is here
Shading is here
.
Flat colour is here
.
Vector line work is here
.
Pencil sketch is here
.