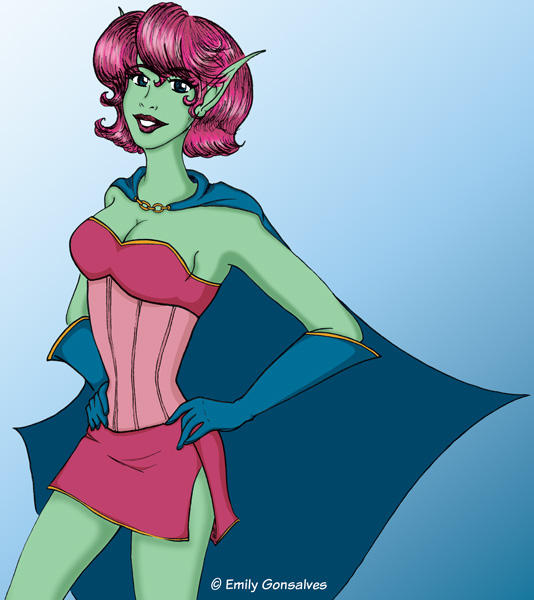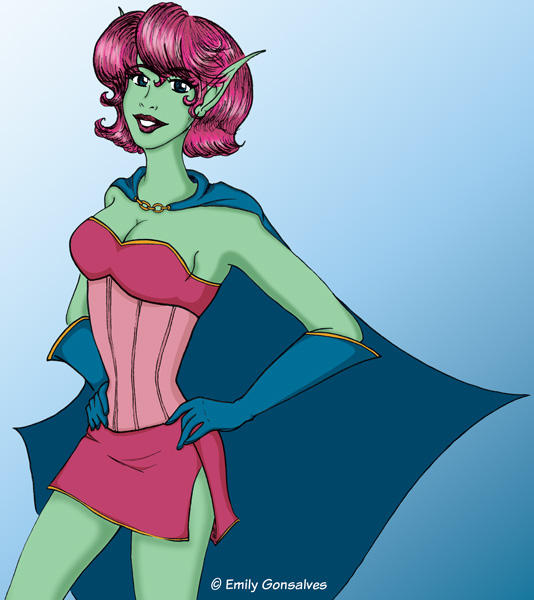 Watch
Aena, the protagonist of my orignal comic series,
Green Corner
in a style similar to that of the superhero comics by Marvel and DC Comics.
This is a special
Green Corner
art piece, created for Free Comic Book Day.
I tried to keep the colouring a little softer and more natural (closer to how I colour by hand) compared to the smooth vector illustrations I usually do.
Her super power? Speed. She can run and fly faster than any man-made transportation. She would probably fight for peace and to protect the environment.
traditional media: pencil sketch, final line work created with Staedtler pigment liners
digital media: cleaned up and coloured in Photoshop
(c) Emily Gonsalves. Not to be used without permission.