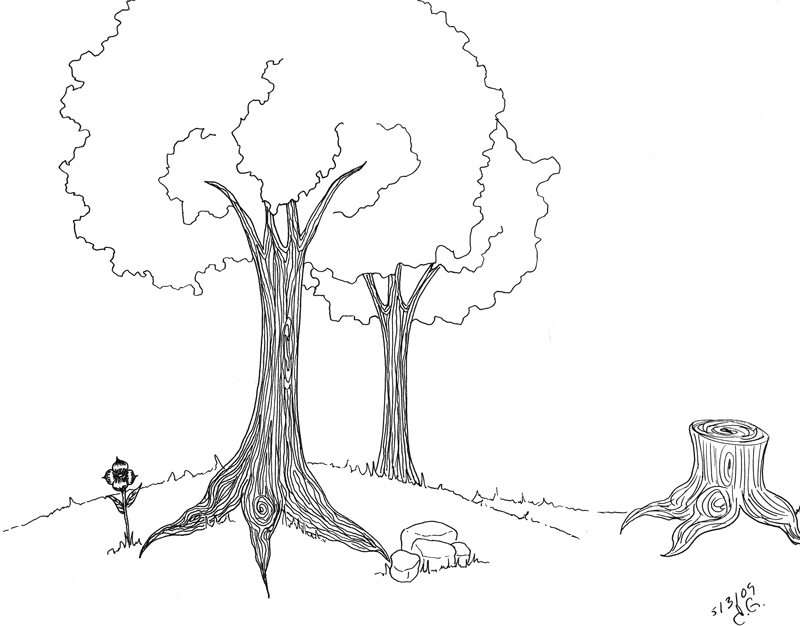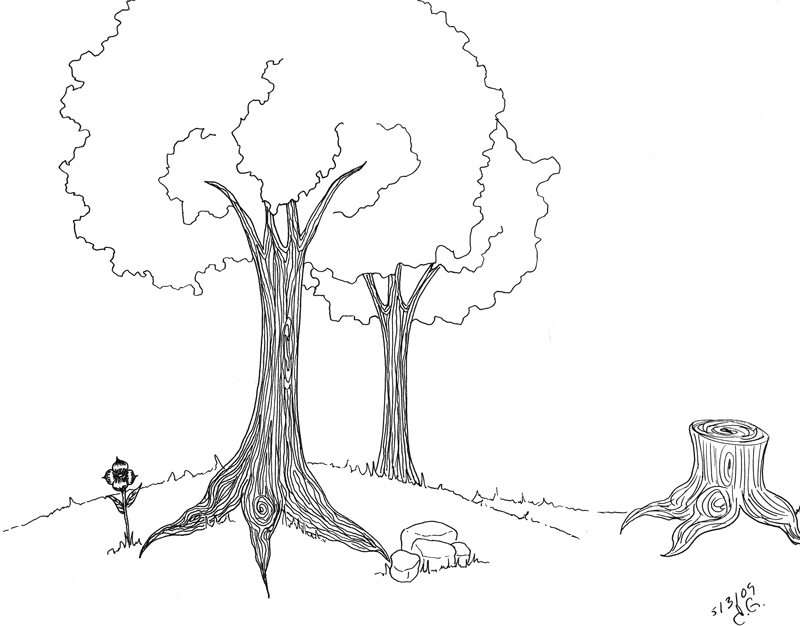 Watch
This drawing was created with fineliner marker, quite a while ago, as you can tell by the date in the picture. I created this as a basis for a simple background to make a change to the website for my comic series,
Green Corner
. I intended to create a vector version and move pieces around to create a background that could move based on browser size.
It's pretty simplified and drawn without the use of reference. Some parts of it I'm happy with, other parts don't feel quite right to me. I think it's a good starting point, but I would have to make quite a few changes in a vector variation so that it creates the effect that I want. Mostly, I dislike the way the top branches of the trees look. They don't seem natural enough.