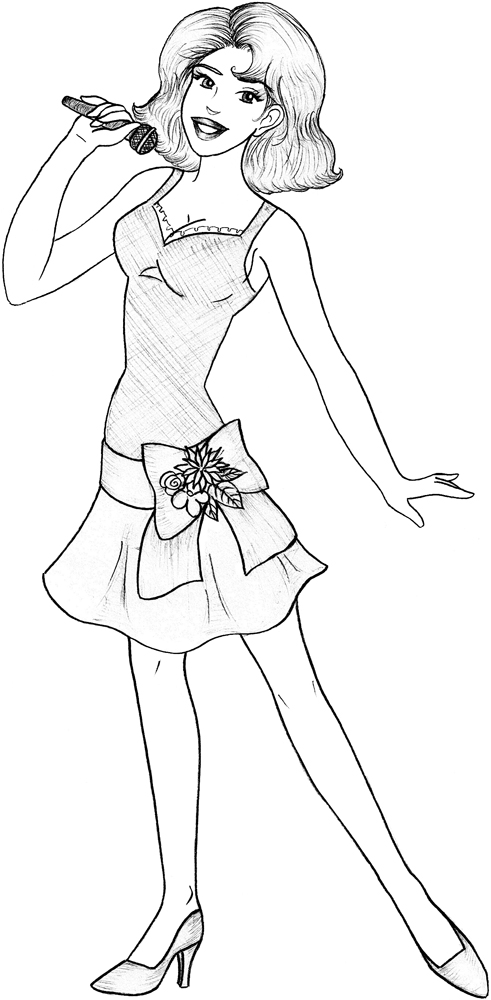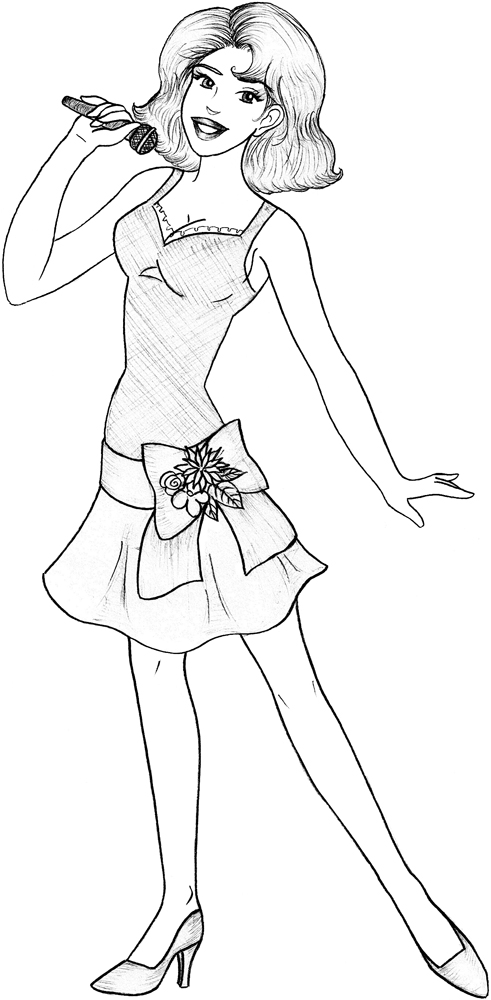 Pencil drawing of Aena as a singer. Some 1980's era influence for the hair and clothing, which I'll try to build on for the eventual final. I was thinking of
Jem and the Holograms
when I drew this

May use this for the basis of the Hallowe'en special for
Green Corner
this year.
©Emily Gonsalves. Not to be used without permission.

She's adorable. You know, Jem and Barbie immediately popped up in my head when I saw this drawing. Fantastic work. Looking forward to seeing the final version.
Reply

Thank you very much. Glad you like her

I had some Jem dolls as a kid, and I was thinking of one of her outfits when I drew this. I think the positive energy is very much like the spirit of
Jem and the Holograms
and
Barbie and the Rockers
.
I'm sure I'll have fun picking some wild colours and patterns for the final too.
Thanks for the comment!
Reply