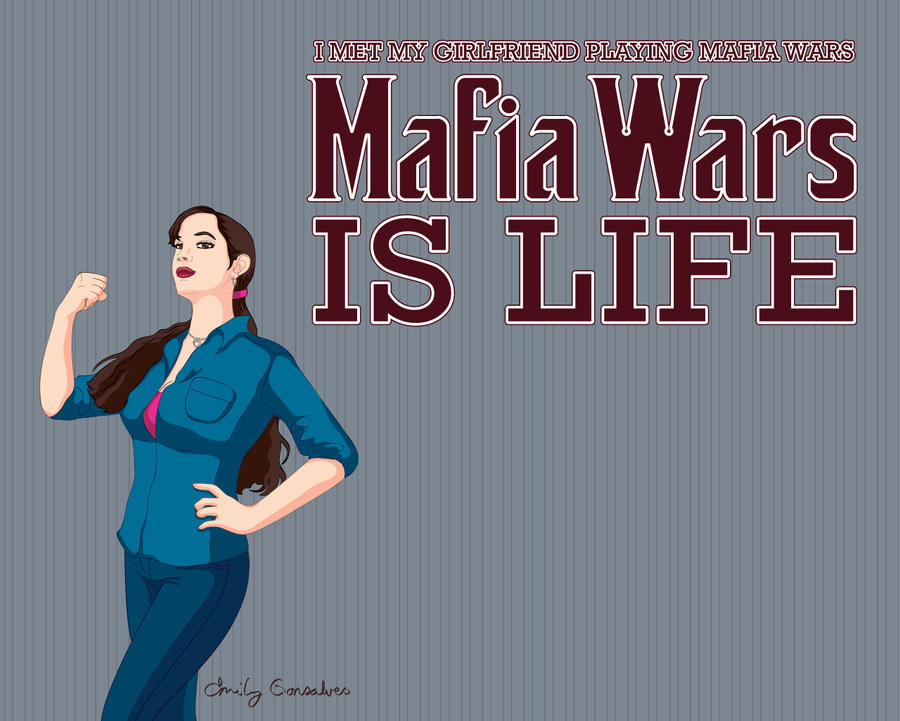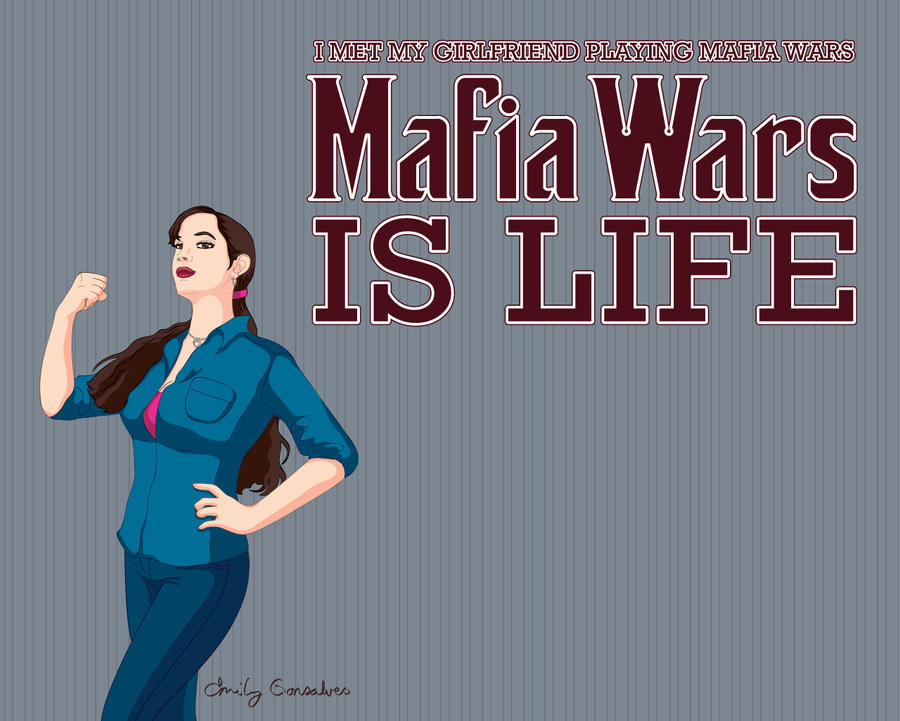 Watch
A bit of a different self-portrait this time. I referenced a photo a lot more closely, but I did make some adjustments. Although I did some sketching by hand first, I ended up doing this drawing completely digitally. Usually I use a sketch as a foundation, but I used a photo on my template layer this time.

The photo is kind of hilarious because I was standing in front of exercise equipment. I am so not a tough girl, but this was fun!

This was a gift for my boyfriend at the time, since we "met" from playing Mafia Wars.

2 hours, 38 minutes. Illustrator CS3.

I love it! The face and hair look awesome. Work it, girl!
Reply

Thanks, glad you like it

It was fun and I'm glad he likes it too. He shared it on Facebook even.
Reply

Funny how everyone gets into the games like the farming one, or Mafia Wars. My hubby is in deep with the Mafia Wars too. Anyway, it's a nice piece with 'tude.
Reply

Yeah, I think I started playing more seriously last summer. A while after I started adding more friends to increase my mafia (almost at 500 mafia now). Jake and I added each other in December and a few days after he started chatting with me on MSN messenger.
It took a while to start dating, but it's funny that a game is what helped us find each other

And yes, I was going for something with a little attitude, but it makes me laugh because I'm so not like that in person. Which is part of the fun, I think! Glad you enjoyed it.
Reply