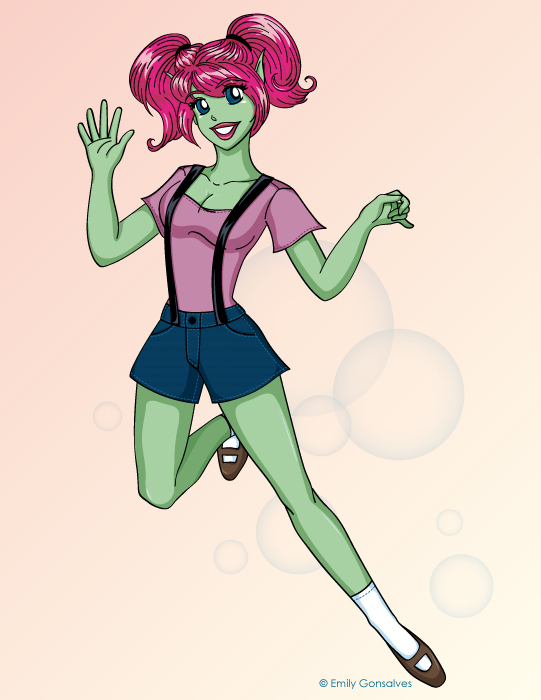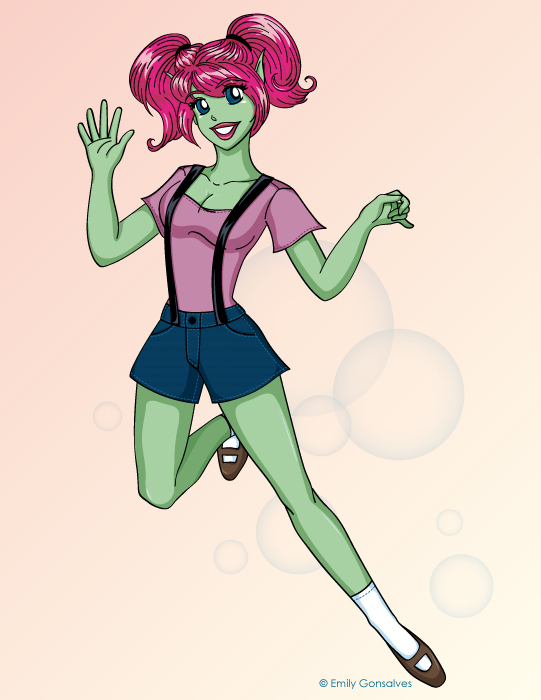 Watch
An illustration of Aena, the protagonist of my comic series
Green Corner
.
Total time:
5 hours, 11 minutes
Software:
Illustrator CS3 (with pencil sketch for a guide)
This used to take almost twice as long, if you look at similar illustrations in my gallery. With CS3, I use "live paint," which speeds things up immensely. Might have taken less time if I didn't delete unnecessary duplicate paths, but I prefer to keep the file size down.
If you want a desktop version, please request with your screen size in pixels.
Prints available! Order this from my Bubblesite
© Emily Gonsalves, not to be used without permission

Nice work...hehe I really need to keep practicing at Illustrator, I'm not that great...

Reply