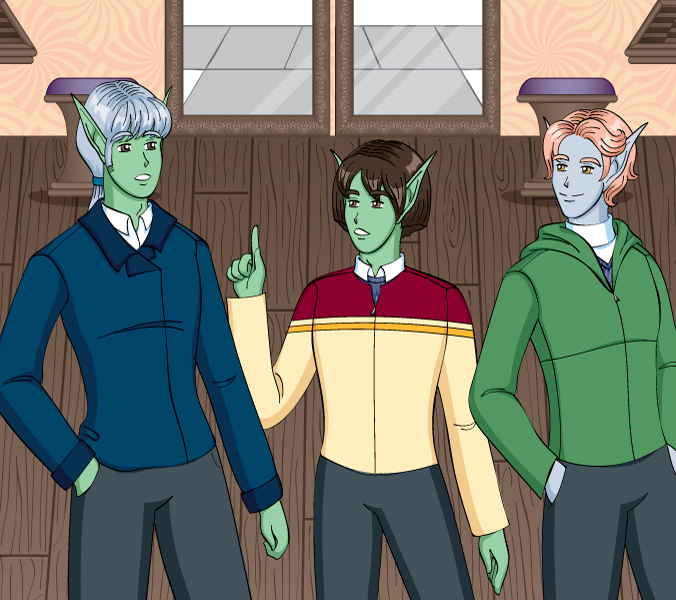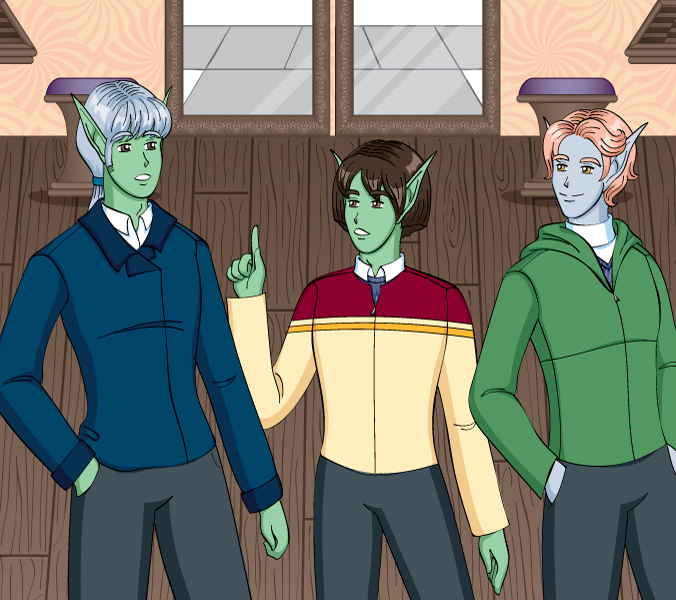 Watch
From left to right: Suko, Xico, and Mazai from my comic series,
Green Corner
.
Ages:
Suko is 18, Xico and Mazai are 16
Heights:
Suko is 6' tall, Xico is 5' 7", and Mazai is 5' 10"
It took a while to decide on jacket designs, as I wanted them to be visibly different but simple. I think Xico's ended up being more
Star Trek
inspired than racing jacket, I guess it's the red at the top. Not sure if I'll change the colours again or turn it into a subtle joke.
Pencil sketch, before I adjusted the heights, is
here
.
© Emily Gonsalves. Not to be used without permission.